The UN body which sets safety standards for motorcycle helmets is updating its key approval regulation this year.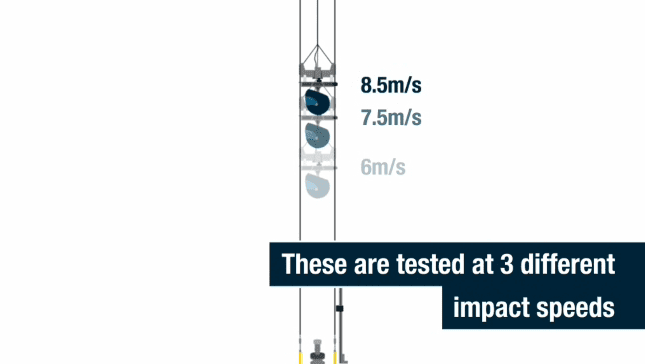 The ECE 22-05 test regime has been in place for nearly two decades now, and the United Nations Economic Commission for Europe (ECE) has been working on a new ECE 22-06 test regime, to keep up with the latest technology and research.
There are a few main elements to the new 22-06 rules. The impact tests – where helmets are dropped onto special test anvils and the impact forces measured by test head forms – will now take place at a wider range of velocities, and at more points on the helmet outer shell (up by 12 to 18 in total). A new slow-speed impact test will measure how helmets work in smaller or secondary impacts, and the maximum impact test velocity is increased from 7.5m/s to 8.2m/s. The visor impact test is also tougher.
There's also a new 'rotational' test, which will measure the rotating or twisting forces transmitted to your head in a crash. These forces are suspected of causing serious brain injuries, so the new 22-06 test will examine how much rotation force a helmet passes on in a glancing impact. Helmets with sharp protrusions or edges can fare worse, 'jerking' the head round when they catch on a surface. Smoother, rounder outer shell shapes should do better here.
Flip front helmets, internal sun visors and official add-on accessories will also now be tested as part of the ECE regulations. Flip-front lids will be tested with the chin bar in different positions, and sun-visors have to pass new light transmission tests. Official accessories, like Bluetooth adapters, internal speakers, intercoms and the like will also now be tested in place on the helmet, to see if they affect the safety performance of the helmet.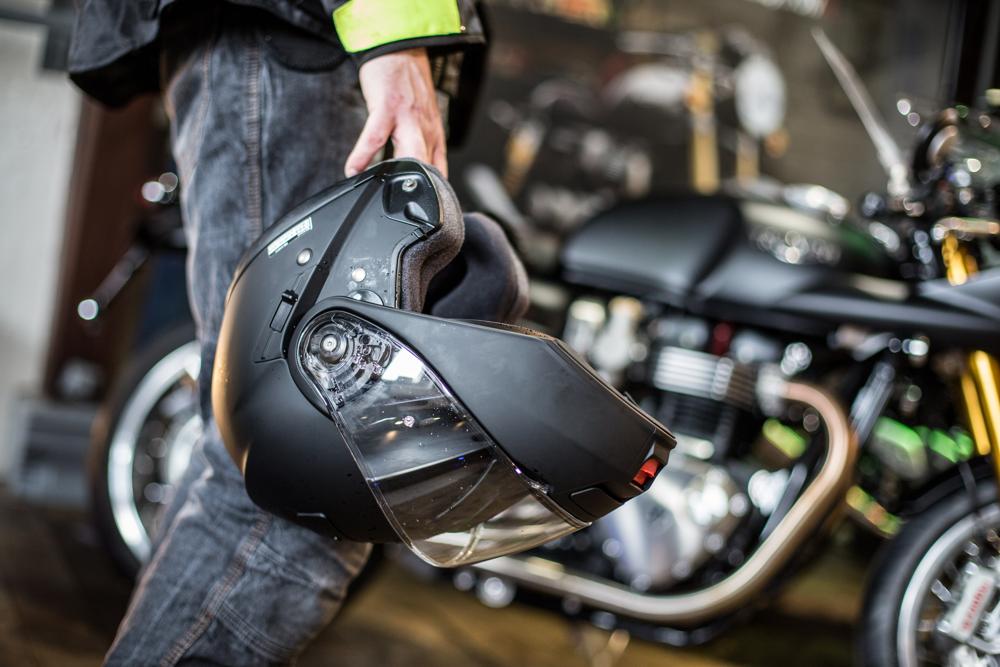 The first ECE 22-06 approved helmets could be on the shelves later this year (2020) – but 22-05 approved helmets will remain legal to use and stay on the approved list, in the same way as BSI-marked helmets did when that test was deprecated.
It's also worth remembering than the ECE is a UN body, and nothing to do with the European Union – so Brexit won't have any effect on these changes. The ECE member list includes countries such as Kazakhstan, Israel, Canada and the United States – so it's a much more global organisation, and the UK won't be leaving it.
Christopher Hodder from the MCIA told us, "The intended impact [of ECE 22-06] is to make motorcycle helmets safer. One of the big issues in injuries is secondary impacts hence the low and high speed impact tests. Also, I think that many of the newer innovations like integral sun visors, Bluetooth systems and flip fronts are not reflected in the previous regulations and it was probably felt that new innovations need to be checked.
"For dealers, it shouldn't have any immediate impact as older designs will be approved for some time yet and can remain on sale. For end-users, it means that new designs of helmet should offer more protection than the older ones (although I imagine that the higher end of the market will already exceed the new standards with existing designs, so it may be a confusing picture)."