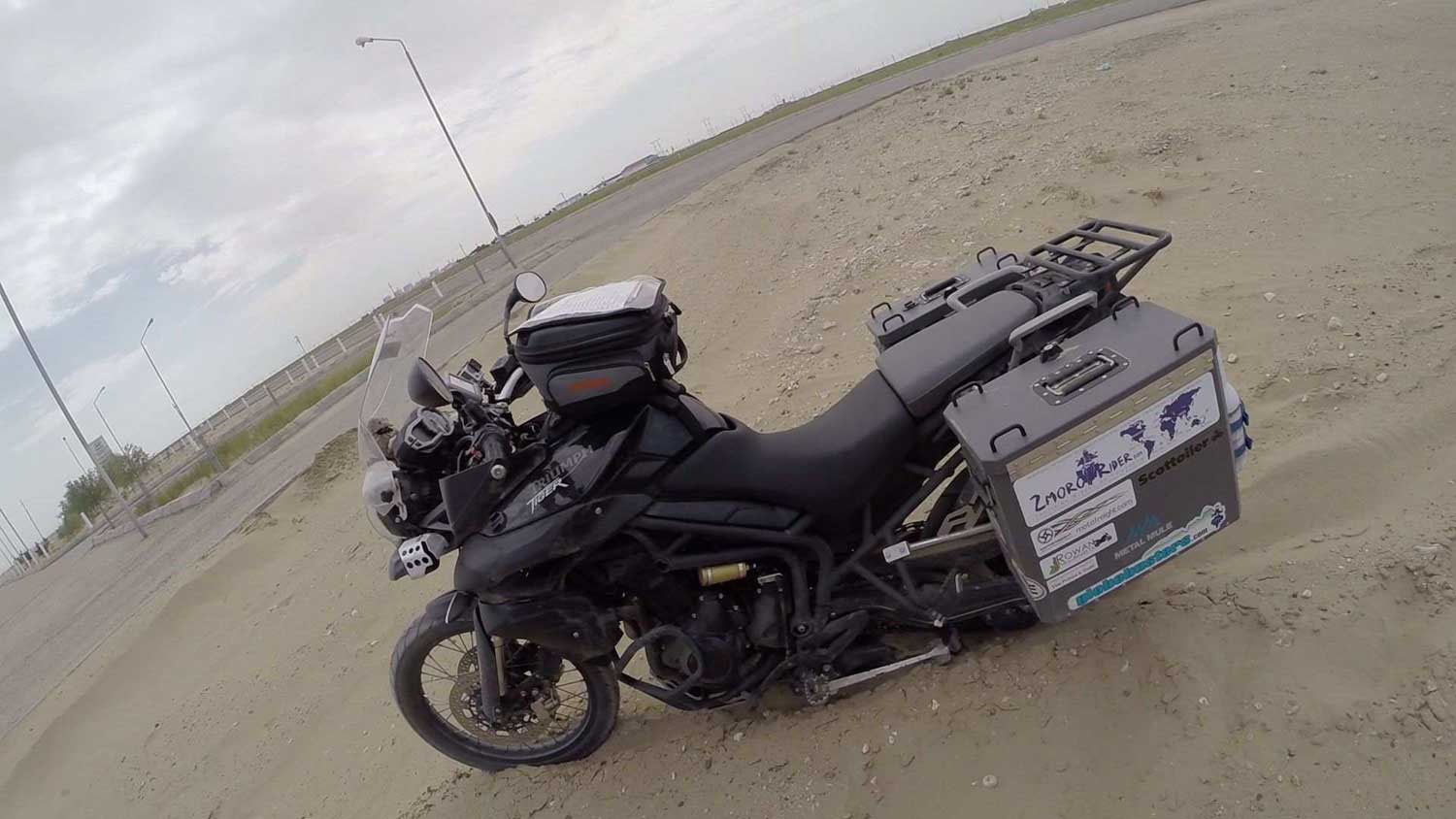 One month after leaving the UK, globe-trotting young British motorcyclist Rhys Lawrey has travelled 5200 miles and reached Uzbekistan, a land-locked country in Central Asia. The 22-year old is attempting to ride into the record books on his Triumph Tiger 800 XC as the youngest person to circumnavigate the globe by motorcycle, and still has another 58 countries and 45,000 miles to cover.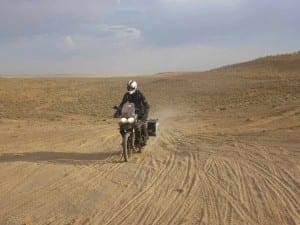 "The last week has been crazy – I'm not sure whether it's been a dream or a nightmare!" smiles Rhys. "As soon as you step onto the ferry that crosses the Caspian Sea from Azerbaijan to Turkmenistan you realise that you're starting a whole new chapter in adventure travel".
Rhys did not receive a warm welcome in Turkmenistan; "I rolled off the ferry at 9pm and was stuck in customs until 7am the following morning. The country isn't at all tourist friendly and has some weird rules. For example, you aren't allowed to carry any codeine and a couple of back-packers in front of us hadn't realised this. After that, the guards decided to be super strict. I had to present my paperwork at 15 different booths around the compound".
"When you get into Turkmenistan, you see large modern hotels, but they're empty. Ashgabat, the capital, is called the city of white and gold, because of all the gilded marble buildings. It's like Vegas, but without the fun! On the other hand, the Karakum Desert is awesome. I camped there to see the 'Door to Hell' at night – it's a natural gas crater that's been burning since 1971 and is awesome".