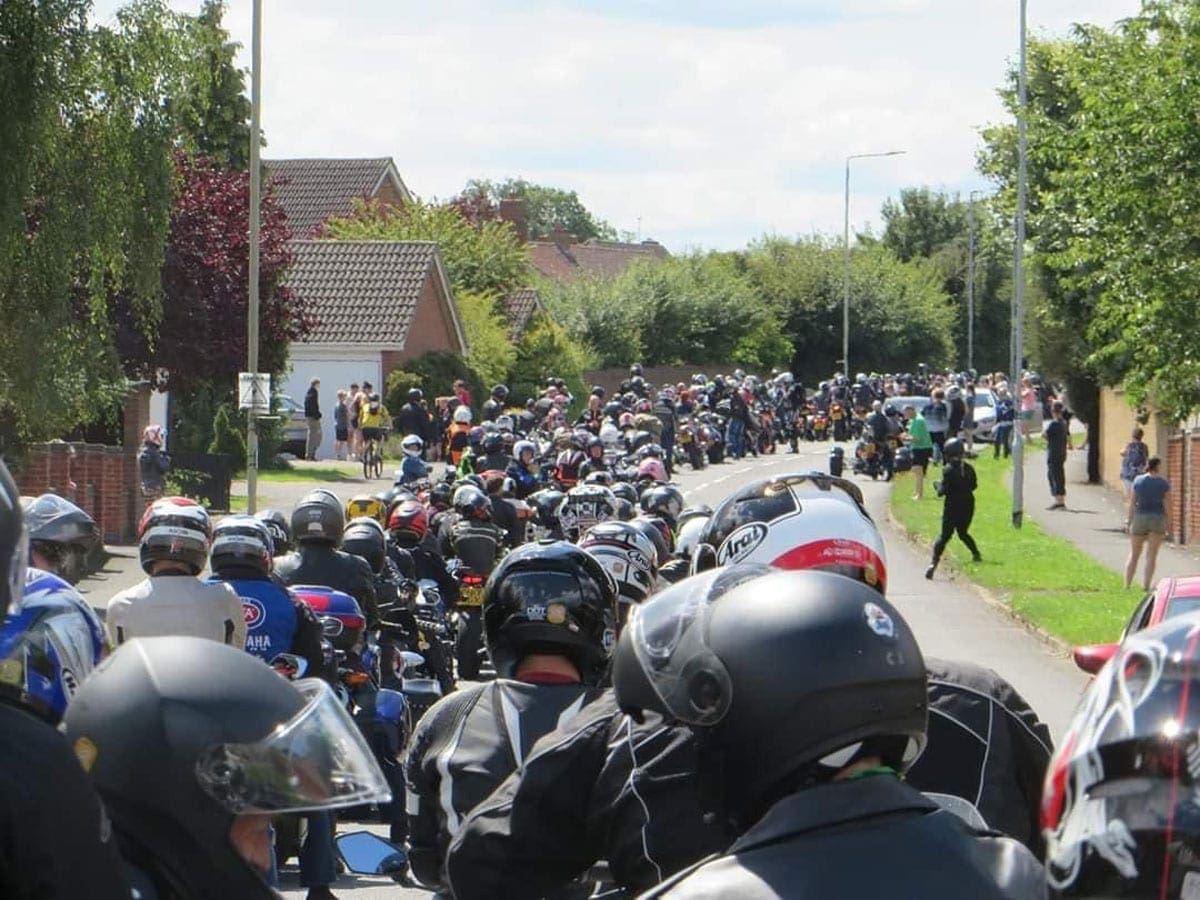 Hundreds of motorcycle riders turned out to show support for a teenager with an untreatable brain tumour.
Matty Hatton, 15, was first diagnosed with a brain tumour in 2016, which he recovered from, after over a year of treatment. However, Matty was told earlier this year that the tumour has returned and was untreatable.
During the COVID-19 lockdown, Matty has been shielding, and has started a project called Letters From Lockdown, where he receives letters of support from the public.
Inspired by Letters From Lockdown, keen motorcycle enthusiast Francesca Pearson wanted to help.
Francesca, 30, from Loughborough, organised a drive-by last month which saw around 400 bikers ride by Matty's house. It started as a small idea with her and a couple of friends to make the boy smile, which then exploded on social media. Her instructor also contacted other bikers he knew to get involved.
Francesca is a cancer survivor herself, and her friend said that she wanted to make sure Matty didn't feel alone during the COVID-19 pandemic.