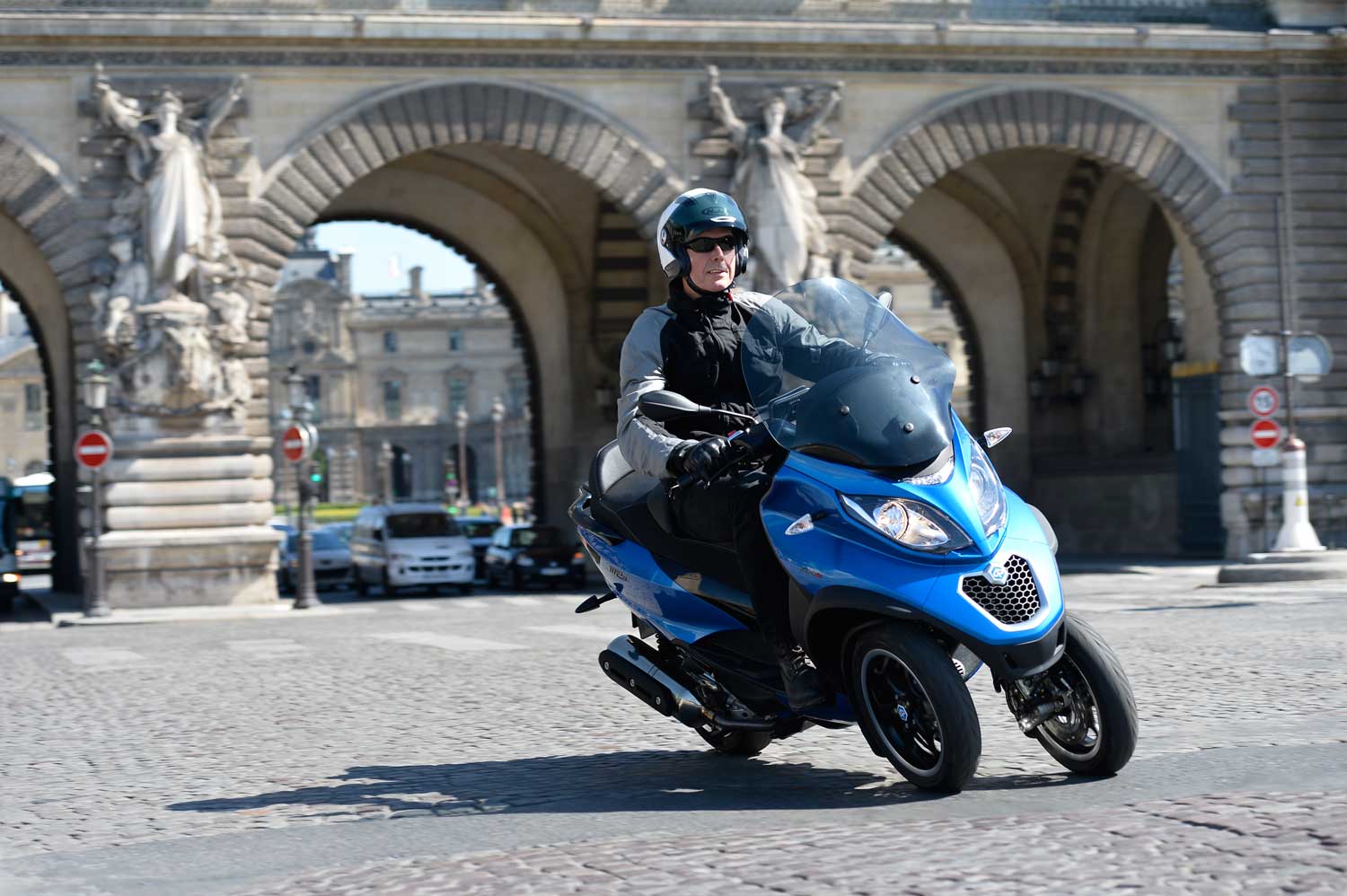 £7632 | 40bhp@7250rpm | 33.5lb-ft@8000rpm | 493cc liquid-cooled single-cylinder
Tested by Roland Brown. Motorcycle Journalist and former international racer, Roland Brown is one of the world's most respected bike testers. Subscribe to his fantastic YouTube channel – iMotorcycle Video – here.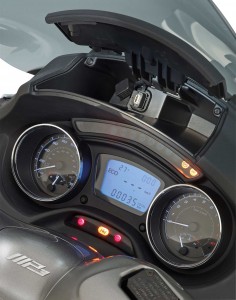 Since its launch in 2006 the Piaggio MP3 has become a success in many countries including Britain, but you have to go to France to appreciate the three-wheeled scooter's full impact. Heading towards the MP3 500's launch venue in central Paris by taxi, I glanced out of the window at a set of lights and assumed we'd arrived because there were three shiny MP3s parked in a row alongside.
But that was just an everyday bike-bay scene in a city whose gourmet menu of hazards – from slippery cobbles to perilous Périphérique ring-road – is enough to steer many scooterists towards the extra security of a second front wheel. More than 70,000 MP3s – almost half the total production – have been sold in France, the majority in the capital. Now, with local marque Peugeot finally having retaliated with its own Metropolis three-wheeler, the Italians have hit back by revamping their flagship model to create the MP3 500 ABS-ASR.
Tell me about the engine
Article continues below...