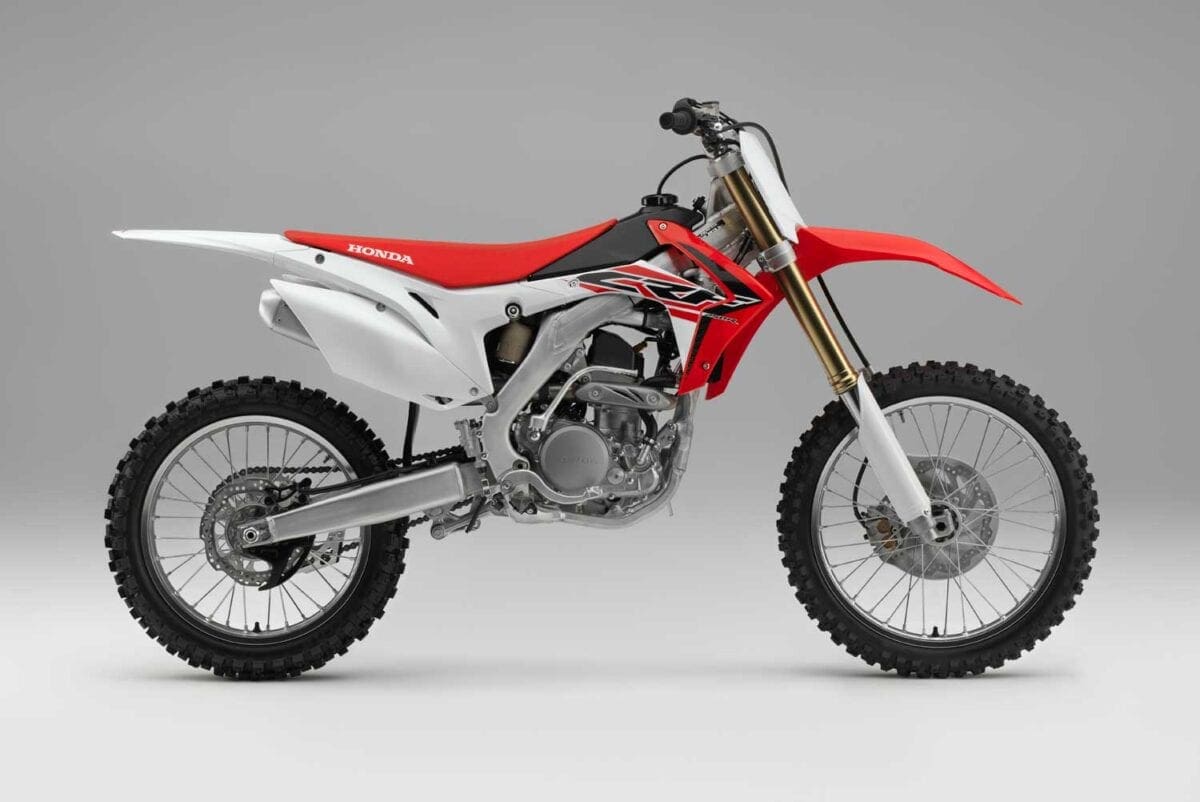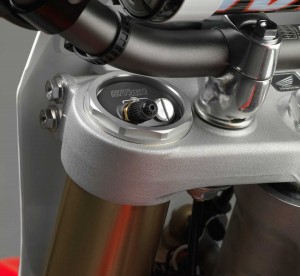 The Honda CRF250R MX2 machine receives 48mm Showa USD air forks, new rear mufflers and the same Engine Mode Select Button as the CRF450R – with choice of three engine maps – plus 260mm front disc and detail updates.
Skirmishing in a close fought arena of competition, Honda's CRF250R has consistently proven itself a polished performer. Its blend of power – and the fluid way it produces it – and razor-sharp handling agility combine to create a potent MX2 tool.
In 2014 HRC's engineers upgraded the CRF250R with the same aluminium beam frame and over-arching design philosophy of mass-centralisation as the CRF450R. The new 2015 CRF250R expands on this direction of development with chassis and engine upgrades that tie it even closer to its larger capacity sibling, enhancing further its ability to cut lap times in the hands of both professional and amateur riders alike.
The 2015 model year sees the CRF250R receive 48mm Showa air forks. As it essentially uses the CRF450R chassis developed in conjunction with the pneumatic spring forks (made by Kayaba), the 2015 CRF250R now has front suspension to fully exploit the increased performance potential on offer.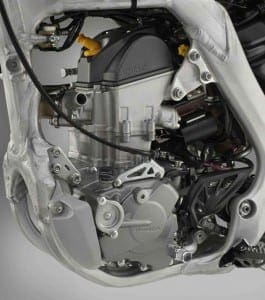 The Separate Front Function AIR (forks) with Triple Air Chamber (SFF-AIR-TAC) unit has been developed specifically for the unique demands of a 250cc competition machine. It's much lighter than the steel sprung fork it replaces and separates the damping and compressions functions between the right and left fork legs. A new spring material for the Showa rear shock is both stronger and lighter.
And like the 2015 CRF450R, the CRF250R gets the Engine Mode Select Button (EMSB) that gives a choice of 3 riding modes for the rider to select from the right side of the handlebar. Mode 1 delivers the standard combination of ECU maps, Mode 2 serves up smoother throttle control and Mode 3 returns a more aggressive power delivery.
The twin rear mufflers feature bigger bore internals and combine with new PGM-FI settings to improve throttle response throughout the rev-range, with sharper low-to-mid rpm reaction. Finally it also features a 260mm front disc, new graphics package and Dunlop MX52F/MX52 tyres.
Chassis