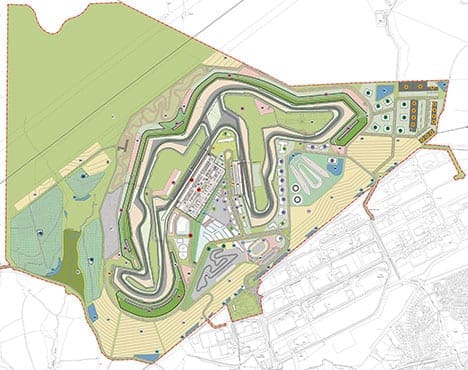 The environmental lobby is challenging the £280 million "Circuit of Wales" 3.5 mile race track, proposed to open in the Blaenau Gwent region.
The developers say that up to 6,000 jobs would be created in an area suffering with chronic unemployment: 29% of households have no wage earner.
However, the work would mean developing on 830 acres of hillside on the edge of the Brecon Beacons.  To develop there, the land has to be removed from having "common land" status – a process which is being challenged by bodies such as the Open Spaces Society, and Friends of the Earth Cymru.
Jim Wilson, chairman of the Brecon Beacons Park Society, said his charity was "reluctantly" opposed to the project, adding "We really do realise the benefits to the local community it could bring but a great deal could be lost."
Nearby residents and businesses are in favour of the circuit.  It is likely the proposal will be sent to National Enquiry – if defeated, work on the project will be stopped.
More information on the circuit can be found at circuitofwales.com