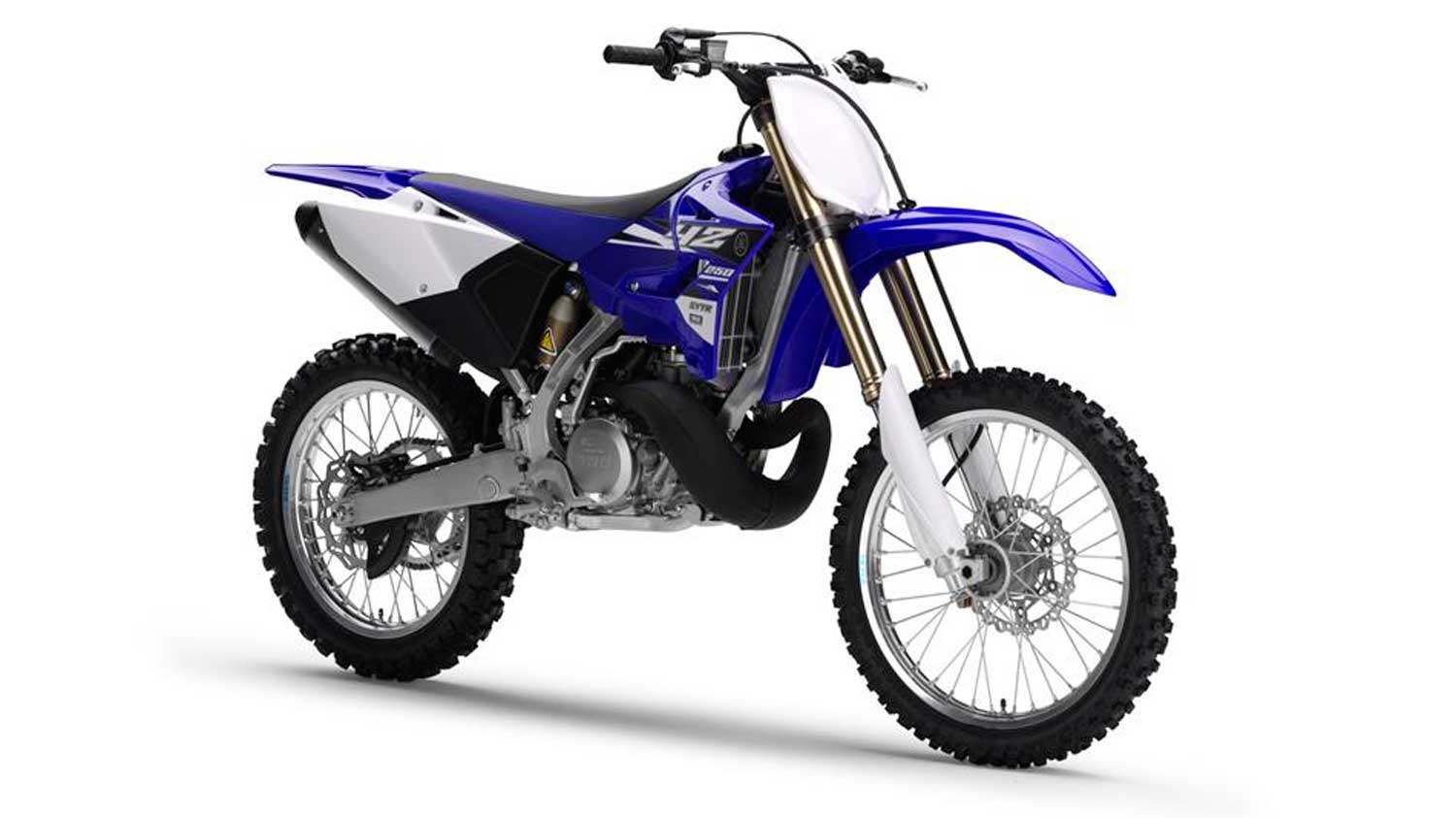 Featuring a lightweight aluminium chassis and powered by responsive 2-stroke engine, the Yamaha YZ250 motocross bike has established a reputation for its highly competitive performance that ensures a thrilling and rewarding ride. The YZ250 has recently demonstrated its winning ability in the newly established EMX300 Championship for 2-strokes, showing that this proven design still has what it takes to compete and win at a high level.
This legendary model is very popular with MX racers, fun riders and FMX athletes who appreciate its strong all round performance, as well as its high levels of reliability. In addition to these qualities, the mechanical simplicity of the 250cc 2-stroke liquid-cooled engine ensures easy routine maintenance. It is also relatively straightforward and inexpensive to tune using widely available aftermarket parts.
Recently the YZ250 has come under the spotlight as a number of leading dirt bike magazines have 're-discovered' its enduring appeal. Many riders appreciate the low weight and explosive power of the YZ250, which -together with the bike's easy to maintain engine technology – make it popular with a broad spectrum of competitors. In addition, the YZ250 is also highly appreciated by the many riders who grew up on 2-strokes, and who love everything about them.
The 2015 YZ250 2-stroke has undergone the same visual transformation and technical upgrades as the YZ125, including the fitment of the latest YZ-F 4-stroke front and rear suspension systems, as well as contemporary new bodywork and bold new graphics. The new YZ250 is also equipped with a handlebar mounted clutch adjuster, as well as wider footrests and the latest pattern Dunlop tyres.
YZ250 Technical Highlights
 YZ-F type 48mm front forks with separate air/oil system