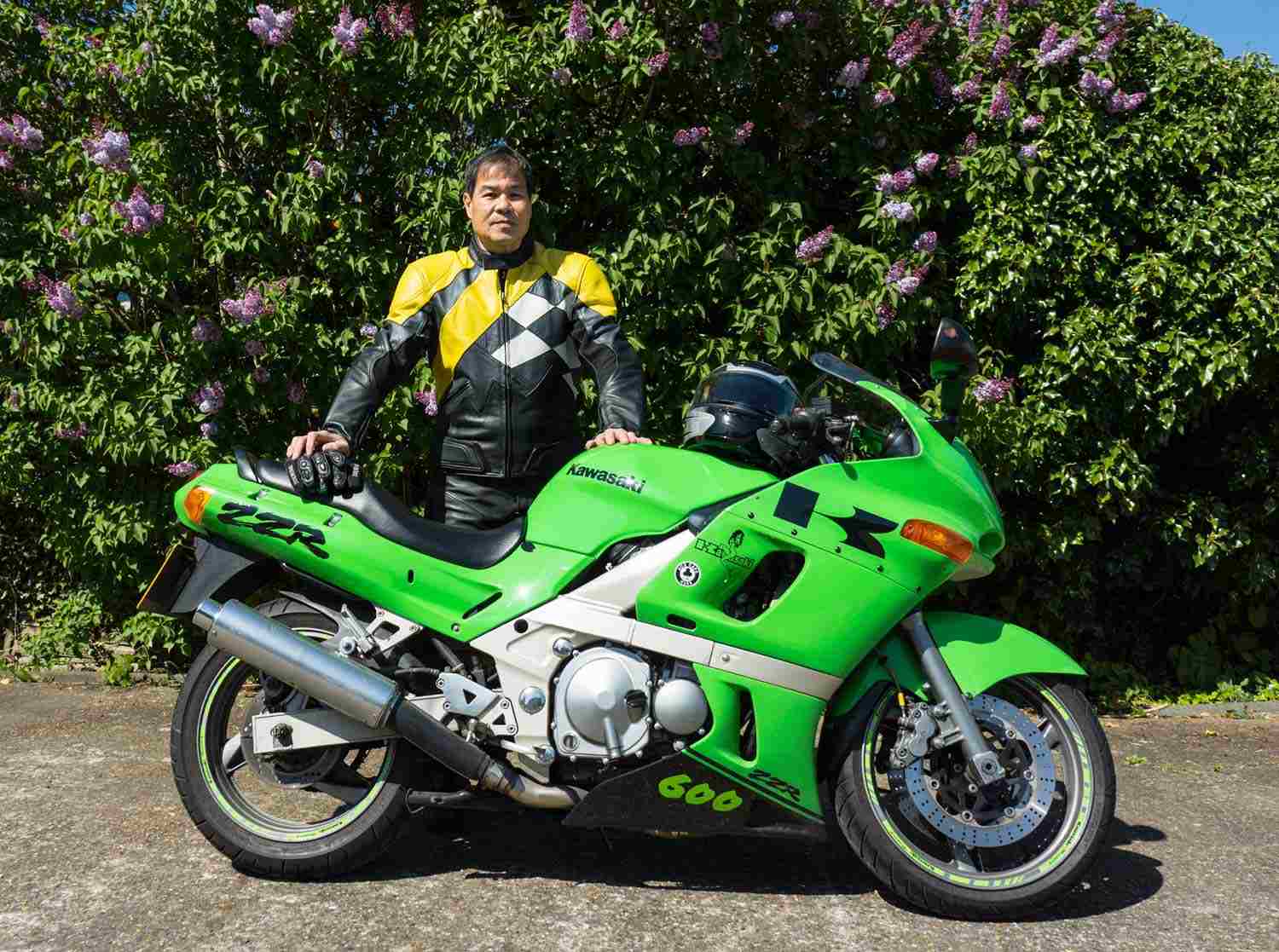 A Surrey biker has won a Stroke Association Life After Stroke Award for his remarkable bravery following a life-changing stroke. James Cho, 65, from Epsom received his Adult Courage Award (over 65) at the star-studded ceremony on 12 June.
Following a major stroke in 2010, James was rushed to Epsom Hospital, where he had a further three strokes. James' strokes left him with aphasia (a communication difficulty) and also affected his mobility. This meant he was unable to follow his twin passions – motorbike riding and cycling. James, an active sports enthusiast, was a Kung-Fu instructor and had previously represented his native Malaysia at water polo in the South East Asian Peninsular Games before moving to the UK in 1974.
Following five weeks of intensive physiotherapy and speech therapy, James slowly regained enough mobility to return home. He now just has a six monthly check up and speech therapy once a week.
James says: "The stroke had a devastating impact on my life. Thankfully, I was with my daughter Fiona when it happened. She recognised the FAST symptoms of stroke and dialled 999. Because of her, I'm alive today. Not being able to walk or talk was terrifying. At the time, I thought my life was as good as over but with a good diet and careful training, I'm rebuilding my life."
Soon after his stroke, James sold his Yamaha XJR 1300 sports bike, believing he would never be strong enough to be able to lift it again. But in Autumn 2013 he finally felt he had enough strength to return to riding a motorbike. He now rides a Kawasaki ZZR 600.
James said: "It was a happy day when I took the new bike on a sunny road trip to Brighton, as I'd done many times before.  Normally I ride for pleasure on my own, but I meet up with other bike enthusiasts at meeting points. I'm planning a bike holiday to Ireland this year and hoping to go with other people."
James is also studying to become a personal fitness trainer and wants to specialise in sports therapy, so he can help others who have lost their mobility through injury or illness. James was joined by his wife June and children Fiona and Jamie at the awards ceremony. He continued: "It was an honour to receive the Stroke Association's Life After Stroke Award.  If I had one message to other stroke survivors, it would be to never give up, life after stroke is a reality."
Jon Barrick, Chief Executive at the Stroke Association, said: "James' attitude to his recovery is nothing short of remarkable. His journey has been long, but his courage, determination, and refusal to give up have helped him regain much of the independence he enjoyed before his stroke."