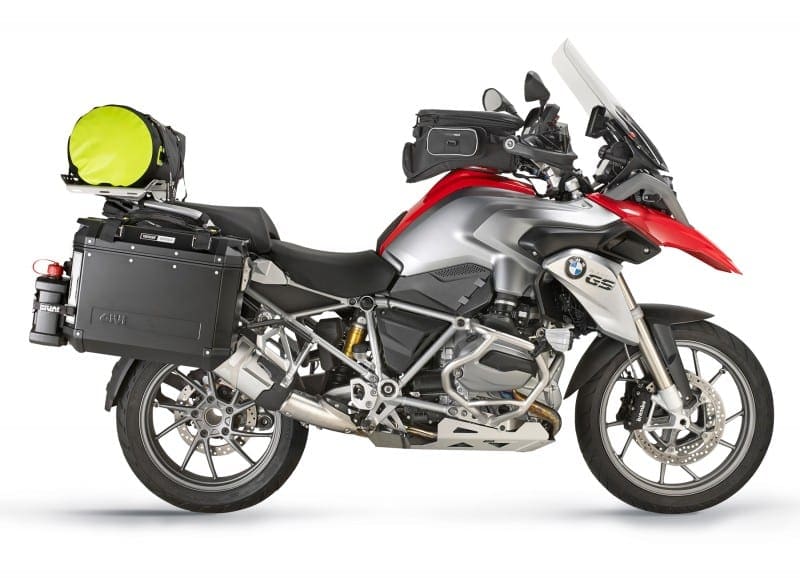 GIVI enhances the most famous trail motorcycle of the market with a wide range of accessories that make the BMW machine even more versatile, robust and complete. The Italian manufacturer has developed a kit for the GS to face all kinds of journeys and adventures on and off road with a larger load capacity, better comfort and maximum safety.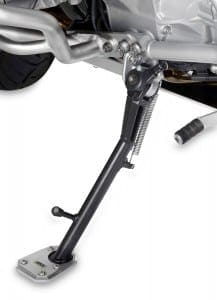 The pack of exclusive accessories GIVI has created for the BMW R1200GS consist of a series of aluminum cases, tank bags, windshields, engine guards and some other items that add further enhancement to the maxitrail. The distinguished two-cylinder Gelände / Straße (off road/on road) motorcycle is an absolute leader in its field, in which it had leaded without close competition for years: the R1200GS is the perfect bike to get lost through places other bikes couldn't get through, including water and mud paths. The new package of exquisite accessories GIVI has developed for BMW's flagship not only lets the rider load everything that can be needed on a motorcycle adventure, but also protects the bike and the rider while enhancing the aesthetics of the GS.
Larger load capacity
GIVI's extensive catalogue counts on different options to expand the capacity of the R1200GS. A good option can be the Italian firm's Trekker Outback range consists of 37-litre and 48-litre aluminum side cases in aluminum and anodized black finishes. Another option for carrying big luggage is fixing GIVI's TRK cases, made of reinforced techno-polymer, available in 33-litre, 46-litre and 52-litre versions.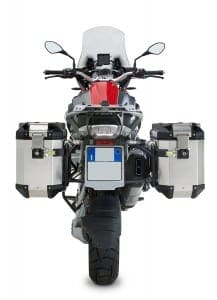 As if this were not enough, GIVI has a wide variety of tank bags in different capacities which are fixed to the tank of the bike thanks to its Tanklock fixing system. A good option is the XS306 tank bag, expandable to 25 litres and with a price of £115.53 or the 4-litre 3D603 thermoformed tank bag, ideal for storing small items such as documentation, glasses or smartphone, priced at £86.16.
GIVI has also developed a specific tool bag for the rear part of the BMW. The bag consists of three compartments secured by Velcro straps and is priced at £60.23.
Improved protection against wind and rain
In order to give the rider greater protection against weather conditions and dirt, GIVI offers a number of specific windshields in different sizes and shapes.
Thus, the R1200S user can choose from a 43 cm-high smoked windshield (£91.80), or a low and sportive one (£75.53). To protect the motorcyclist's hands more effectively, the Italian firm has also developed extensions in plexiglass for the GS's original hand protectors, at a price of £76.90.