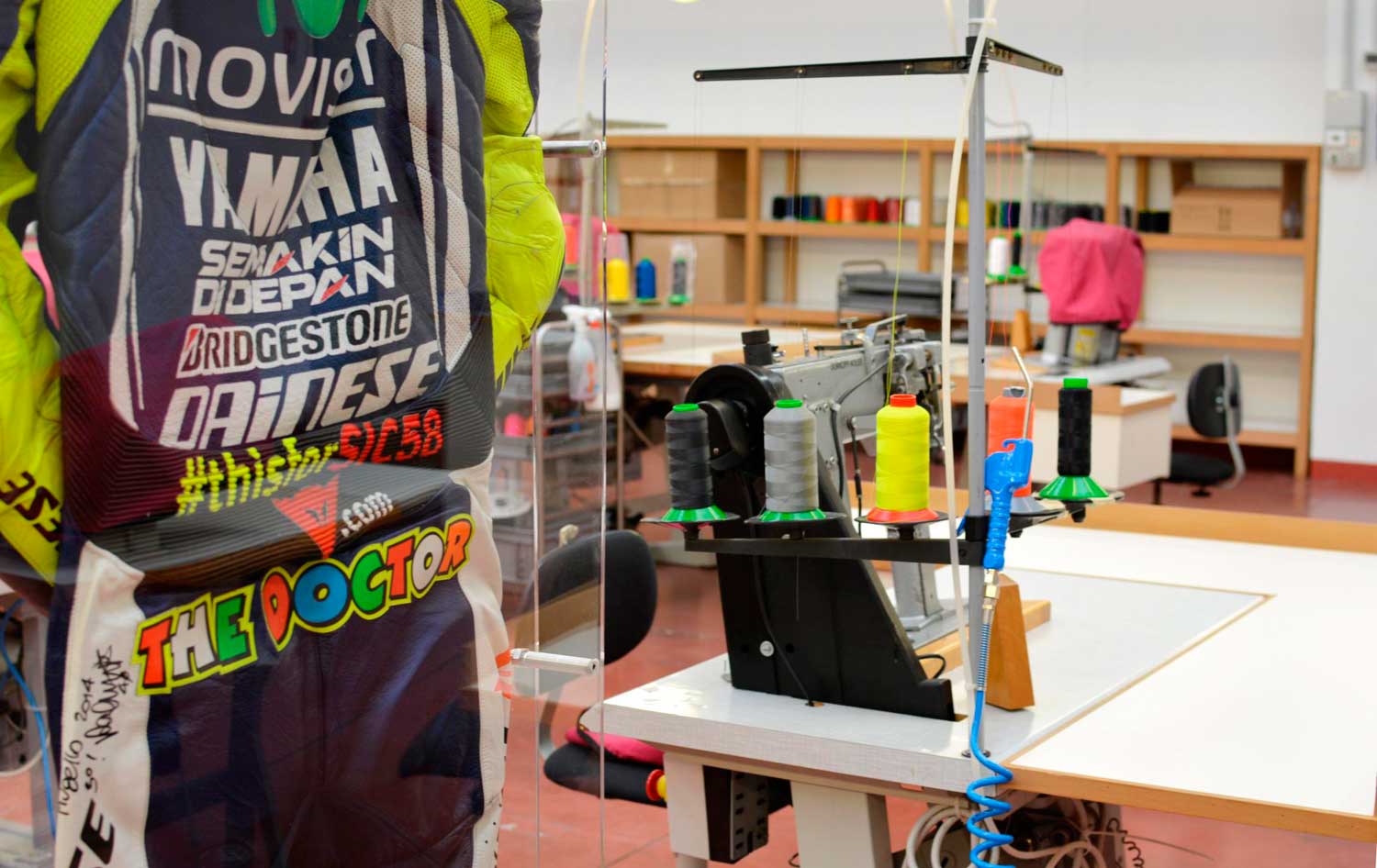 The Dainese D-Air Racing suit worn by Valentino Rossi at the Italian Grand Prix is now for sale on eBay.
[button link="https://translate.google.co.uk/translate?sl=auto&tl=en&js=y&prev=_t&hl=en&ie=UTF-8&u=http%3A%2F%2Fwww.ebay.it%2Fitm%2F181436615634%3FssPageName%3DSTRK%3AMESCX%3AIT%26_trksid%3Dp3984.m1554.l2649&edit-text=" type="big" newwindow="yes"] Click to see the auction[/button]
The lucky bidder will receive the authentic suit delivered inside a special display case, autographed by the nine-time World Champion. 
There's free shipping, but with bids already topping £12,000 after just a few hours online, you'll need to raid several piggy banks. It's for a good cause though…

Lining up at the Mugello Circuit with the hashtag #thisforSIC58 sewn on to the back, Rossi chose his own particular way of showing support to the Foundation dedicated to his friend Marco Simoncelli. By purchasing the Dainese suit of the Tavullia champion, the highest bidder will make a contribution to the Santa Marta project, a day centre for disabled people that the organisation is building near Coriano, Marco's home town. 

#thisforSIC58 is the official hashtag created by Dainese to commemorate Simoncelli and to promote the projects of solidarity and cooperation that the Foundation is supporting. The original Rossi suit is just one of many Dainese products worn by World Championship riders that will be available on Dainese's new website – dainese.com.