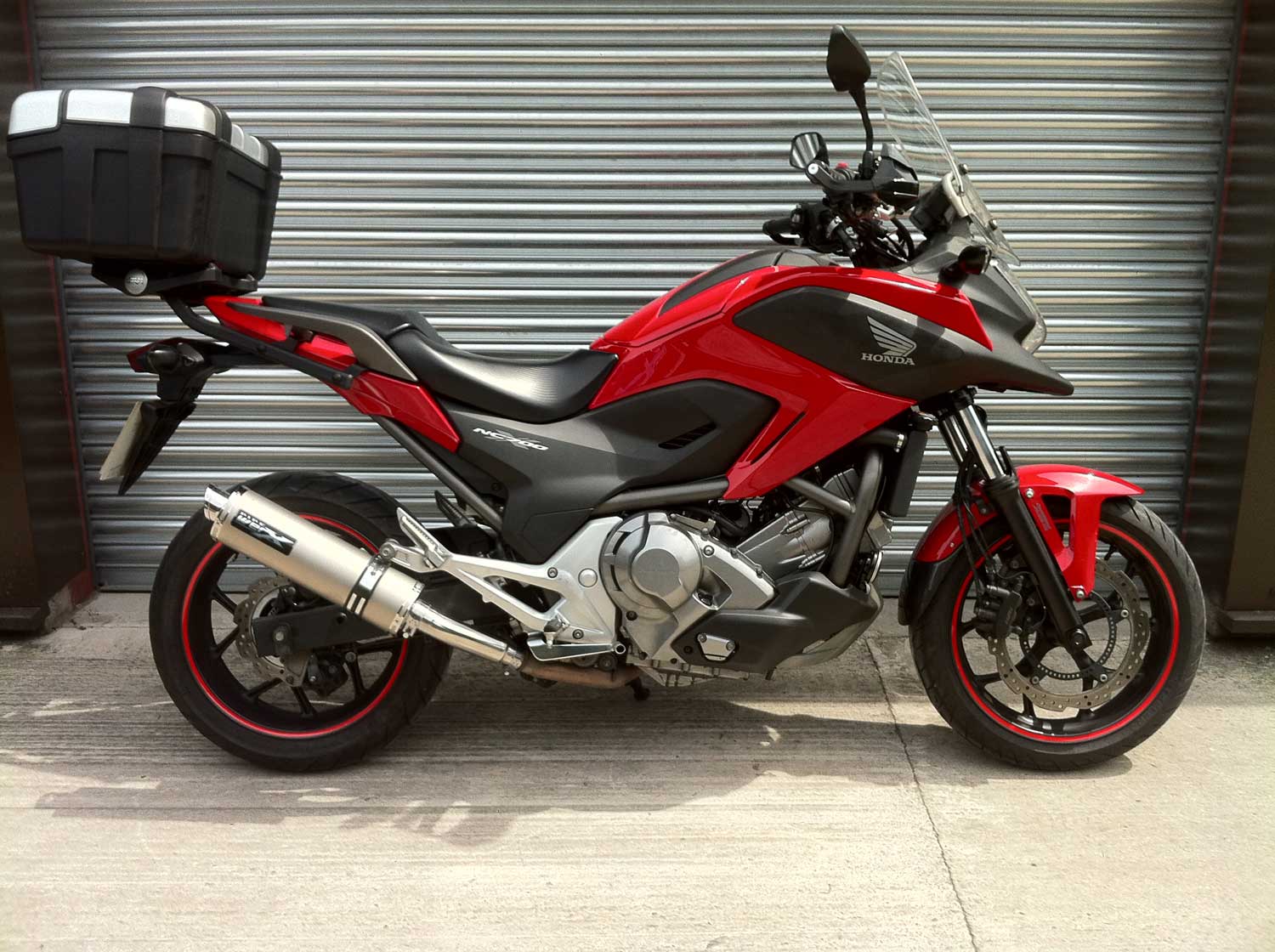 British performance motorcycle exhaust company, Pipe Werx, has released a comprehensive range of silencers for the Honda NC700X and NC700S.
Every Pipe Werx exhaust is covered by a lifetime guarantee and requires no alterations to the bike's fuelling. For the NC700X and NC700S, there's a choice from 30 combinations of shape, finish and can type from the Lancashire-based company. Prices begin from £160 for a round 'SL' (street legal) with a stainless steel sleeve, rising to £285 for the new tri-oval-shaped 'CarbonEdge' model in colour titanium.
As both variants of Honda's popular 670cc parallel twin use the same standard exhaust that weighs 3.6kg, there are also no differences with the Pipe Werx options for the 'X' and 'S' models. The replacement exhausts offer substantial weight savings – losing 2.1kg for a titanium can and 1.5kg for stainless steel.
The upgrade silencers are incredibly easy to fit and both the SL and CarbonEdge SL feature a removable baffle that increases noise and improves gas flow and throttle response.
All Pipe Werx exhausts are constructed with 304 grade stainless steel internals and utilise gas tight rivets to retain performance over time. Sleeve options available are Stainless Steel, Powder Black, Carbonfibre, Titanium or Colour Titanium. 'SL' features traditional style end caps finished in stainless steel while 'CarbonEdge SL' introduces a high-quality carbonfibre outlet at the rear of the silencer. Both variations are available in round, oval or the new tri-oval shape.
For more information visit www.pipewerx.com or call 01704 895252