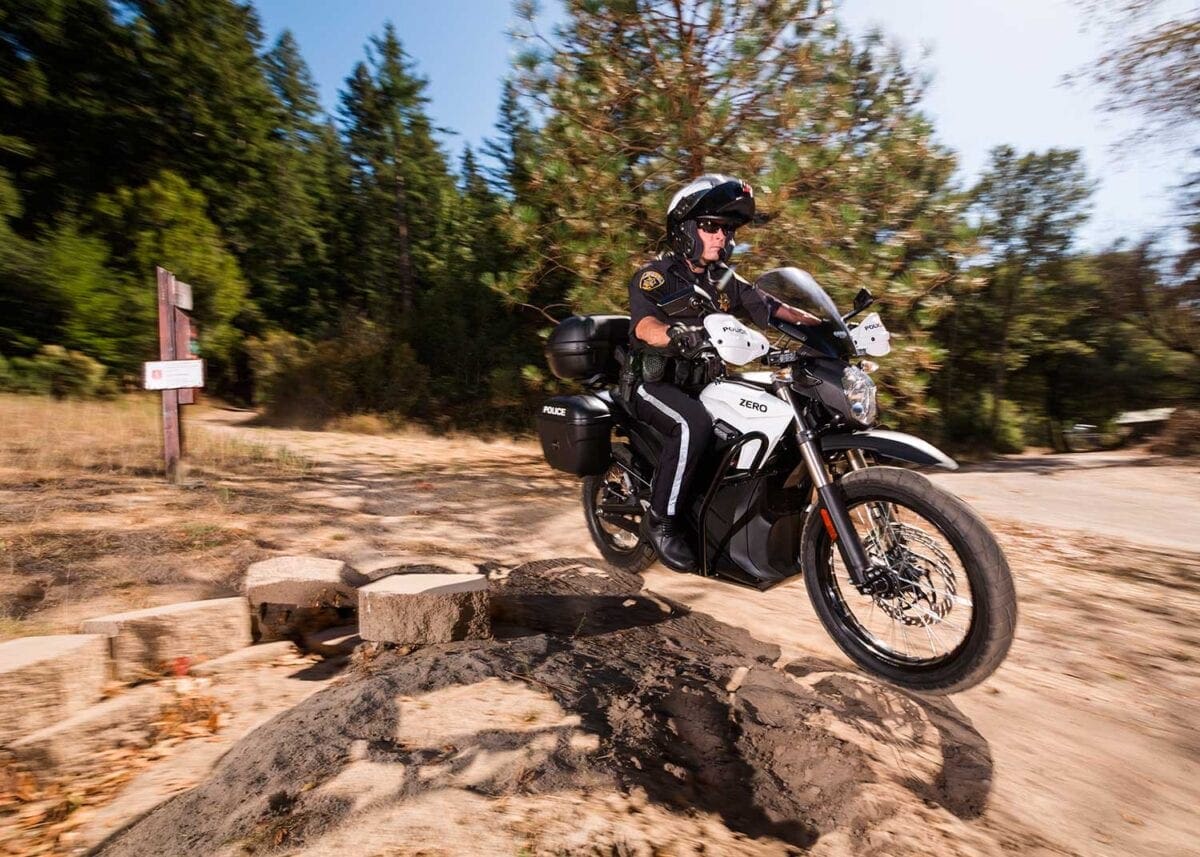 The LAPD is undertaking tests of a military-grade electric motorcycle – the Zero MMX.
Designed "exclusively for military use in the US Special Operations Forces," the Zero MMX runs almost silently and can operate on and off-road for up to 164 miles on a charge, according to a press release by the manufacturer.  The Zero MMX is capable of traveling in over three feet of water, produces 68 lb-ft of torque and has a top speed of 85 MPH.
Los Angeles has large, mountainous parks and a number of exposed gas lines traversing peaks, making policing these areas difficult.  The Zero MMX will address this issue.