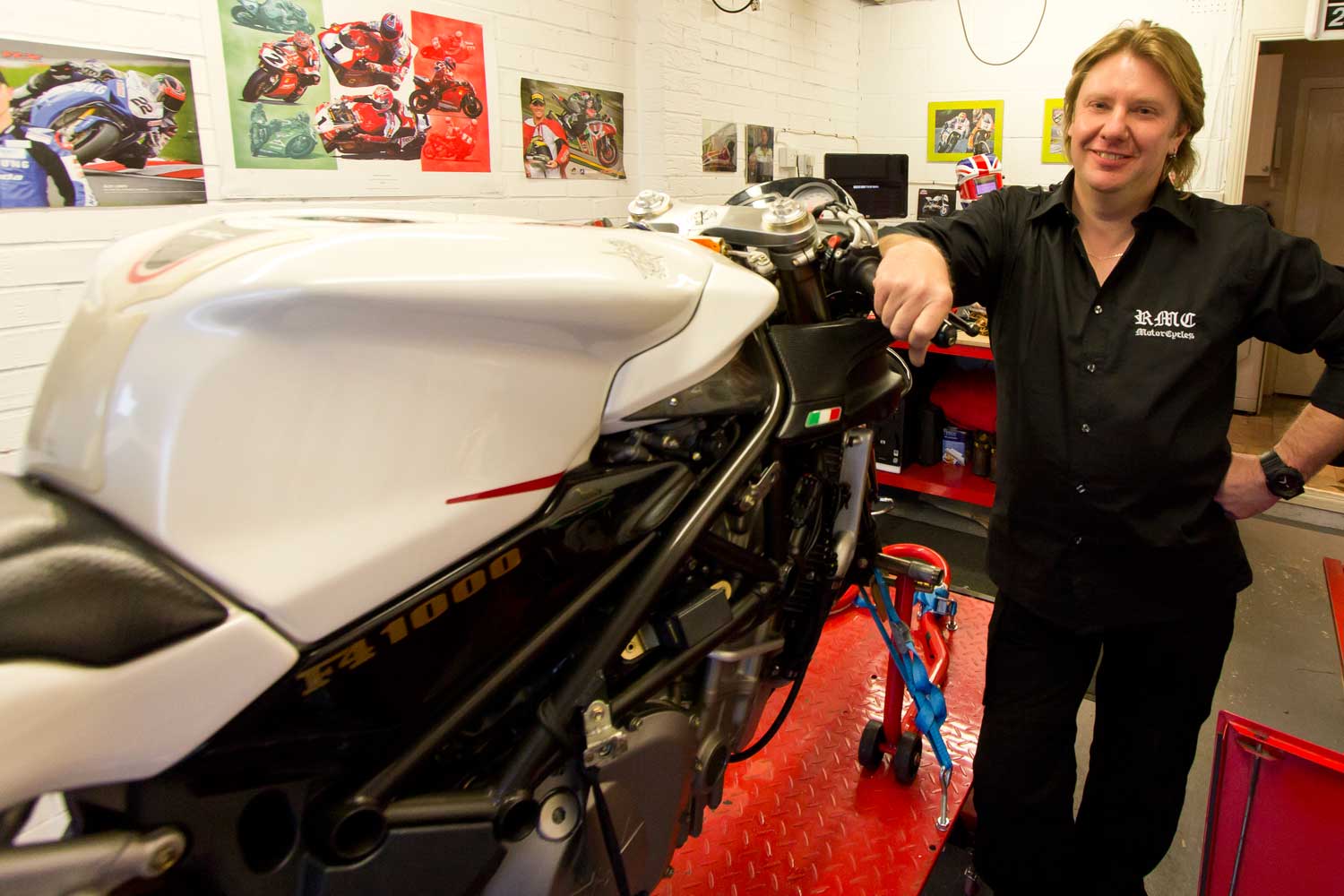 Ian Bates owns Resurrection Motorcycles in Market Deeping. Building bikes since the age of ten, and an engineer by trade, he now specialises in damaged repairables, and knows how to see the potential in another man's write-off… If anyone could give advice on buying a motorcycle to restore, it's him.
"It's a crying shame that we live in such a throw-away society, but it can mean some great bargains. I regularly buy Category C and D insurance write-off bikes – I'll look past fairing damage, but anything structural and I'll walk away. You can see from the damage how a bike has been crashed, and work out what could have happened. A slide down the road is quite different to impact damage, for instance if the bike slid into a kerb. If the geometry of a bike is wrong, I don't want to take it.
"By buying a bike that's come direct from an insurance company, there's a lot less chance that anybody has tried to hide any damage. It's the risk when buying any crashed bike that's been repaired – are more serious issues being hidden? My advice would be to ask for photos of the restoration, as well as seeing the parts that have been replaced. It's why I document all my work, from the first time I see the bike to the last bolt replaced, and keep all the broken parts, to give a customer the confidence to know what they're buying.
"Despite a bike I purchase being a Cat C or Cat D write-off, I'll still be looking for a full service history, as well as the usual MoTs and mileage checks. It all helps me to build a picture of the machine's previous life, and how it was cared for before it was crashed. It might have mud stuck in the frame, and pieces missing, but you can still very easily get an idea of how well loved it was. I'm looking for originality – the less modifications a bike's had; the less it's been messed around with, then the more likely I am to buy it. You can tell from the finish if something's 'factory'. Stickers might be covering damage, new levers can be a sign of a drop.
How badly damaged is a Cat C or Cat D?
"Write-off categories are purely down to economics. Don't believe anyone who tries to tell you that it's just about c