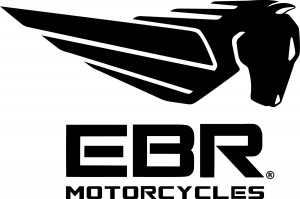 Erik Buell Racing (EBR) announced today that it has selected Parts Europe of Konz/Trier, Germany as its distribution partner for all EBR spare parts in Europe. Under the agreement, Parts Europe will handle order processing and parts fulfillment for EBR's dealer network.
"We selected Parts Europe as our distribution partner because of their highly automated operations, strategically-located warehouses and existing relationships with so many of our dealers. Parts Europe shares our customer satisfaction focus and has a reputation for providing fast and friendly service to support the highest quality products. We simply want to make parts ordering and stocking as efficient as possible for our dealer network, and ensure that the rider has the industry's best possible support team." said Erik Buell.
Parts Europe will begin to distribute parts and accessories to EBR's dealer network beginning this month. "The agreement with Parts Europe is another major step in strengthening our brand and organization in Europe," says Edwin Belonje, Managing Director at EBR Europe. "A professional and swift parts delivery to our dealer network ensures maximum spare parts reliability for our sales partners and will further raise brand confidence of our European customers."
The EBR parts ordering system will be linked to Parts Europe to make the ordering process seamless and ensure timely delivery of EBR parts. "This relationship is a new chapter for Parts Europe as we are now expanding our business model to support OEMs. We are excited that EBR recognizes our market value and we look forward to our new relationship." said Fred Fox.
About EBR: Erik Buell Racing is based in East Troy, Wisconsin (VS), and designs, develops and produces high-performance motorcycles for sportsbike enthusiasts around the globe. Furthermore EBR Engineering Services offers engineering expertise for projects within and outside the motorcycle industry for a global client base. The headquarter of EBR Europe is based in Alkmaar, The Netherlands, and is headed by Edwin Belonje.
About Parts Europe: Parts Europe is a division of Parts Unlimited who is the world's largest distributor of aftermarket accessories in the powersports industry and is headquartered in Janesville, Wisconsin. Parts Unlimited and Parts Europe sell to powersports dealerships worldwide and continues to expand its market penetration with its sister companies, Drag Specialties and Parts Canada.