John Milbank takes a look at the lithium motorcycle battery to find out how well it really works…
For racers, weight is critical. Every part of a motorcycle that can be made lighter will be machined, trimmed and shaved in order to eek out those critical fractions of a second. Traditional lead acid batteries are very heavy, which is why many competitors are turning to lithium power sources.
What is lithium?
From phones to laptops, lithium-based battery technology has been used for many years in consumer products. It gained momentum with the radio control market due to the fact that the cells can store a huge amount of energy in a very small space. That potential has also seen them become very popular in power tools, and now motorcycles.
Lithium is a lightweight, alkali metal. If you remember your chemistry classes, and the periodic table, you'll know it's the third element, after Hydrogen and Helium. A majority of the world's lithium is sourced from the brine found in salt lakes, and can be extracted through solar evaporation.
In 2009, worldwide usage of lithium was around 92,000 tons, with 25% being in batteries. Apparently Chile has the largest reserves of lithium, at 3,000,000 tons. Spent cells can be recycled, producing small quantities of lithium carbonate, as well as plastic, aluminium and copper.
Are all lithium batteries the same?
Lithium makes up just a small part of a battery, but there are a few different types: Lithium Polymer batteries are used in model cars and planes, but require a bit of care in use. Look inside your phone and you'll most likely find a Lithium Ion cell. Shorai Inc use LiFePo4 – Lithium Iron phosphate – in their LFX powersport range of batteries, which is a safer chemistry, with a longer life and a greater ability to dump large amounts of current in one go (ideal for power-hungry starter motors). A 'prismatic' cell shape allows the maximum cell size to be packed into Shorai batteries; some other packs use traditional round cells, which result in a lot of wasted space inside the battery.
Did you know… A 'battery' is a collection of 'cells'. The 1.5V AA you have in your clock is a cell, but a 9V PP3 is a battery, as it's actually six thin 1.5V cells inside a case. Lithium-based batteries tend to be a collection of 3.7-3.8V cells.
So do they work?
For my 2000 Honda CBR600FY, Shorai recommend either an LFX14A4-BS12, with a claimed CCA (Cold Cranking Amps) of 210, or the larger LFX18A1-BS12 at 270. It's this higher rated battery that I've installed in my bike, costing £170. It's more expensive than a standard lead acid battery, but it should last longer, and be a lot more reliable on a bike that I don't get to ride very much. Expect updates on the performance of the battery over the coming months, both in Motor Cycle Monthly (the FREE bike paper available in dealers, clubs and biker cafes), and on the blog at www.morebikes.co.uk.
The Shorai is physically smaller than the OE battery, but comes with plenty of self-adhesive high-density packing foam, so fitting is simple. Incredibly though, it weighs just 1060g, compared to the OE which is a hefty 3140g. Of course, I need to lose more weight than that from my belly before this makes much of a difference…
To see how much power the Shorai can offer, I wanted to run an early initial test, but the battery in my CBR was fairly old. Fortunately, the Kawasaki Z1000SX I have on long-term test came with a factory-fresh YT12A-BS. With a CCA of 175, this 10.5Ah battery is more powerful than the YTX9-BS that the CBR carries, but it's the same physical size, and the Shorai LFX18 is still the recommended replacement.
I removed all the fuel from the CBR, and disconnected the ignition coils, then simply connected a battery, and ran the starter motor for ten seconds, with a rest of ten seconds between each burst. The hefty YT12 managed 24 ten second cranks of the motor before it was flat, which was matched by the Shorai. Considering the smaller form, and almost a third of the weight, this was amazing.
A lithium battery tends to hold a fairly steady voltage, then suddenly discharges, whereas lead acid drops a bit more linearly. This means that a lithium pack should have more grunt when it's nearly discharged than a lead acid, giving a healthy bike a better chance of starting if power is low. This seemed proven during the test, as at around 19-20 cranks, both batteries were showing signs of tiring, but the Shorai would start the first few seconds faster than the lead acid.
Along with the updates, I'll also be testing the Shorai after it's been chilled in the fridge and freezer, so keep watching for more…
For more info on Shorai batteries, go to www.shoraipower.com or contact the UK importer, MAG Europe at 0161 337 4390 or sales@mageurope.eu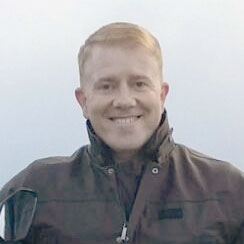 Latest posts by Tony Carter
(see all)
Does this get you revved up? Tell us why...
---
---
Subscribe to MoreBikes Newspaper
Get MoreBikes delivered through your letterbox every month. 12 issues for £15. Click here for more information.
---
Get MoreBikes.co.uk Updates
Enter your e-mail address below and you will receive biking news straight into your inbox...



You can unsubscribe at any time.
---