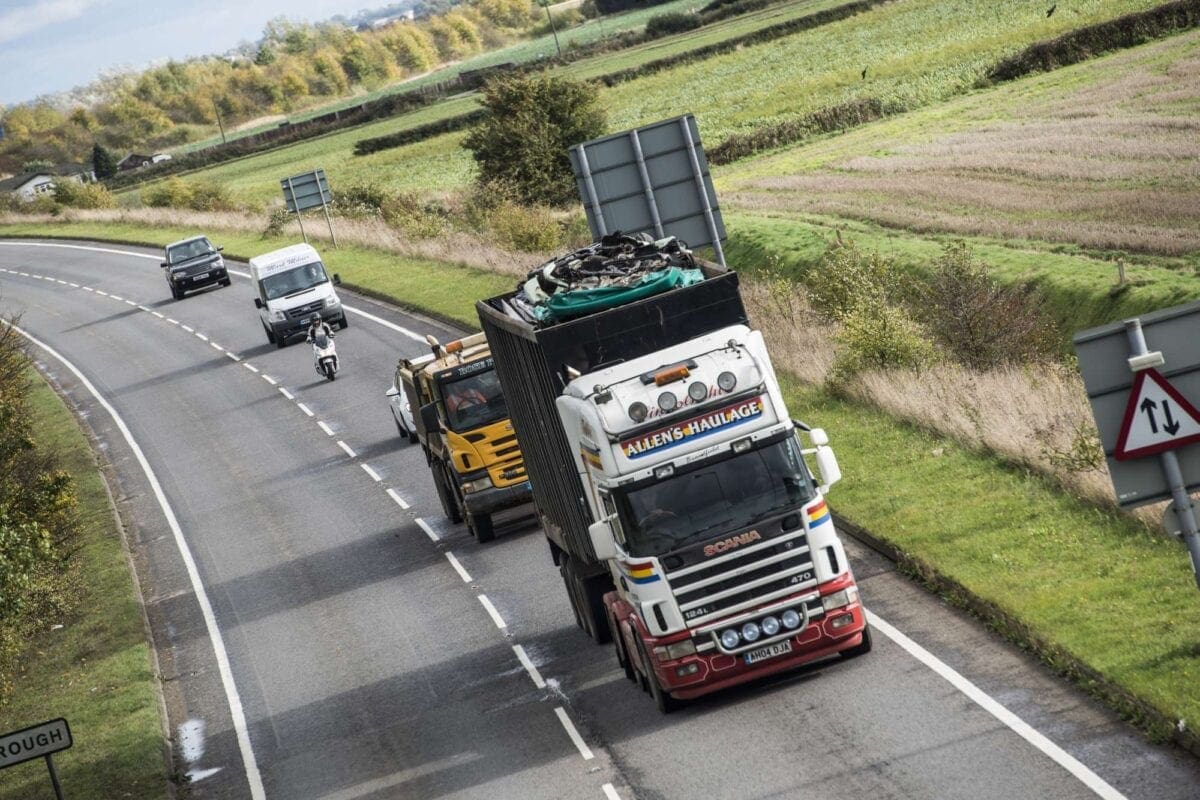 Many of you may have heard the announcement by the Department of Transport yesterday. If you didn't – they are planning to raise the speed limit for lorries on singlecarriage way roads to 50mph. It already seems to have divided opinion, with road safety charity brake expressing 'serious concerns' about the move. It's certainly got us talking at work today…
As it currently stands, heavy goods vehicles over 7.5 tonnes are stuck at 40mph on single carriageway roads – a limit set in the 1960s.
Admit it, we've all been stuck behind lorries, quietly angry that on a national speed limit road they're travelling 20mph below the speed we want to be doing. We're alright on bikes though as we can overtake… this isn't the main reason for the change though, Transport Minister, Claire Perry, said the move will "save the haulage industry £11 million a year". Which will provide a boost to the UK's economy as whole – surely a good thing?
According to the Minister, it will also cut dangerous overtaking and take into account the improved vehicle technology.
Julie Townsend, deputy chief executive for Brake disagreed, "Put simply, when vehicles travel faster, it takes them longer to stop, increasing risk. It is very well evidenced that increases in speed equal increases in crashes and casualties. At the same time, the road safety justification for this move is dubious: we are not aware of evidence it will help tackle risky overtaking, which should be addressed through other means."
The government has also launched a 6 week consultation, from 24th July, on plans to increase the speed limits for HGVs on dual carriageways from 50 mph to 60 mph.
The change in speed limits will come into force in early 2015 – the existing limits apply until the change has been put into effect.