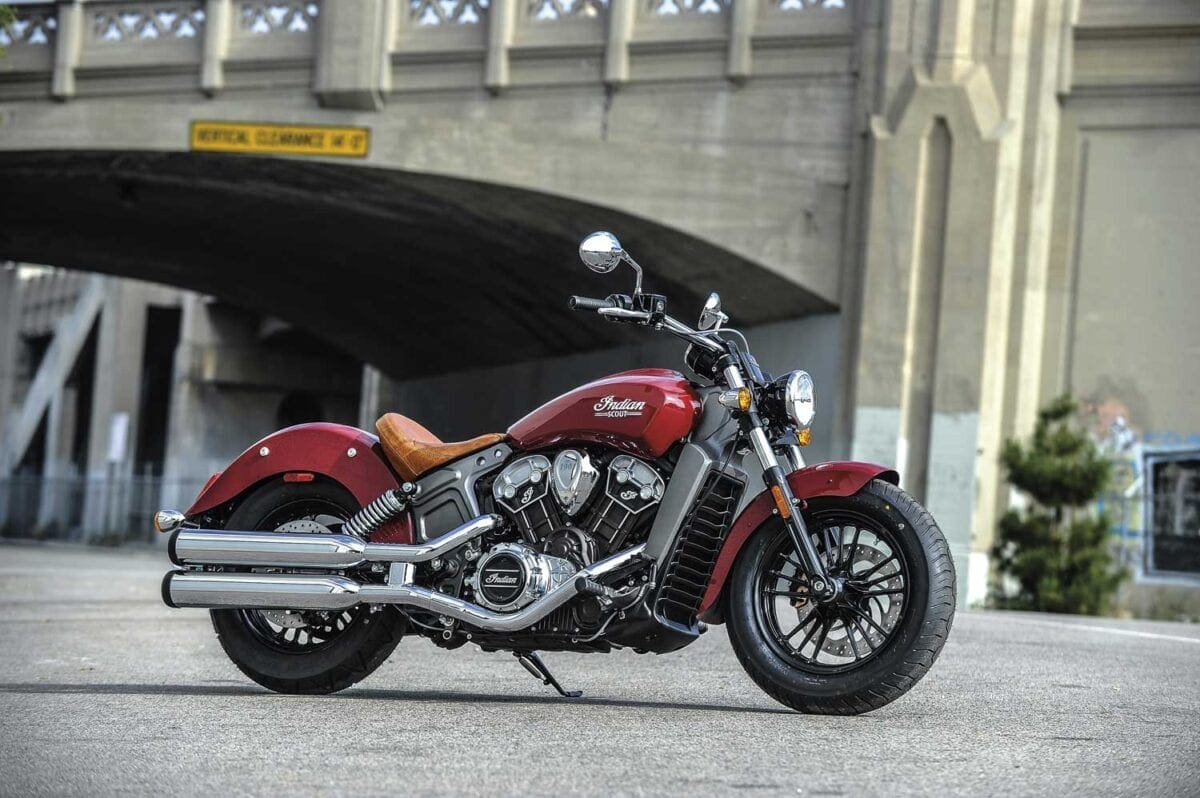 Indian motorcycles has just announced the new Scout.
The new machine uses the company's first ever liquid-cooled engine – an 1130cc V-twin – carried in a 253kg chassis with premium quality suspension. The new lump is claimed to make 100bhp, and 72lb-ft at 5900rpm
Indian says the bike has a low centre of gravity for easy, fluid handling at all speeds, with "an outstanding angle of lean to inspire confidence".
The solo seat echoes the original India Scout from the 1920s, shod in sealed tan leather, with a height of 643mm.
Options are available for shorter riders, and UK prices start at a surprisingly low £10,399.
For more info, visit the here: www.indianmotorcycle.co.uk/indian-scout/