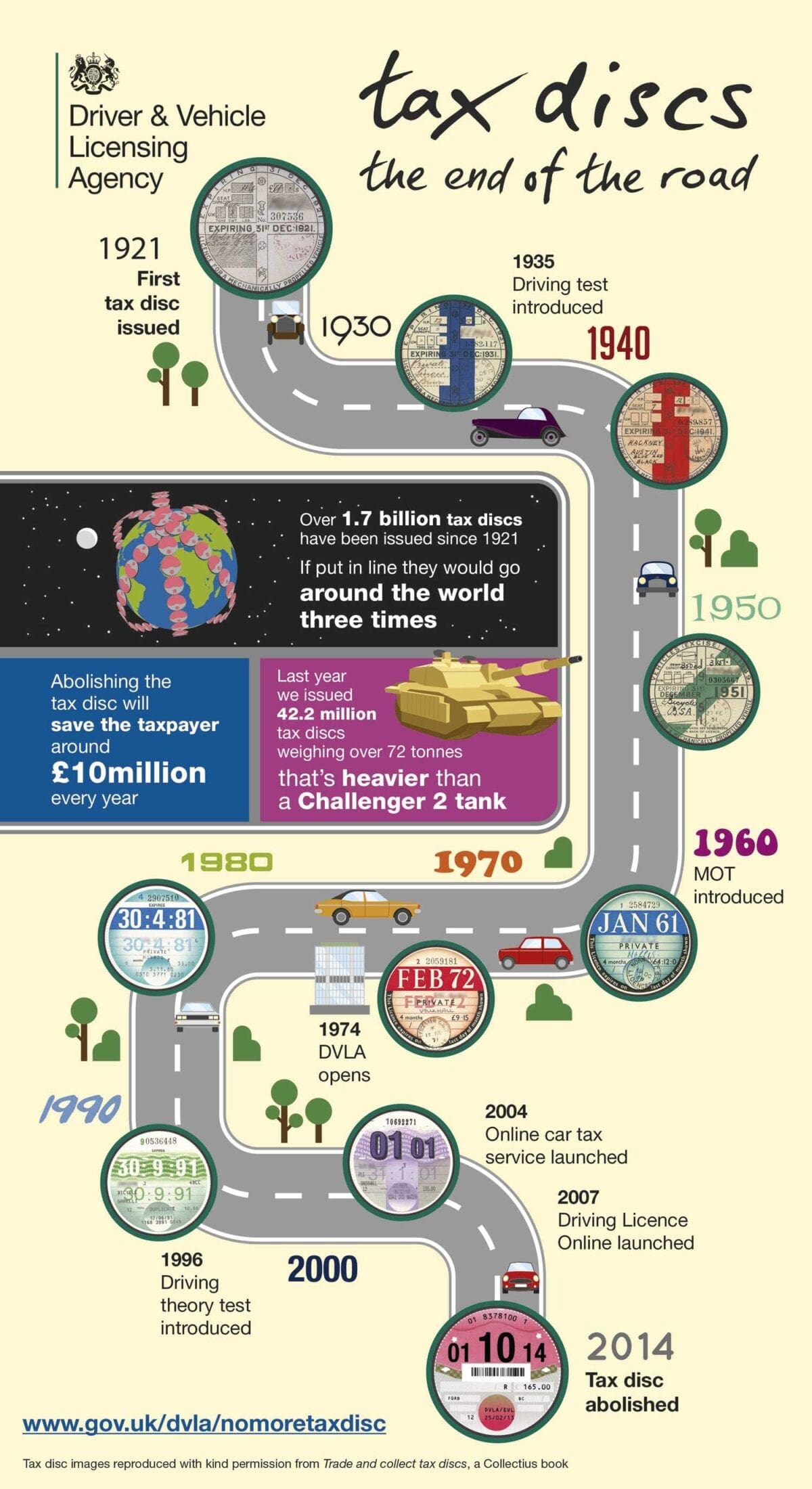 As of 1 October 2014, the Driving Vehicle and Licensing Agency (DVLA) will stop issuing paper tax discs. HPI, provider of www.hpicheck.com, warns bikers to be aware of the changes and highlights the risk of a fine, as well as facing penalty charges against a vehicle they no longer own.
Bike owners still need to have vehicle tax to drive or keep a vehicle on the road, but now the DVLA is taking payments online, including Direct Debit payment options or riders can visit their local Post Office branch. Instead of using paper tax discs to spot tax evaders, police cameras automatically check a car's number plate. The new rules also put the onus on used bike sellers to inform the DVLA when they sell their vehicle, advises HPI.

"The move away from paper tax discs will save motorcyclists money on postage, and offers more flexible payment options, not to mention making it harder for tax dodgers to drive untaxed," explains www.hpicheck.com Senior Consumer Services Manager, Shane Teskey. "For used bike buyers, from 1 October, the vehicle tax will no longer be transferred with the vehicle, so it's important to ensure they get tax as soon as possible. 

"Importantly, under the new rules, used motorcycle sellers are responsible for notifying the DVLA and then they will receive a refund for any months left on the vehicle tax. Sellers who fail to inform the DVLA could be fined, and they will still be liable for any speeding or parking fines and vehicle tax for a car they don't even own any more. We remind sellers to always send the V5C to the DVLA, rather than relying on the buyer to do it. And if they scrap a vehicle, they should get a Certificate of Destruction (CoD) from an authorised treatment facility (ATF).
"We're hoping that the new DVLA initiatives will make it harder for dodgy riders (and car drivers) to head out on the road untaxed. It's easy to check if your vehicle is taxed by heading online at the Vehicle Enquiry Service, making this the first step for anyone planning to sell their vehicle and avoid the risk of fines."