With a race replica Voltcom Crescent Suzuki GSX-R1000 now available from Suzuki, we wanted to find out what the real difference is between the two machines…
Words: Carli Ann Smith Pictures: Courtesy of www.suzuki-racing.com
Back in 1985, the first-generation GSX-R750 was born. Its aim was to challenge for race wins while pleasing everyday riders. With a change to liquid-cooling in 1992, and a swap to a new frame, the GSX-R has been constantly redeveloped to move with the times.
A synergy between race and road has been prevalent in the GSX-R throughout its production, with designers and developers frequently attending races, and working with the teams to get on-the-ground development feedback.
In 2001, the GSX-R1000 was launched. It's now arguably the flagship of the GSX-R, family with over one million units sold. It has more power, torque, acceleration and less weight than ever before.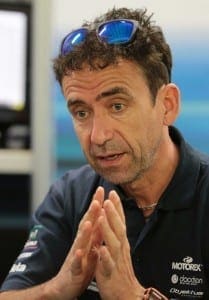 The road-going model boasts a number of race-inspired touches, such as fully-adjustable suspension, slipper clutch, and adjustable footpegs, as well as a drive mode selector to allow control of the power delivery to suit different sections of road or track. But what would you have to do if you wanted to make it competitive in the World Superbike paddock? We asked Alex Lowes' Crew Chief and head of technical development at Crescent Suzuki – Lez Pearson.
"We've changed a lot on the bike. We look to make a difference by reducing the weight, while increasing the power and durability. To give you an idea, we've shaved about 30kg from the machine."
Getting the correct balance between maximising the power and limiting the weight can sometimes make the difference between being on the podium or not.
"The bodywork has been changed to make it lighter and stronger – the stuff we have on is made from carbon fibre. Our suspension is Öhlins and the linkage system has been beefed up. Obviously there are a lot of the things on the road bike which do thousands of miles, but some other things we've changed include the axles and the fork clamps to increase their durability."
Whilst the road bike has three-step adjustable footpegs, the amount in which the rider position can be changed on the race bike is almost endless.
"The road bike has been made to suit everyone. It's not a bad position, but on the race bike we can tune it to suit the style of the rider, so that he can maximise his skill on the bike and get the most out of it."
So if you wanted to head to your local Suzuki dealer, purchase a GSX-R1000 and turn it into a machine capable of getting onto the podium – how much are we talking?
"I think to get a bike and make it competitive in British Superbikes you could probably do it for around £20,000 – but bear in mind that's just building it, not running it. In World Superbikes it would be more like £90,000."
Before you head out and raid your piggy bank, it might be worth considering that you'd need to add the cost of wages for a Rider, Chief Engineer, two Chassis Technicians, a Tyre Technician and a Data Analysis.
"I own one"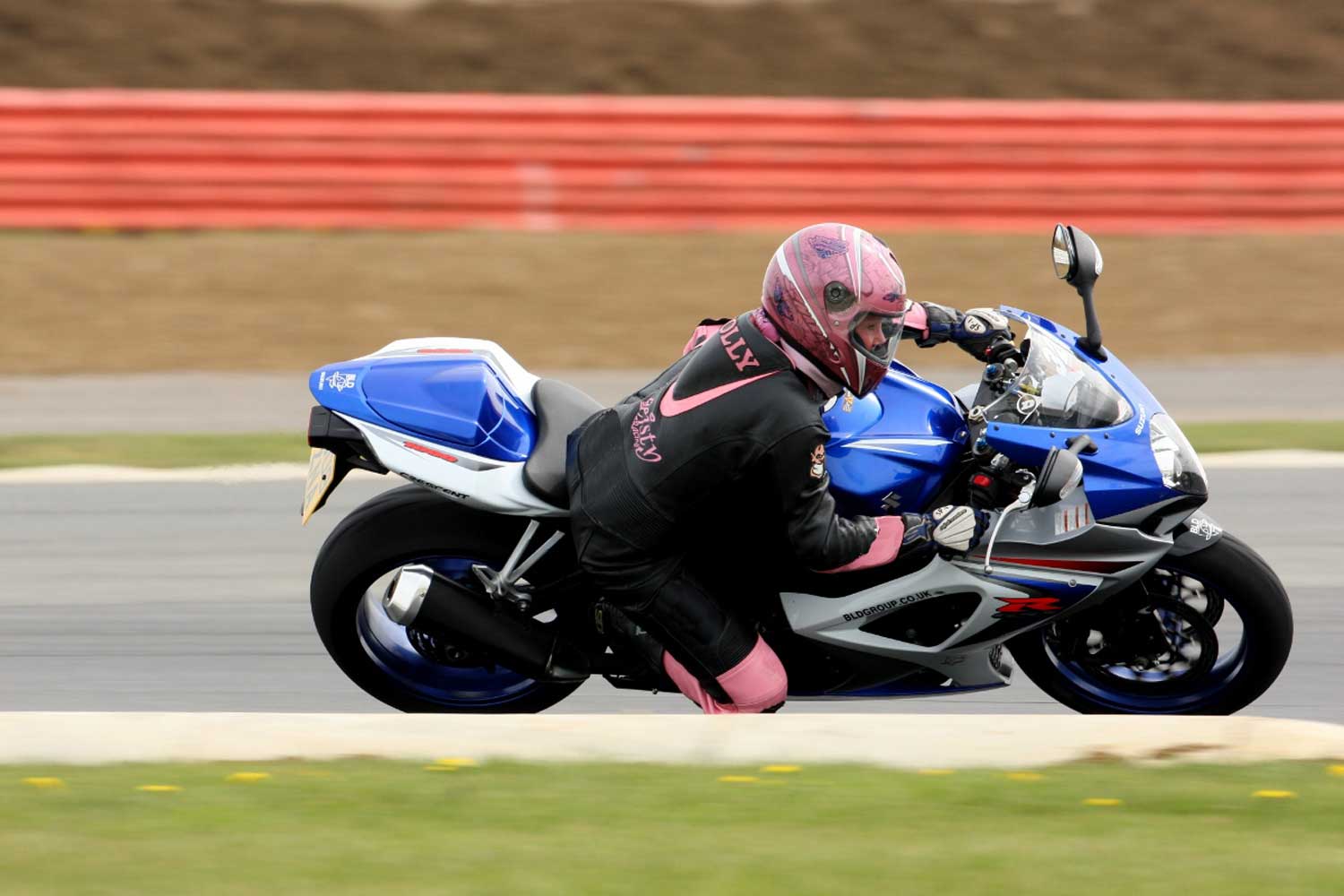 Molly Frost from South Wales has been lucky enough to ride a lot of bikes in her time, but still prefers her GSX-R1000 K1.
"I used to ride a Yamaha R1, but wasn't a fan of the front suspension. When I saw the spec of the GSX-R1000, I noticed it had a decent front-end, was very light and had lots of power. I took it out for a test ride and was in utter shock at how good it was. The gearbox is so slick, it encourages you to work it, but the intake noise and exhaust note is defying you to hold it just a little bit longer. The bends are where the GSX-R1000 takes things to another league; with the balanced chassis and superb spread of torque from the engine it allowed me to enjoy the tight twisties. I did buy another bike, but I missed by old GSXR – so I got another! It was like coming home – all the power and handling was just as I remembered. It does everything brilliantly and without any drama. It's now for keeps."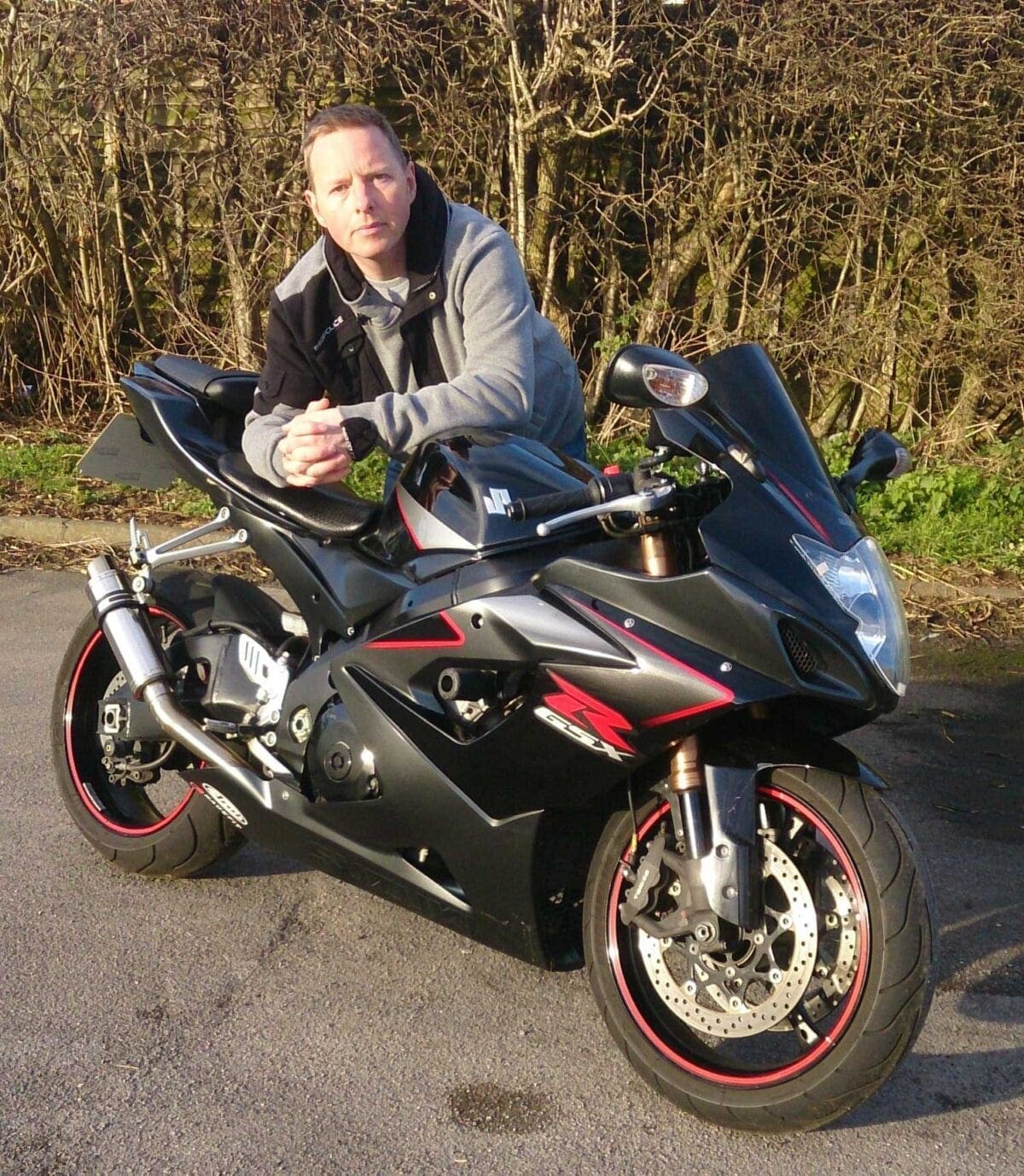 Neil Fretwell from Doncaster has been riding bikes since he was 16 years old and had a number of GSX-R's before trading it in for a sit-up-and-beg offering. It didn't take him long before he wanted the buzz of riding his Gixxer back…
"I've now got a 2006 GSX-R 1000. The minute I saw it, I wanted it. I've only had sports bikes since passing my test, and once I'd got a GSR, I realised that I wanted a sports bike back again. I've had others, but none of them have made me smile as much as the GSX-R has. Apart from the odd time commuting to work, I mainly use it for pleasure. I did my first track day at Blyton and what a great way to find out what the bike can do. It certainly out-handles anything I am able to throw at it. It grips into the corners and powers out with ease, even when I haven't quite got the line right."
---
Advert
---
Enjoy everything More Bikes by reading the MoreBikes monthly newspaper.
Click here
to subscribe, or
Read FREE Online
.
Sign-up to the More Bikes Newsletter
Enter your e-mail address below and get regular updates straight to your inbox… You can unsubscribe at any time.