How a Motor Cycle Monthly reader's trip to the local bike meet turned into an epic motorcycle touring adventure…
I live just five minutes from the Ace Café in London, but it took 16,000 miles to get there in the summer of 2013.
I'm James Matthews, a mechanical engineer from New Zealand. I moved to the UK on a two-year working visa, with the plan of working in London, whilst seeing as much of Europe as I could.
One alcohol-fueled night I grabbed a marker pen and drew a line on my map from London to Dover, over to Calais, and onward through every country in mainland Europe. What better way to see it all than riding through on my Yamaha XVS650 Dragster? I sent an email to a few mates with a picture of the map I had just made, another picture of Wyatt and Billy from Easy Rider on their bikes, and a photo of a pitched tent, under the subject line "Who's keen?" Two of them (Adam with a Honda Shadow 750 and Gareth with a Honda VFR800) said yes.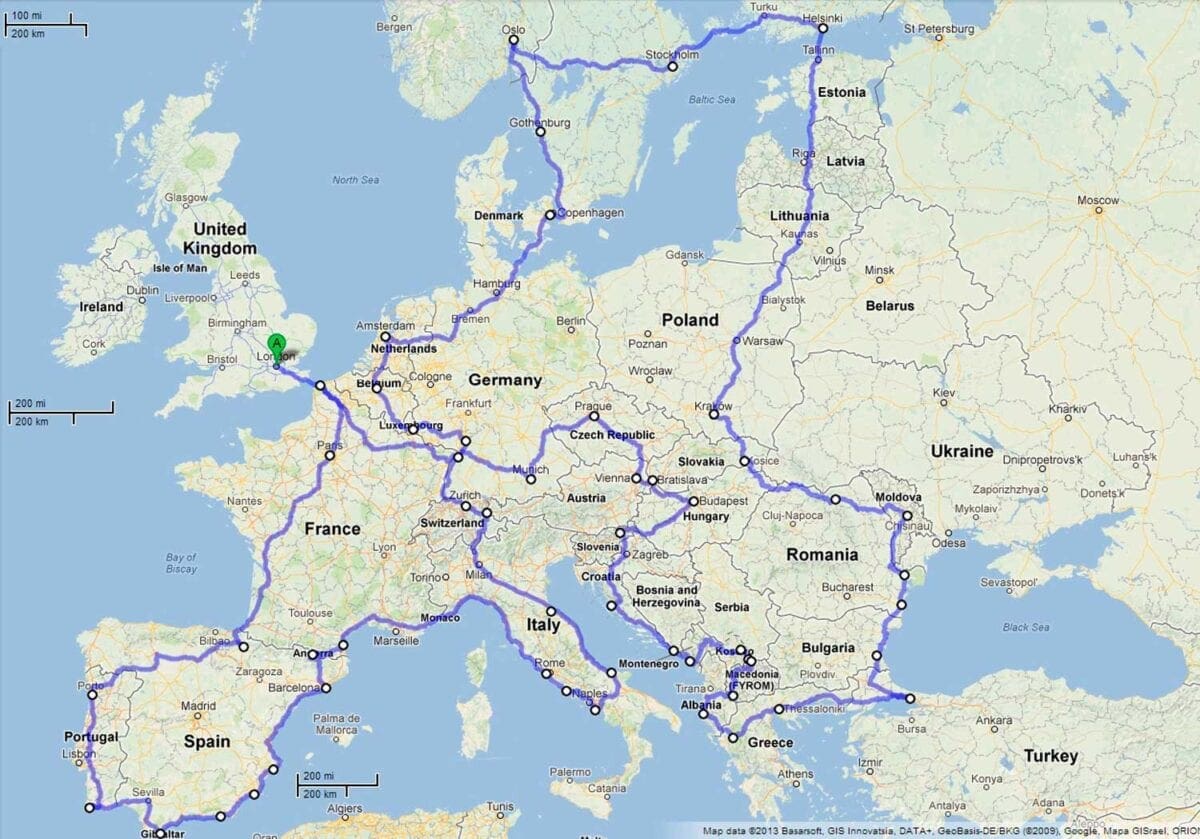 The journey begins
On the 1st July, the three of us met at Dover, with only a rough line on a map to guide us, but ready for our adventure-of-a-lifetime.
After three days of riding through torrential rain down the west coast of France, we arrived to sunshine at our first significant stop – the San Fermin (Running of the Bulls) festival in Pamplona, Spain. After a few days recovering from the festivities, we headed over to San Sebastian to relax on the beach and try some pintxos (tapas). From here we set course for Porto, Portugal…
Somewhere on the way (still in Spain), we got a bit lost riding through the woods, looking for a spot to camp, and came across two policemen that, for some reason, had been hiding in the bushes. Nerves were on edge when they emerged from the trees and approached us, but they were just interested in the bikes and wanted to help, giving us a police escort to a nearby camp site.
The next day, greeted by a wall of heat, we were in Portugal, where the temperature meant riding in leathers was unbearable (the locals simply don't wear any safety gear at all). We pushed on, dark leather jackets and all, down the coast to Lagos in southern Portugal where, at dinner, the bar staff forced (with little resistance) shots of straight whisky, gin, and absinthe down our throats. An unscheduled extra night's stay was required before our blood/alcohol dropped to legal levels.
From Lagos, we reentered Spain and aimed for Gibraltar, stopping at the southernmost point of mainland Europe (Tarifa) on the way. From this point, you can look out over the Straight of Gibraltar at Morocco on the African continent.
In Gibraltar, we met two local girls who bravely invited us three dirty, smelly, unshaven, biker guys to stay on their couches while we were there. They turned out to be excellent hosts, showing us the sights of Gibraltar, the wild apes on 'The Rock', and taking us to a festival in Spain.
Leaving Gibraltar, we followed the coast up through Valencia and Barcelona to stay with some friends at the beach in Blanes, then over to Andorra for a nice break from the heat, riding around on some of the fantastic mountain roads in the Pyrenees. The heat came back with a vengeance in France, and stuck with us for a lap of the F1 circuit in Monaco, and onto Italy where we saw all the historical sights in Florence, Pisa, and Rome.
Mt. Vesuvius provided the setting for a night camping in a horror-movie-like semi demolished building that was infested with scorpions and covered in graffiti that depicted zombies and other ominous images.
A visit to Pompeii was next, followed by a ride along the Amalfi Coast. There are some great views here, but the narrow roads were so clogged with tourist buses and other traffic that you could hardly describe the experience as enjoyable.
Awful roads were commonplace in Italy: poor surface quality; traffic jams on all the non-toll routes; and lunatic drivers pulling off crazy maneuvers everywhere else. This even continued once we reached the much-hyped Stalvio Pass. We agreed that, while it was a great experience to ride up the picturesque hairpin-heaven on the Italian side, the less famous roads on the Swiss side were far more entertaining.
Until the rain came: the first we'd encountered in over a month. Riding through pouring rain over snow-capped mountains was a bit of a shock to the system after the 45° heat we'd just come from in Venice, so we pulled over at a lone coffee shop in the mountains to warm up. I know I hadn't left my lights on, but somehow, by the time we finished our coffees, my Yamaha's battery was completely flat. It seemed an eternity as I tried to wave cars over for a jump-start, no one wanting to stop in the freezing rain.
Once the weather cleared, we made a quick stop in Lichtenstein, then made our way up to the Black Forest in Germany. This was a great experience, not least because of the residents: we were pitching our tents in amongst the trees one night when a local came across us and invited us back to his house. When we arrived, he and his family had a BBQ set up and beers waiting for us!
Heading north
We stopped off to see a friend in the Mosel wine growing region, rode through Luxembourg, and ended up at the Belgian F1 track (Spa-Francorchamps) where someone had left a gate to the circuit open. We 'ummed and ahhed' for about half an hour, trying to decide whether or not we should go for a quick spin around the circuit, but came to our senses after seeing the police nearby. Instead, we spotted a pre-erected
tent in a field next to the track, so parked our bikes inside and set up our beds for the night.
The long road north continued up to Amsterdam, then back into Germany to see a friend in Hannover; up to Copenhagen in Denmark; along the west coast of Sweden and all the way up to Oslo in Norway.
From there we rode east to Stockholm, where I got a puncture. Luckily I managed to get to a mechanic who sorted me out. Interestingly, he was also selling 'Ghost Rider' merchandise (the biker made famous by videos on YouTube doing wheelies and evading police on public roads at speeds in excess of 200 mph), and just happened to have several of the Ghost Rider vehicles in his garage, including a 500bhp (so we were told) turbo Hayabusa. I'm still not sure what part (if any) he had to play in the Ghost Rider movies…
Ferries would be our next mode of transport: first we sailed to Finland, and then down into Estonia where we got back on the bikes to head south through Eastern Europe. The locals all told us that we had to be careful camping in the forests as the bears can be dangerous. While we heard a few strange noises in the nights, we were quite disappointed that we never actually spotted any!
Many people across Eastern Europe seemed surprised that we'd turned up in the area at all, but they always came across as helpful and friendly. One night in Slovakia the locals were so keen to look after us that they were physically fighting over who was going to buy us drinks next.
Hungary came after Slovakia, where it was time for my next mechanical issue: one of my exhaust pipes parted ways with the engine, making quite a racket in the process. Fortunately, a local biker was passing, and took me to the nearest garage. The mechanic fixed the problem and topped up my fluids there and then. He refused any payment saying that it was a "souvenir from Hungary". He even gave me a bottle of his home-brew Pálinka (read: rocket fuel). Just another example of the generosity we experienced throughout the trip.
Leaving the union
Crossing into Romania was our first experience entering a non-EU/EEA country, and the first time we'd been asked to show any documentation. This turned out to be more of an issue than we had expected. Adam had left his Shadow's ownership papers back in London, and the border guards weren't going to let him in with out them. They told us to try our luck at the border crossing 30 minutes down the road. This yielded exactly the same results, with the guards telling us to try yet another crossing. Our third attempt appeared to be unfolding identically when, after 10 minutes of waiting, the guards came back with our passports stamped and told us to enjoy Romania. Success!
A few days later we tried to get into Moldova. We knew that we were supposed to have pre-arranged visas, but we'd also heard that we should be able to bribe our way in. As it turned out, the border guards weren't the slightest bit corrupt… Back to Romania we went!
We were staying at a hostel in Brasov in Romania when a member of the Night Wolves spotted our bikes and decided to come inside and meet us (they're the Russian biker club that Vladimir Putin once went to hang out with instead of meeting the former Ukranian leader). We got chatting, and after a while mentioned that Adam wouldn't be able to get into Bulgaria. Our new friend told us to call him the next morning: "I'll get some boys together to ride down to the border. When we talk to the guards you will enter Bulgaria with no problems." Unfortunately, we didn't manage to get hold of him the following day, which meant Adam decided to call it quits and head for home.
The last leg
Now well into September, and after sleeping on top of a mountain next to a deserted, disintegrating Soviet building that resembled a crash-landed UFO, Gareth and I entered Turkey, making our way to Istanbul. The Turkish, hands down, won the award for the scariest drivers we encountered, including a local biker who offered to escort us to find our route. We'd missed our exit on a busy motorway, so our guide then took us the wrong way down said motorway to get back to our exit. One way to get the adrenalin pumping!
Back to the relative safety of Greece and things were looking up again. Barring the long waits at borders to obtain insurance, we made it in fairly quick succession through Albania, Macedonia, Serbia, Kosovo, Montenegro, Bosnia and Herzegovina, and Croatia. My favourite part about Croatia was exploring the Zeljava underground airbase: a huge secret base that was destroyed during the breakup of Yugoslavia, and is still surrounded by unexploded landmines. As long as you stay on the concrete to avoid getting blown up, the unused runways provide a nice opportunity to stretch the legs on your bike.
Riding through Slovenia and Austria brought us to country number 40 on the trip – the Czech Republic – unfortunately also the point where we had to turn around and head back towards London. Still, we'd timed it so that we could get to Munich in time for the last week of Oktoberfest, so all was not lost. Recovery complete, it was finally time to get back to London, taking the indirect route through the alps.
On the 24th October 2013, and after riding 16,000 miles through 40 countries, we arrived at the Ace Café – just two miles from my flat that I'd set out from three and a half months earlier.
Jame's top touring tips
You don't need an expensive modified adventure motorcycle to go touring. Each of our bikes cost less than £2000.
Allow for contingency in your plans. We frequently came across unexpected delays that cost us a day or two.
Research your insurance policy before you leave. "Europe" policies don't cover all countries in Europe!

MCM's reader adventures are kindly supported by Metzeler tyres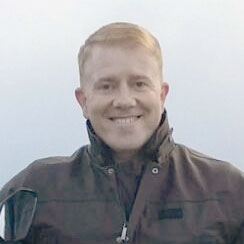 Latest posts by Tony Carter
(see all)
Does this get you revved up? Tell us why...
---
---
Subscribe to MoreBikes Newspaper
Get MoreBikes delivered through your letterbox every month. 12 issues for £15. Click here for more information.
---
Get MoreBikes.co.uk Updates
Enter your e-mail address below and you will receive biking news straight into your inbox...



You can unsubscribe at any time.
---