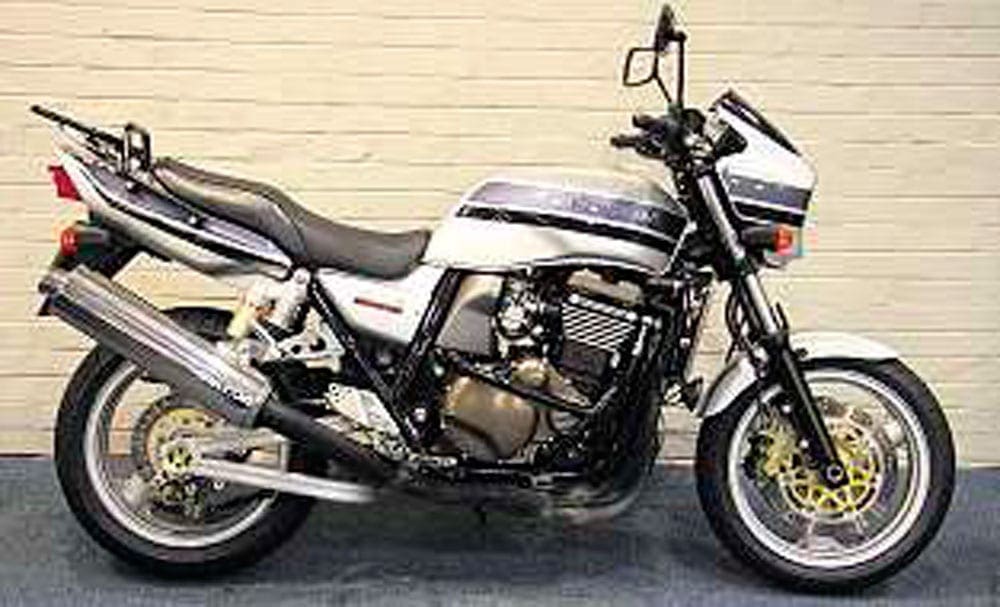 8474 miles, up for £3795
First impressions:
The colour kind of kills it in my opinion; it isn't very Eddie Lawson is it? That said, not everyone wants a green bike. Some sensible extras like a rack and the crash bars indicate the previous owner was maybe a steady Eddie. The silencer is actually a standard one despite the Micron badge and that's a shame. No signs of any corrosion, which can blight older Kawasakis sometimes. The only thing that draws the eye is a bit of surface rust on the downpipes: "It's okay, they all do that sir…"
What's it like to ride?
The sit-up and beg riding position makes so much sense, it feels like a proper bike. Derived from the 90s ZZ-R1100 engine, the ZRX1200 lump makes great effortless grunt and can deal with high mileages easily. The brakes are good, almost too good in my opinion. They make the forks dive like a U-boat without too much provocation.
Scottie's tips:
Corrosion is the main thing to look out for. Kawasaki lacquer will suffer if left unloved. Check the rear shocks aren't pitted; if they are they'll soon leak and empty your bank balance at around £500 a pair. Ouch!