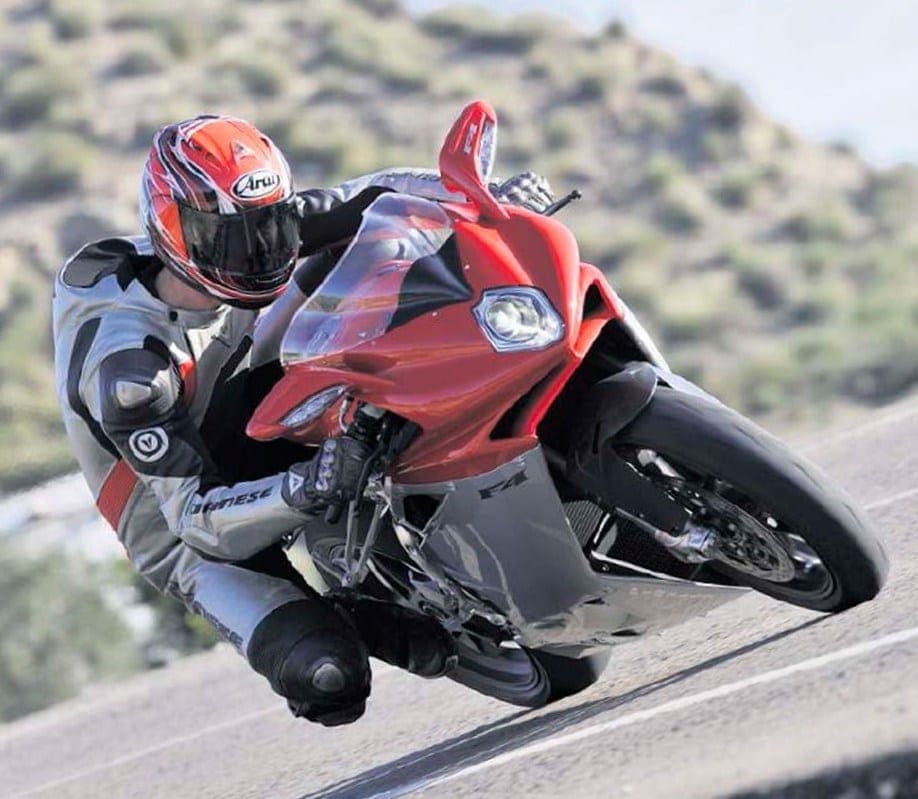 MV's F4 has always been stylish and fast, but it hasn't always had the refinement to match. So, while the most obvious result of the new F4's comprehensive revamp is a sharper, more angular look, the other, more important changes have a very definite aim. Like MV's recently updated naked Brutales, the latest F4 has been revised to make it more sophisticated and also rider-friendly.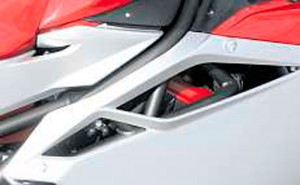 The 998cc, four-cylinder motor – whose red cylinder head is visible through new slots in the fairing – is still mightily powerful, with a claimed maximum of 186bhp at 12,900rpm. But as well as containing numerous lighter and more compact parts, the engine has a new, heavier
crankshaft to give more controlled acceleration. The radial 16-valve unit has also been rebalanced to run more smoothly without the need for a balancer shaft.
It's a similar story with the chassis, which retains MV's familiar frame combination of steel tubes and aluminium sideplate sections. Softer suspension, revised ergonomics, a longer swingarm and extensive weight-saving results in a shorter, narrower, lightweight chassis that has helped achieve a 52% front, 48% rear weight distribution overall. All this adds up to a bike that is intended to be a reasonably comfortable and practical roadster, as well as a demon on the racetrack.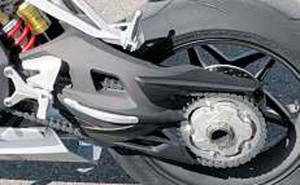 Has it still got the MV magic?
This restyled F4 is still gorgeous, and riding it is a magical experience from the moment you climb aboard and examine the new instrument panel, polished top yoke and broad Marzocchi fork-tops. The motor fires up with a menacing exhaust growl, and the F4 immediately feels just as racy as its predecessor – though distinctly more refined. Its throttle response is crisp but less abrupt than before, presumably due to the retuned Marelli fuel injection system (with new 49mm Mikuni throttle bodies) and especially to the 2kg heavier crankshaft.
This F4 gains variable length inlet trumpets, as previously fitted only to MV's limited-edition models, which boost midrange response while allowing optimum high-rev performance. The motor still feels flat at 5000rpm but by 7000rpm it's revving hard with a tuneful induction howl. And up near the 13,500rpm limit the F4 is distinctly smoother than the rather buzzy previous model.
Article continues below...