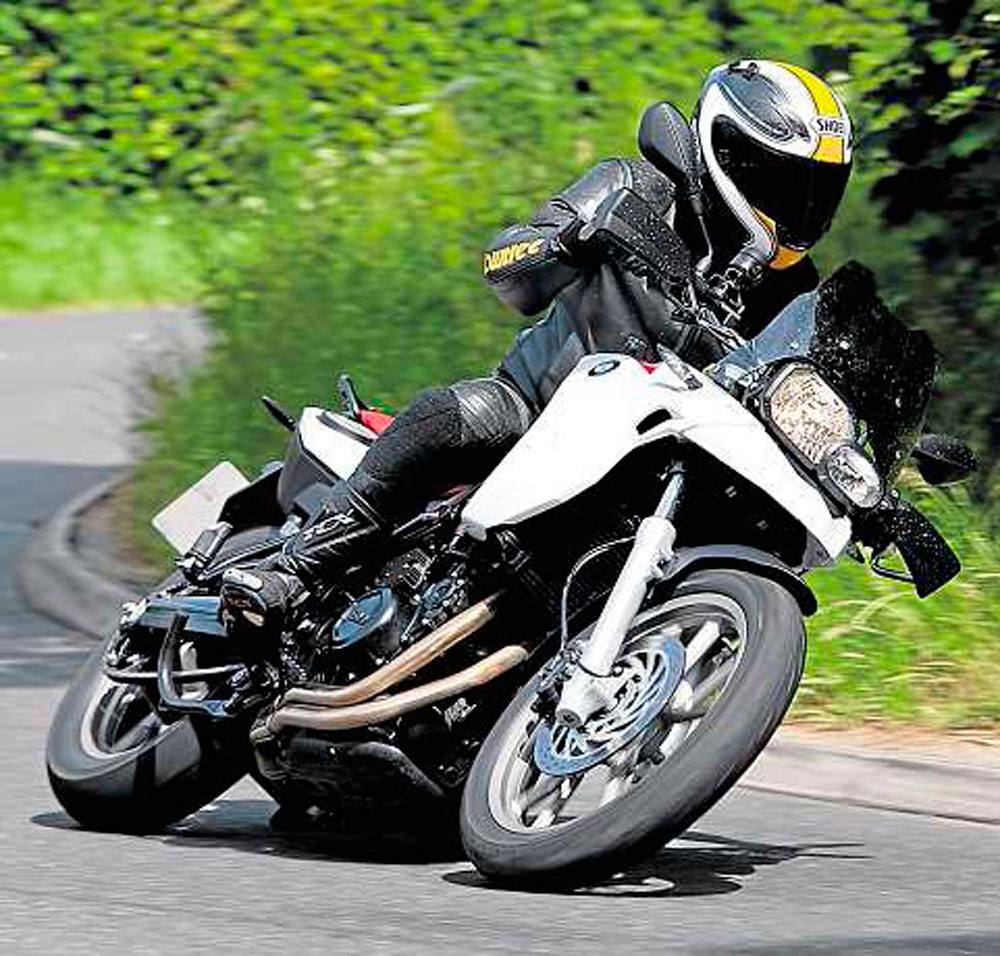 This bike's got an 800cc engine. Nobody, even at BMW, knows why it's called an F650. Similarly, no one seems to know why the F800GS – the more off-roady of the two 800cc GS bikes – gets the more powerful engine (more power is generally a liability off-road) while the roadster gets the restricted motor. And knowing that your bike is restricted takes the edge off this brilliant bike. In truth I didn't really miss the extra power. The F650 was fast enough for me anywhere I rode it, but just knowing that there are another 14bhp lurking in the engine is frustrating, no matter how cheap it is.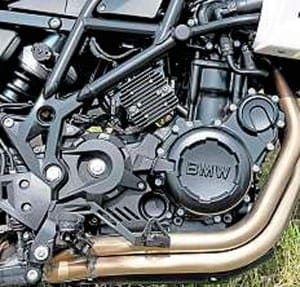 I suspect it's because BMW see this as an entry level 'first big bike'. Thing is, I see it as a bargain priced 'last big bike'. The kind of thing you come back to when you've done the million horse power-with-bolt-on-rocket launcher' thing and just want a bike to ride disgracefully fast without attracting attention to yourself.
The F650's engine allows all that and then some. It's a parallel twin with very clever fuel injection that runs the motor as lean as it can without detonation, which reduces emissions and helps the F650 to an average of 54mpg despite very spirited riding. There's a dummy third cylinder mounted under the engine which smoothes out vibration (an age-old problem on parallel twins) – an idea very similar to one that first saw the light of day in a Triumph prototype in the early 80s called the 'Diana project'.
It revs fast for a twin, but stops making power at 7000rpm (the others carry on till 10k) and the exhaust has an aggressive bark that shows just how far BMW have moved from their old touring image.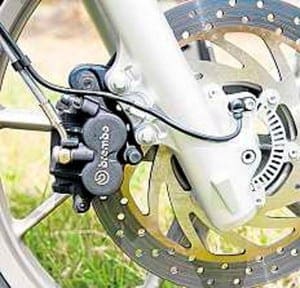 At first glance you wouldn't think there's enough weather protection from the teeny screen to make the GS a decent all-rounder. But no-one knows fairings like BMW and their aerodynamicists have built a set of plastic that looks minimal but keeps the rider very comfy right up to the GS's 117mph top speed.
So, with all that midrange and a swift left foot, it accelerates way quicker than the other two and despite only having a single disc up front, it stops pretty well too – mainly because on our ABS-equipped bike the rider could be as clumsy as they liked with the lever, knowing that the electronics will sort things out. On dry summer roads it takes a lot to get the front ABS to operate, but as the soft forks dive, taking weight off the back wheel, the rear system cuts in all too easily.
Like the Suzuki V-Strom, when you let off the brakes there's enough damping in the forks to stop them bouncing back too quickly, which lets you turn smoothly and confidently. Also like the Suzuki it's easy to drag a boot through a corner, but the footrests rarely touch down unless you misjudge the bend and have to turn harder than you thought.