We got our hands on the new Street Twin and rode it 1,400 miles in the Scottish Highlands. You might be surprised about how it fared as a tourer.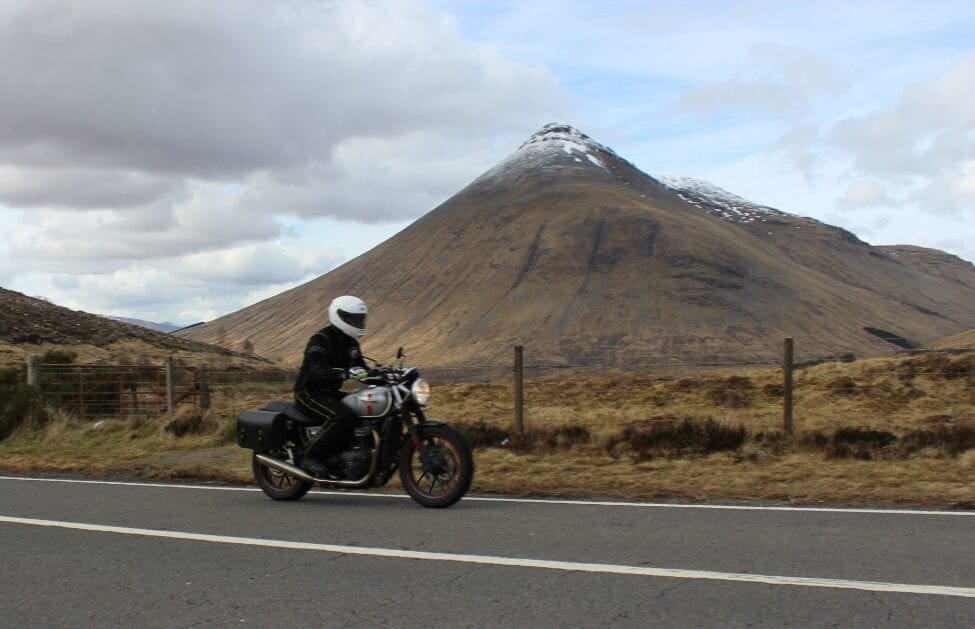 It might not have been the best idea ever to go touring in Scotland on a Triumph Street Twin in early April. It's not exactly a touring bike. And the weather forecast was far from promising; it looked like it might snow, and it was almost certainly going to rain a lot. Suddenly the thought of a 1,400-mile trip wasn't so appealing. But as it turned out, I had the best four days in a long time. Surprisingly, the bike designed with the bearded gentlemen of Shoreditch in mind seemed to be in its element in the dramatic, barren landscape of western Scotland.
The first wobbles
On the day of the departure things suddenly looked rather grim. Just as the Triumph van pulled into the carpark to deliver the bike, the news came in from America that Triumph was recalling all Street Twins because they might leak petrol on the electrics and catch fire.
Bugger! I had visions of a great ball of fire enveloping a Finnish rider and a British bike, hurtling down a mountain in Scotland. I guess there's some kind of poetic justice in British engineering taking revenge for what my fellow Nordic invaders did on these shores centuries ago.
Luckily, after a couple of calls to the Hinckley chaps it turned out that the bikes in the UK were not affected. I wasn't going to go up in flames after all. I also had no excuse to get out of the trip, so I went back to worrying about the weather instead.