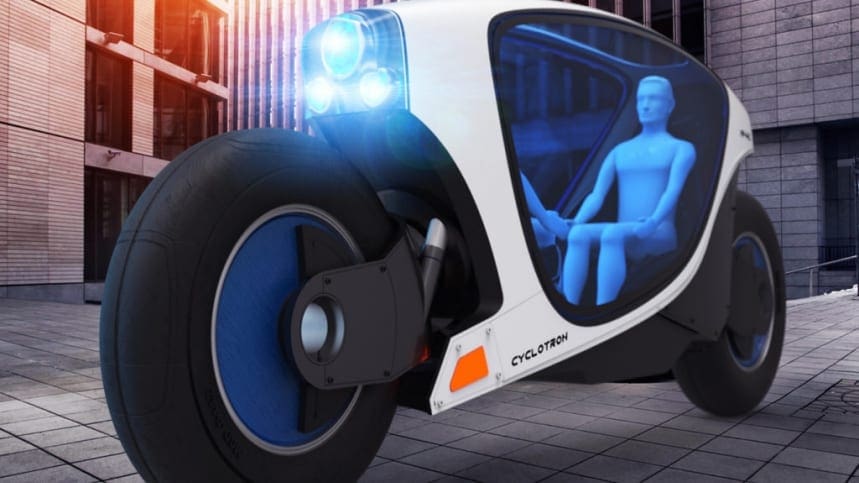 You still ride your bike yourself? How old-fashioned!
In the recent months it seems to have become a bit of a trend to design motorcycles that can do the riding by themselves, with inventors seemingly determined to remove the rider from motorcycling. An interesting example was the Motobot, the superbike riding robot from Yamaha, and now we have been sent the details of the first self-riding motorcycle, the Cyclotron.
Designed by mechanical engineer Charles Bombardier, the Cyclotron is a concept bike with a bit of a difference: it's enclosed, runs on electricity, has room for two passengers who sit facing each other in an enclosed cabin – oh, and it rides itself. There's a gyroscopic system keeping the bike upright (even when stationary) and the electric motor powers both wheels. Charging the batteries would be done wirelessly, and you could even buy and sell electricity between similar vehicles within reach. The vehicle is intended for both personal and professional use, so there could even be Cyclotron taxis in the future.
It all looks quite futuristic, but the different technologies behind the concept have been tested in different products, so maybe it's not such a long shot? It'll be interesting to see how this story develops, but in the meantime we'll carry on riding our bikes ourselves.