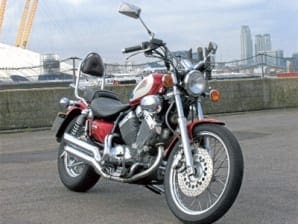 Bob Pickett reports on Yamaha's hugely successful mid-size cruiser.
Perhaps the greatest tribute to a bike is that it remains in production alongside the bike that was meant to be its replacement. This is the story of the XV535 Virago; the rest of the range was scrapped and replaced by the unfortunately named 'Dragstar' range (cross-dressers, cartoon characters, nothing escaped Yamaha's search for the most idiotic name in the 1980s), but the 535 remained in production until ever-tighter emissions regulations finally killed off its air-cooled mill in 2004.
We bought our 1998 example in 2005, from Bikeworld in Southend. The cruiser scene is pretty strong down there, so you find some well maintained machinery. And this was almost pristine. Despite being seven years old, it had less than 4000 miles on the clock! At least part of that time had been spent restricted (the washers came in the dealer pack), so the engine hadn't exactly been thrashed. A quick spin round the block confirmed this was a bargain at £2000. Normally I'd be looking for an angle to reduce the price, but as I pulled in I was told "We can't reduce the price" and I had absolutely no argument whatsoever. Since then, we've slightly more than doubled the mileage – mainly by Laura (my wife), but I get to take it out for regular 'battery charging' runs. So what is it like to ride?
The Virago is perfect for the smaller rider. Laura is exactly 5ft 1⁄2in tall, so she needs a bike that doesn't leave her on tiptoes all the time. Add to this she spent her two year 33bhp purgatory on the 250 Virago and this seemed like a logical progression. The XV535 has a mere 28.3in saddle height, but we still had the suspension adjusted to the lowest setting. In addition, we had the seat shaved to take a little more height off.
Sitting on the XV535, the timeline of the bike is evident. The Virago was developed after Japan abandoned the experiment of 'lets take a good bike and ruin it by adding stupid bars' but before they took to aping Harley-Davidson designs. So the riding position is upright, with the footpegs still quite forward set, but more central than the 'way forward, wind up your trouser legs' placement that is the norm today. The cow-horn bars are also narrower than modern designs – riders of non-cruising machines like the ER-6n or original Fazer would quickly feel at home.
The 535cc air-cooled V-twin is a delight and also gives an indication of the model's age. It pulls cleanly from precious little revs, but seems to be in a higher state of tune than modern cruisers, feeling perky and keen to get on with the job. Moving up to the top of the rev range is not a comfortable experience – at around 85 in top gear, I could feel my right foot being vibrated off the peg!
With a spot of work it is possible to top the ton, but personally I find putting it in top, sitting back and relaxing at 65-70mph makes for an enjoyable experience. The XV535 was built with the US in mind, so 55 in top gear is silky smooth and it could glide along all day at that pace.
The gearbox likes precision, rewarding you with a pleasing 'snick' as each gear slips into place. Allied with a typically light Yamaha clutch, gear changing is a pleasant experience. That said it does have a tall second gear, which, if I haven't ridden it for a while sees me selecting neutral accidentally before I get back in the groove. But once used to it, it is a smooth experience.
When you do need to stop, the single front disc isn't bad, but this is a bike that really does appreciate using the rear drum to provide that little bit extra. Applying the rear also makes for a much more stable experience.
It is narrow, making it a good choice for the commuter run. It will squeeze through gaps that a lot of bikes would have you in two minds over and feels poised at slower speeds. When filtering it can be left in second quite happily, allowing you to concentrate on the road ahead, but that light clutch makes town work easy on the wrists.
The front feels a little light, making the handling perhaps a little less accurate than it could be (I tend to put my weight more forwards than on most cruisers to compensate), but the trade-off is that it is easier to tip in, but will hold its line well when leant over. Like all cruisers, ground clearance isn't fantastic, but when buying a bike like this, you expect this to be the case.
The XV535 is powered by shaft-drive. I've heard complaints about older shafties, but can't really see the fuss. In higher gears there is a small delay between opening the throttle and response from the rear, but nothing to worry about and the general ride quality is smooth enough, so perhaps Yamaha got this right.
Tank range on the 1997/1998 model we own is about 100 miles to reserve. Shame the same can't be said for the earlier ones. Early models featured a 'tank' that was nothing more than a glass fibre replica, with fuel held in a tiny 'real' tank tucked away under the seat. This returned 80 miles (or often much less). Thankfully Yamaha replaced the front dummy with a 'header tank' on later models, increasing the capacity and range considerably.
The mirrors are placed perfectly, giving total clearance of the rider's shoulders and providing a great view behind. They will blur if revving the bike hard, but most of the time you'll be riding in the midrange. And the single clock is nice and clear.
Last word on practicality; the Virago has the most intelligently placed reserve switch, on the right handlebar, just beneath the starter button. Just reach across (I couldn't quite stretch my right thumb to it) and flick onto reserve with a minimum of effort.
Despite coming with a rear seat and sissy bar, this is not a good pillion bike. The suspension doesn't respond well to the additional weight, grounding out easily. That said, the sissy bar has a rack attached, so can be pressed into service for a spot of touring (unless you are one of those people that pack everything, including the kitchen sink).
The chrome does need looking after. Sadly, one of Laura's friends lives in a town where the local authorities are over zealous with the road salt. This has done some damage to the chrome on the engine casing and the downpipe is looking speckled. But otherwise the finish is holding up well. It gets washed down in a solution of one cap of MER, diluted into a bucket of warm water and this seems to keep it looking good. We also give it a (not as often as we should) session with the chrome cleaner to bring it back to a really glossy shine.
Despite being 12 years old now, it is still performing well. At one point the clutch cable went from being fine to badly stretched very quickly. The gearbox got some crud in it at one stage, meaning we could only select first and second, which required stripping and cleaning by the dealer. And the battery doesn't like being left without use for too long. When we first bought the bike, it had to go back to the dealers to get the battery changed as it wasn't holding charge, and now we find if it isn't used for a couple of weeks, it wants a session on the Optimate to bring it back to sufficient oomph for the electric starter.
Verdict: It is a fun bike to ride, the more upright riding position makes it an easy bike to adapt to and the responsive engine enjoys work, as long as you stay away from that top end. OK, it isn't a Harley, but the fact that this bike comes from an era when Japanese cruiser design still reflected their own ideas rather than trying to clone Milwaukee's finest gives it a personality of its own.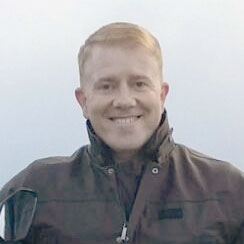 Latest posts by Tony Carter
(see all)
Does this get you revved up? Tell us why...
---
---
Subscribe to MoreBikes Newspaper
Get MoreBikes delivered through your letterbox every month. 12 issues for £15. Click here for more information.
---
Get MoreBikes.co.uk Updates
Enter your e-mail address below and you will receive biking news straight into your inbox...



You can unsubscribe at any time.
---