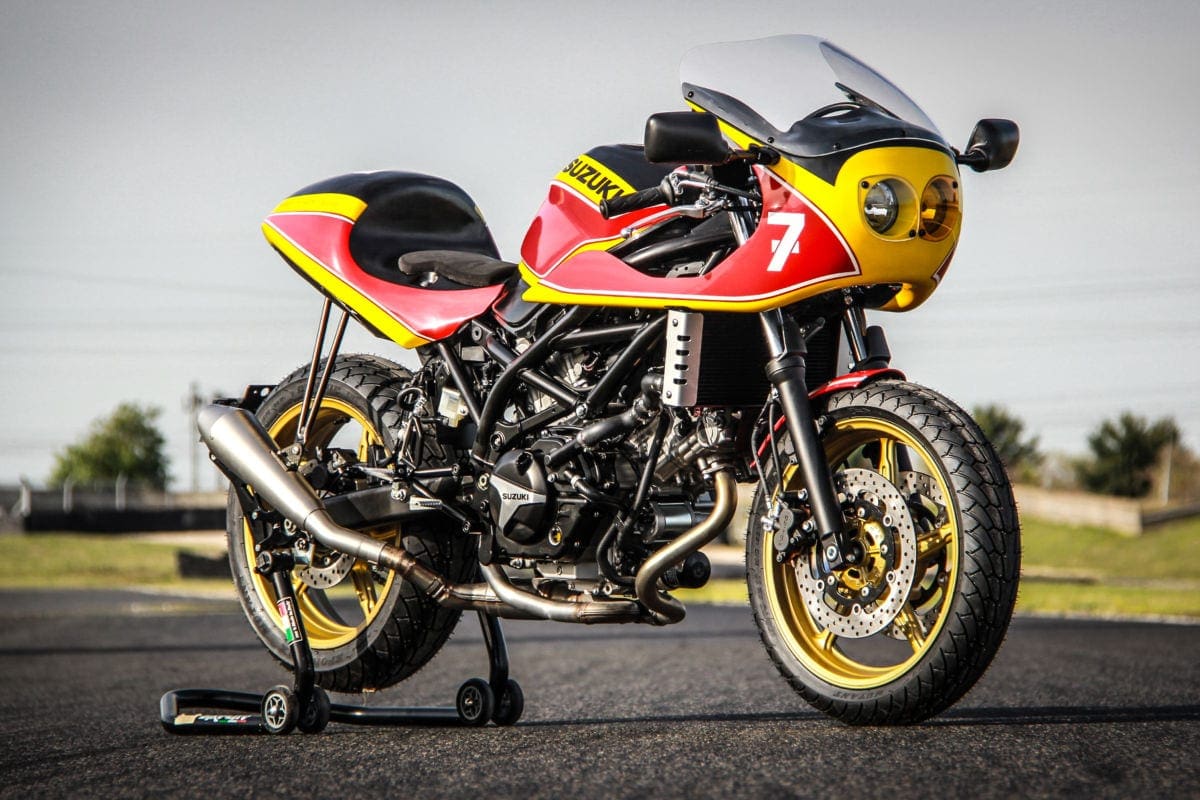 Suzuki France has launched a cool dealer competition to promote the new SV650: The idea is that the dealership network designs and builds café racers and scramblers using the new bike as a starting point to bring a bit of variety to the Suzuki looks.
The SV650 has proved surprisingly versatile, and we particularly like the look of the Barry Sheene tribute bike from Espace Moto 95.
It features a silencer from LeoVince, and SW Motech radiator caps, chain protector and front fender. Painting has been done by Crazy Racer, and the stickers are from Optimark. We love the racer looks, the dolphin fairing and the twin headlights – would love to have a go on this one!
Here are all the photos: