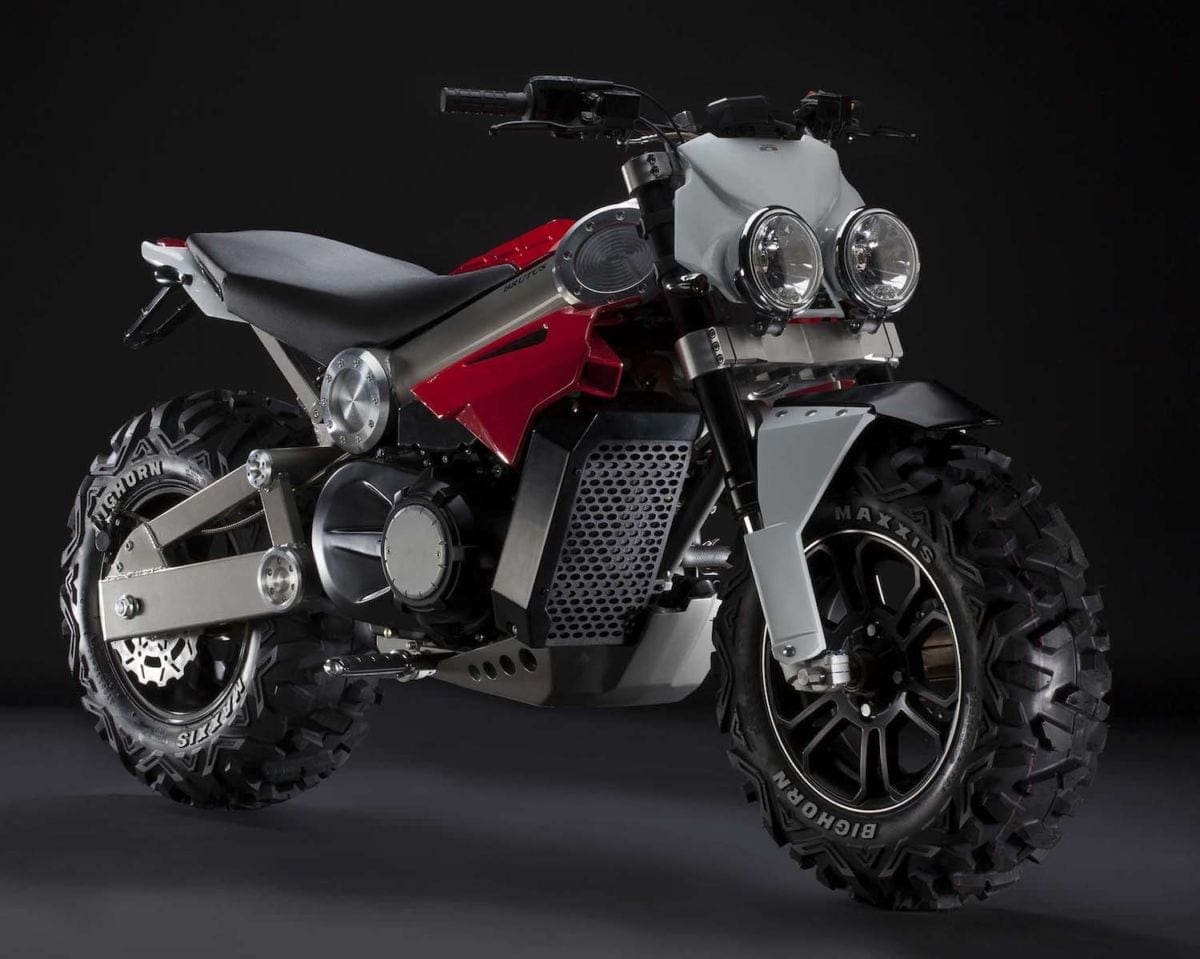 You may recognise this bike from a few years back when it was revealed at the EICMA show in Milan as a concept bike by Carterham Bikes.
Back then the bike was called Brutus, but now it has appeared again, under a new (and let's be honest, a bit dull) name, the SUV 750.
The bike is now part of the Moto Parilla brand, but there's a slight catch if you want one for yourself: you have to help fund the production. The Italian company is about to launch a Kickstarter campaign to get the funds to turn the concept bike into a production model, and a cool $5,500 will get you in on the project.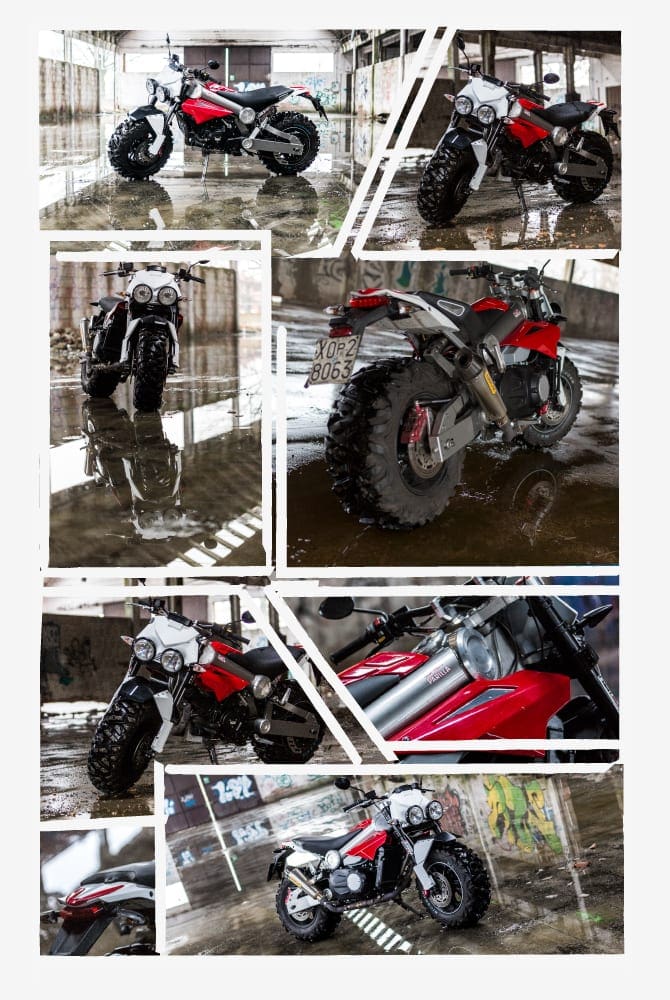 The bike certainly looks different, with its huge tyres, single-cylinder 750cc engine pumping out 45bhp, and the chunky tubular frame holding everything together.
Parilla has released this video, where despite the hefty size of the SUV 750, it looks like a fun ride:
The concept might sound a bit outlandish, but it's not a million miles from the Honda X-ADV bike that was recently confirmed as a production bike by the Japanese manufacturer. For one thing, the SUV 750 boasts CVT automatic transmission, while the X-ADV utilises Honda's DCT automatic transmission. Both bikes aim to bridge the divide between on and off road riding, and it will be interesting to see where Parilla manage to get with their crowdfunding project.