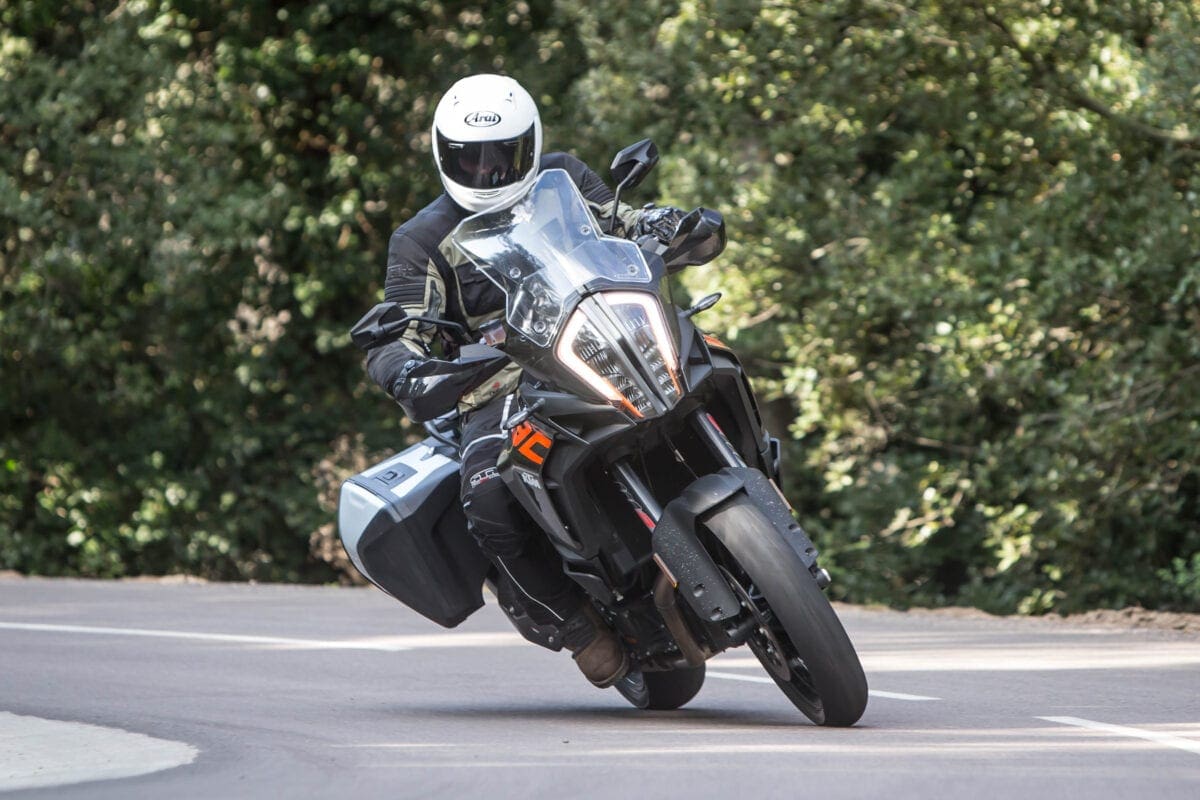 The 1290 Super Adventure S is a hybrid. KTM has taken the more compact form of the 1190 Adventure, filled it with the 1290's, 1301cc 158bhp motor, and reduced the tank size from 30 to 23 litres. And then it dropped the 1190 from the range.
The rethink makes sense – the £10,999 1050 was considered (incorrectly) by some buyers to be underpowered at 94bhp. The 1190, at 148bhp and £12,999 with electronic suspension and cornering ABS represented better value to many, while the 1290 Super Adventure, making 158bhp and costing £15,999 was the top of the line, big-mile machine. There was little space between the bikes on paper, and bringing the 1090 up to 123bhp made it an even more narrow margin. Plus the 1190's engine was based on a different platform, so using a more modular design helps save some money.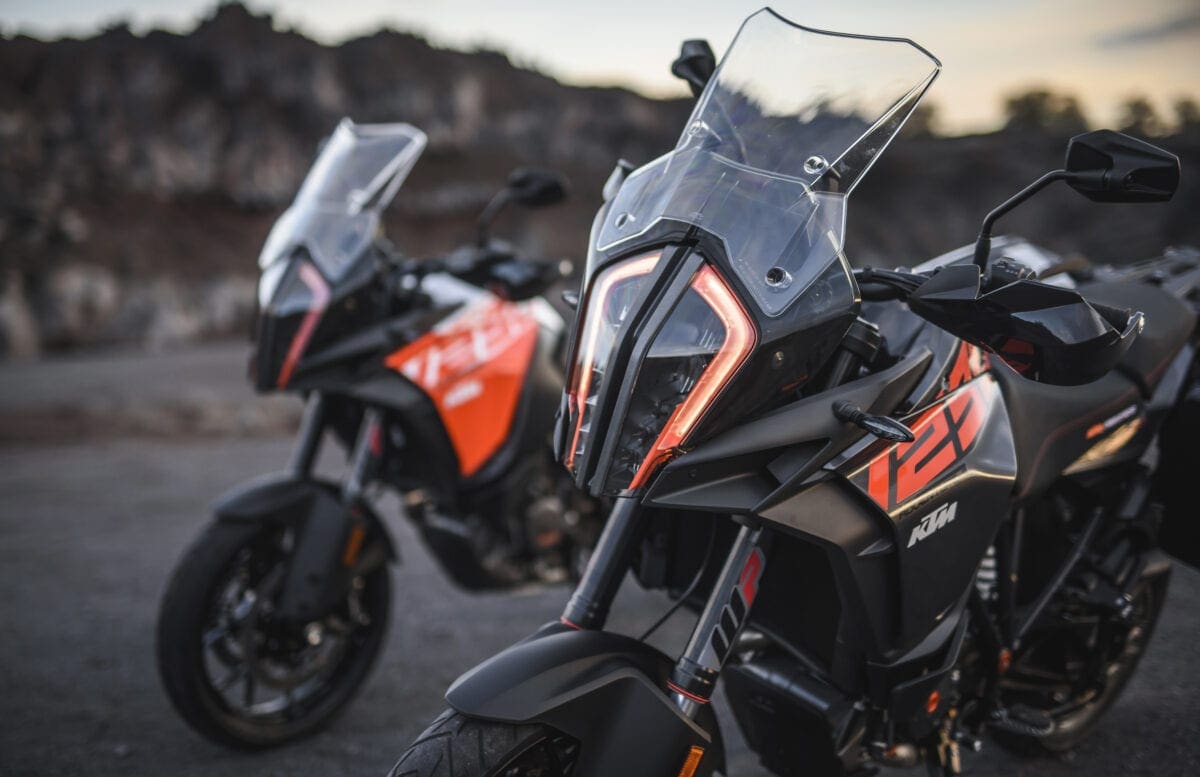 The 1290 Super Adventure S costs £14,299 – pricing it between the two bikes it's evolved from, and making a much clearer choice between the two adventurers now in the range. Oh, and unlike the previous Super Adventure, it has cast instead of spoked wheels. "We think that this is the bike for a rider who spends most of their time on the street," said head of product marketing Adriaan Sinke.  "But they might end up in a country where the roads aren't very good, or they need to spend half a day on the dirt… it's no problem with this bike.
"We're thinking where the new 1290 Super Adventure S fits in the market. There are a lot of bikes that are tall, have wide bars, and have cast wheels. But they all have 17" wheels, with relatively limited ground clearance, and are really 100% street bikes. We've decided to keep this bike off-road capable. Obviously you can't ride it as hard off road as a Super Adventure R [the spoked wheel version], but it's still a KTM Adventure – if the road stops you can keep going.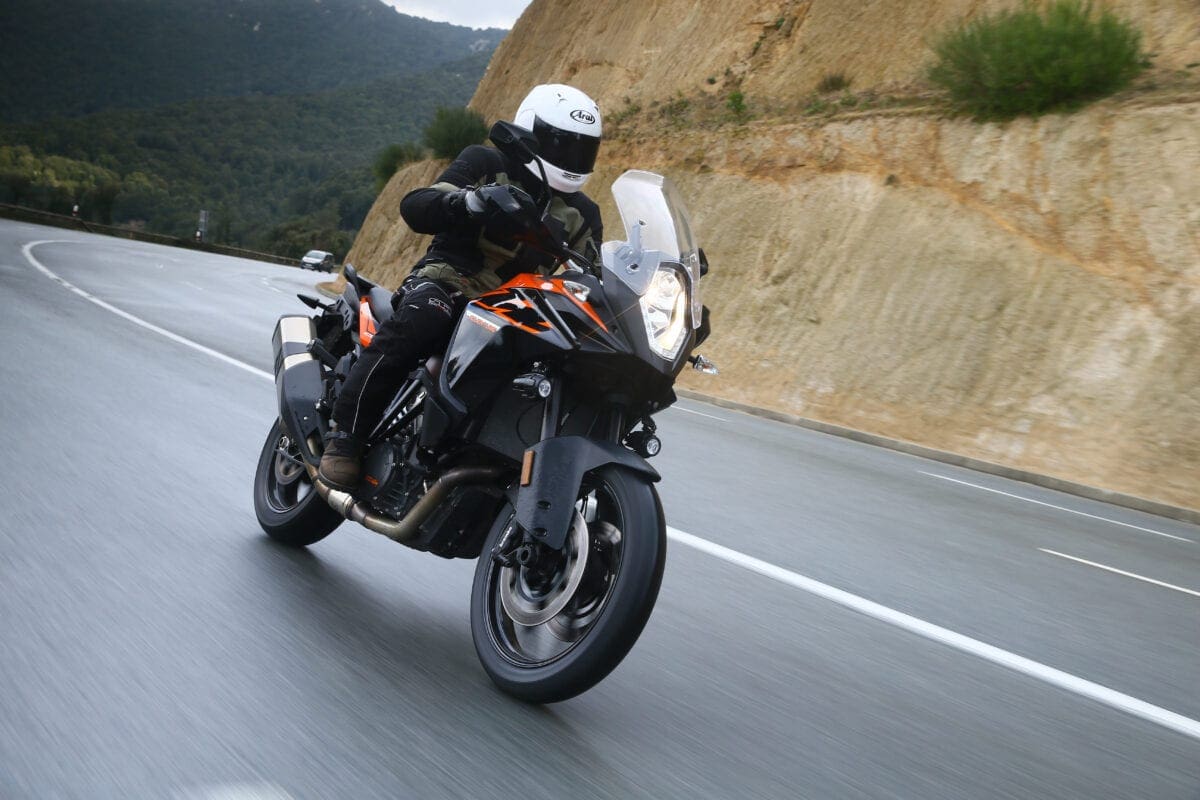 All the technology
Using the same Inertial Measurement Unit (IMU) as the precious models, the 2017 1290 Super Adventure S uses lean angle data to control the cornering ABS (standard ABS doesn't work as a bike leans over due to the change in the tyres' rolling radius), semi-active suspension, traction control, cornering headlights and the optional Motor Slip Regulation (MSR).