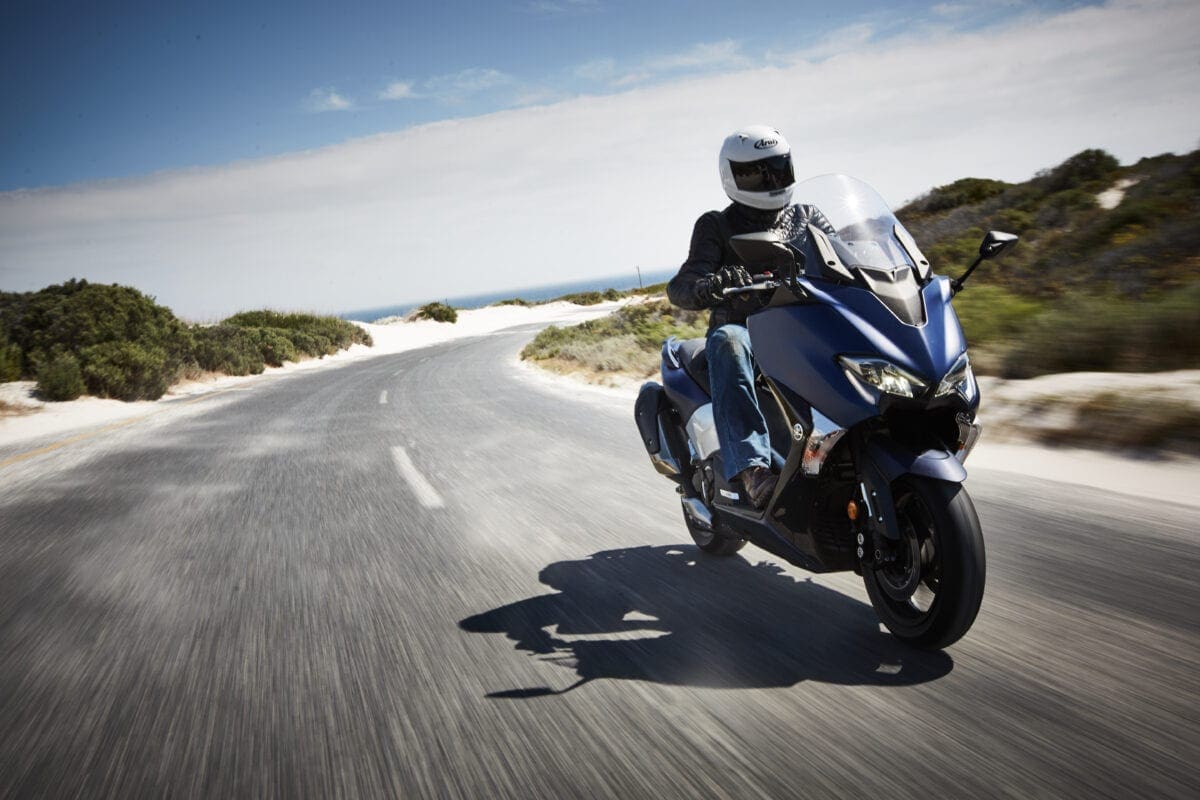 Out of maybe twenty motorcyclists coming the other way, only two returned my waves. Why should they? Yamaha's TMAX DX isn't a 'proper' bike – it's an automatic… pah; what soft biker is going to want that? And it's got enough space under the seat for up to one full-face and one open-face lid. Or your shopping. Such practicalities aren't for the real riders of this world.
Is anybody else seeing the irony of one of those unfriendly bunch being on a DCT Africa Twin with full luggage?
In 2013, European motorcycle and scooter sales hit rock bottom, with 769,557 motorcycles and scooters sold. 43.25% of those were scooters.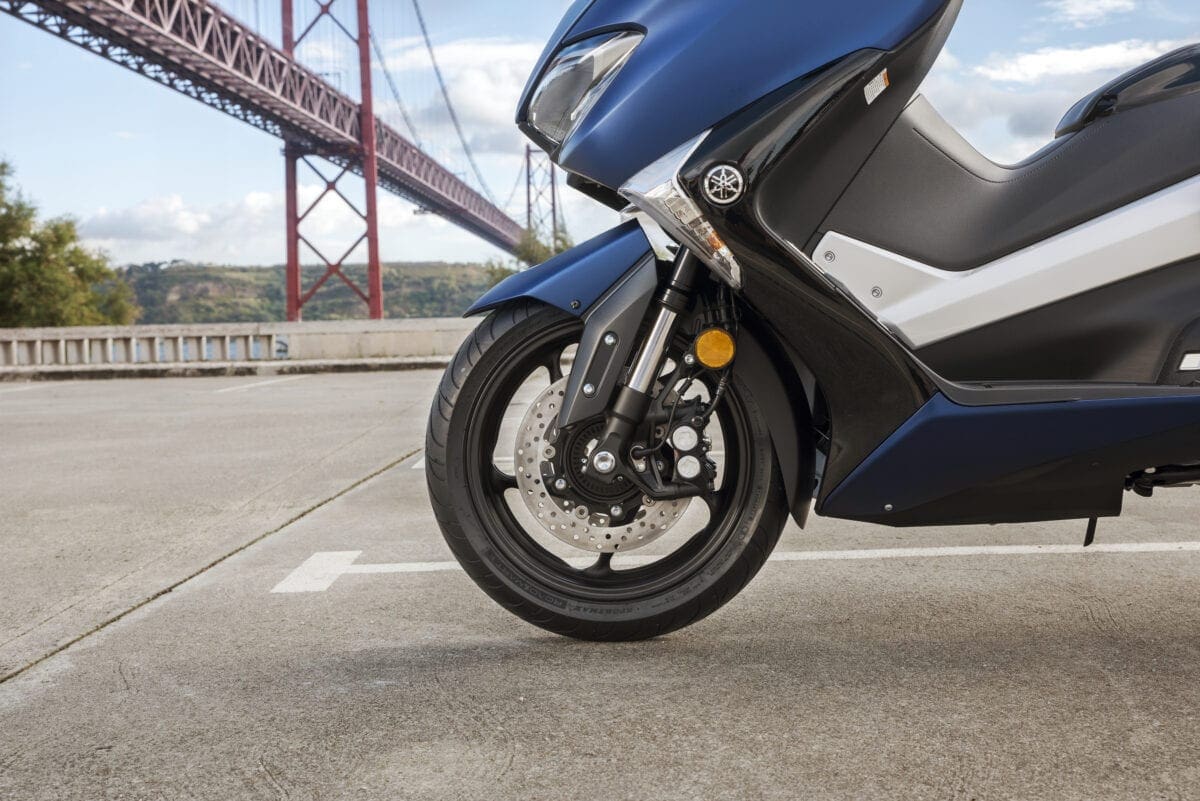 We're now seeing the fourth consecutive year of growth – in 2016, 611,688 motorcycles and 413,424 scooters were sold, with Yamaha's market share increasing above the rate of growth. While sales of motorcycles increased more rapidly than those of scooters (thanks in a great part to Yamaha and its MT series), scooters still accounted for 40.30% of European sales. Around 15% of those scoots were above 300cc, and with almost 250,000 sold since its launch in 2001, roughly a quarter of those are TMAXs. It's Europe's best-selling maxi-scotter, with 67% of all TMAX registrations in Italy, Spain and France. And by 2015, 41% of all sales went to owners of the previous model… these things have a loyal following.
Typical buyers are men aged between 35 and 54 – they're experienced riders, usually coming from motorcycles or other maxi-scoots, and wanting a machine for commuting and for weekend rides.
In the mid 1990s, Yamaha launched the Majesty 250 – a scooter styled to be more like a motorcycle. In time, the company realised that 'proper' motorcyclists were starting to consider this as a worthy alternative, so launched the TMAX, fitting a horizontal parallel twin engine into a motorcycle-inspired chassis with a separate swingarm (unlike the machines that had the rear wheel hanging directly from the motor). Weight distribution was improved, reducing the light feeling of some scoot's front-ends, while a tubular steel frame and 41mm forks gave impressive road-holding.