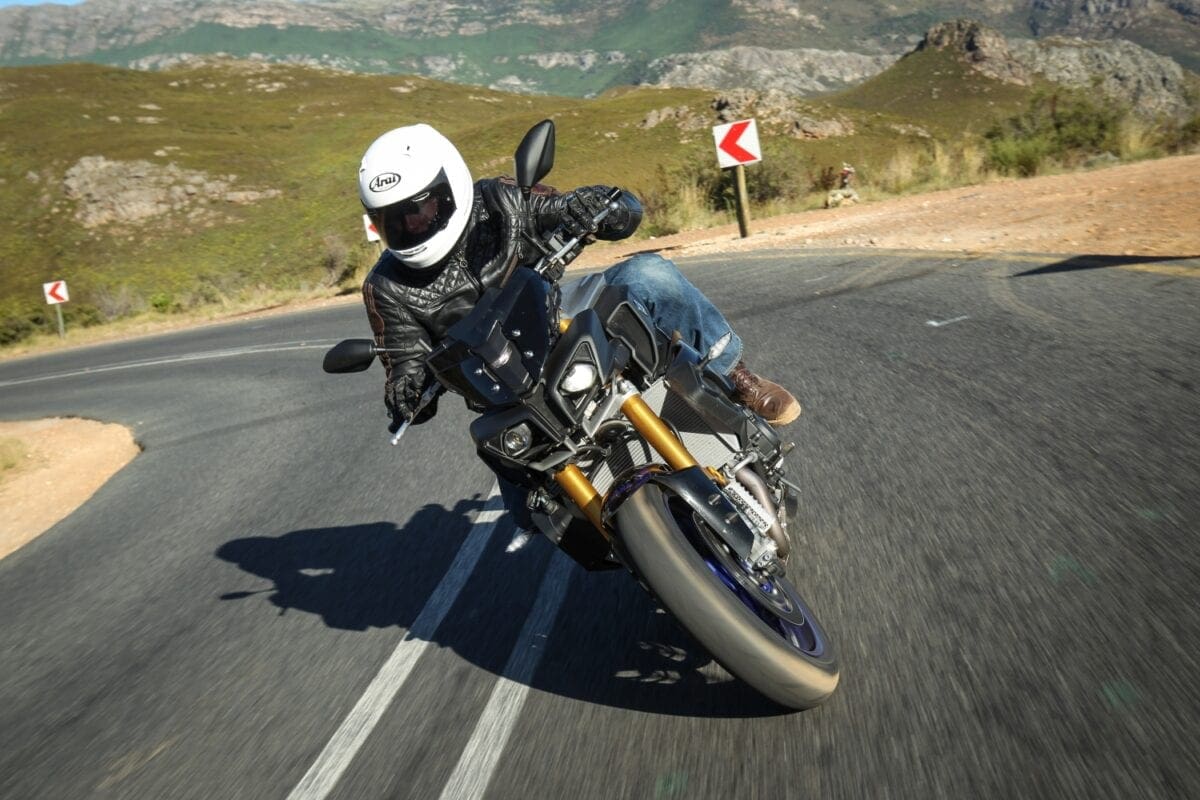 Yamaha's MT-10 is a stunning machine. Launched last year, the company was keen to stress that it wasn't 'just' an R1 with wide bars, though given the fact that it uses the hyper-sports bike's frame, swingarm, suspension and headlights, not to mention many of the crossplane crank motor's main parts, you'd be forgiven for thinking that the motorcycle's huge success has been down to it being just that.
And what a success it's been – in June and July of 2016, the MT-10 was the UK's biggest selling powered two-wheeler, of any capacity. In August it was the biggest selling over 125cc, and in September it had sold out.
Now, as stock starts to become available again, the MT-10 gets a quickshifter (for clutchless upshifts) and a new engine map for 'enhanced throttle response'. That helps soften the blow of the increase in price to £10,799 (it was £9999 this time last year), but the standard bike, which makes 158bhp @ 11,500rpm and 82lb-ft @ 9000rpm, now gains two siblings, the MT-10 Tourer edition at £11,649 and the MT-10 SP at £13,399.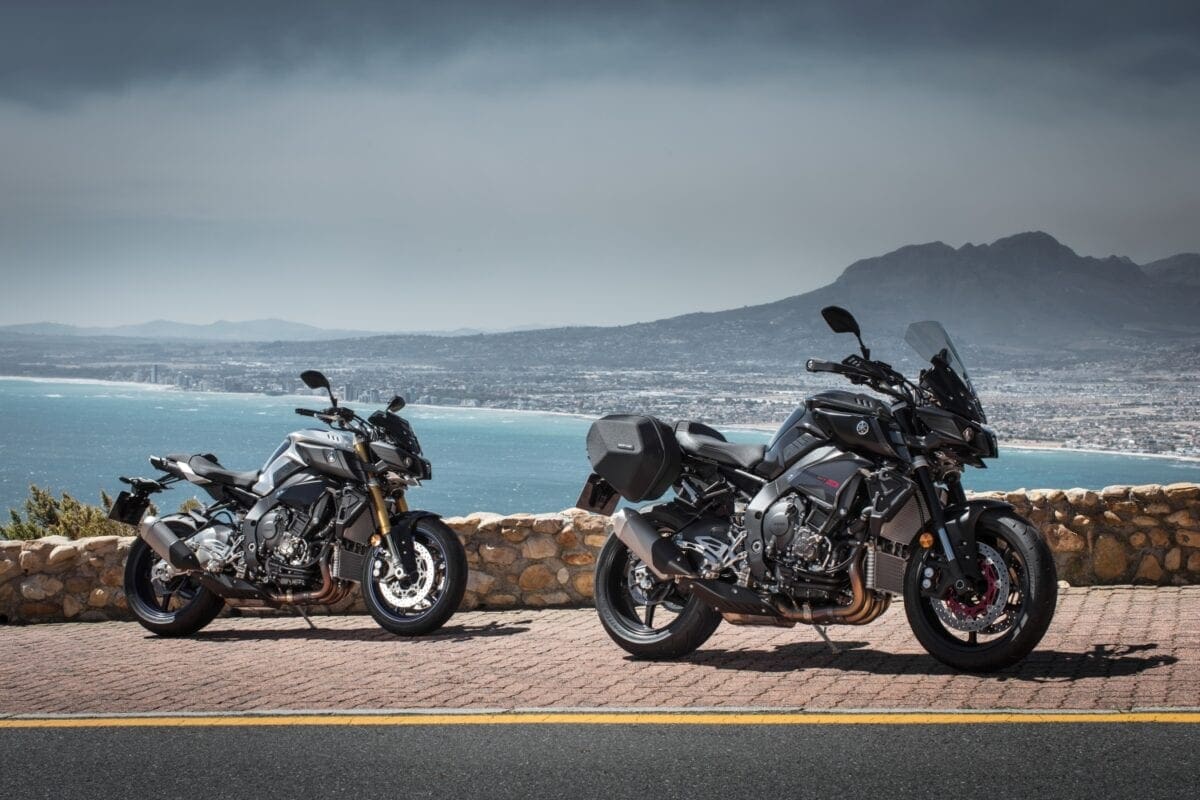 All three models use the same motor, which unlike the R1 that makes 197bhp @ 13,500rpm and 83lb-ft @ 11,500rpm, has single injector throttle bodies, a revised cylinder head, cams, pistons and valves, as well as steel con-rods to replace titanium, and a 40% heavier crank. It's all about low-to-midrange delivery in the naked machine, which is also helped by a larger air-box and a revised exhaust system. The gearbox ratios are the same as the R1, but the rear sprocket is two teeth larger, at 43, for sharper acceleration. And easier wheelies if you're interested, thanks in part to the shorter wheelbase… even with the traction control turned on. All three MT's share the same excellent semi-monobloc calipers, despite different plugs in the bodies.