MoreBikes Quick Spins are brought to you by Classic Motorcyce Mechanics Magazine – the BEST magazine for great bikes from the 1970s, 80s and 90s. Click on the link to get the CMM world on your screen.
When it comes to bikes, few tales are more heartening than the revival of the Triumph brand. An opportunity to sample one of the bikes that aided the triumphant rebirth of the famous Brit brand was one I couldn't overlook.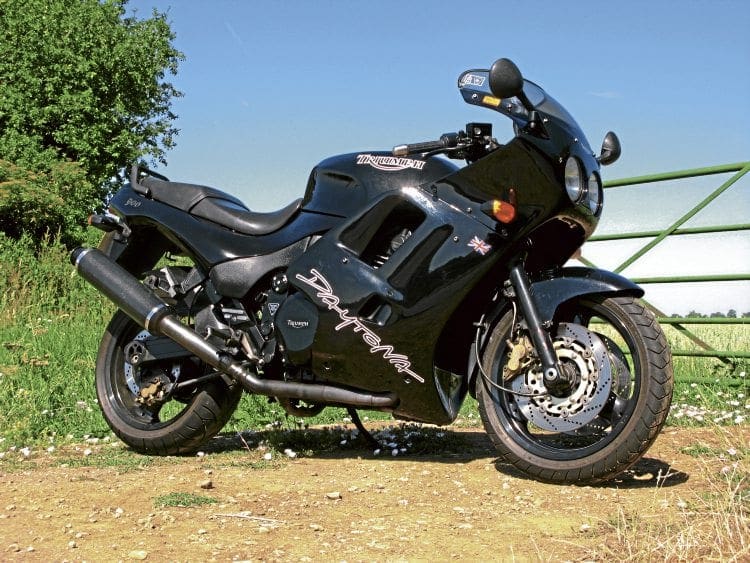 Actually the ride on a much-acclaimed 1995 Daytona 900 was more of a demand really. Owner Ian Wilson knew when I barked at him excitedly and with more than a hint of pressure, 'gizza go on that man!', he was advised to give me the key. After all, I'm a mate, and mates have to be kept happy right?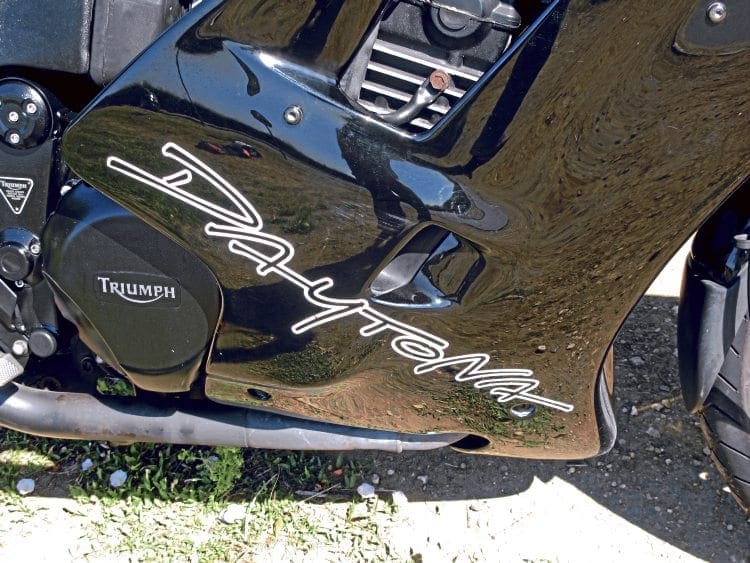 To be honest, I was slightly more diplomatic that that. But when I caught sight of the black beauty parked up and looking slightly unloved in the corner of his workshop, nostalgia took charge. Desire to have a go on the triple became more of a need.
I well remember being wowed by the first sight of the Hinckley-built bikes on the front covers of bike mags back in 1991. When further inspired by the test rides all being super positive, it didn't take long before I felt I had to have one. I plumped for a Trophy 1200 in the end and enjoyed many hours on it – several days each week in fact. Workings days that is. Eight years of London dispatching had me tired and weary of riding the sheds (CX500s in the main) I'd used so far. The idea of converting to a nicer seat on which to toil seemed like a much better plan. In the end it wasn't, but that's another story.
Three years after that 1992 purchase, I took up the pen to scribble about b