MoreBikes Quick Spins are brought to you by Classic Motorcycle Mechanics Magazine – the BEST magazine for great bikes from the 1970s, 80s and 90s. Click on the link to get the CMM world on your screen.
Not every bike can be a winner, Kawasaki's mid-Eighties GPz-750 was one such near-miss. Though well worthy of compliment, rivals' superiority relegated it to runner-up status.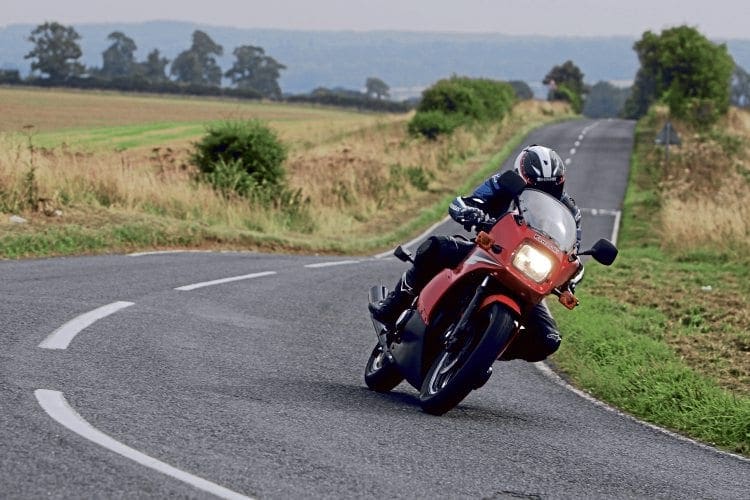 That silver medal placing is something I remember well back then. I'd overlooked it to own its bigger, more glamorous headlining brother, the GPz1100.
Once more commendable tackle like the GPZ900R, FZ750 and GSX-R 750 came along the lower ranking of this GPz was further underlined.
Bearing this in mind, not to mention the reality of bike development having marched on massively since the days of Live Aid, Freddie Spencer and Boris Becker, I can't say I was too fired up by the chance to sample the Kawasaki. Curious maybe. Mildly keen, possibly. Enthused, hardly. If it wasn't rated too highly nigh-on 30 years ago, it would be now would it?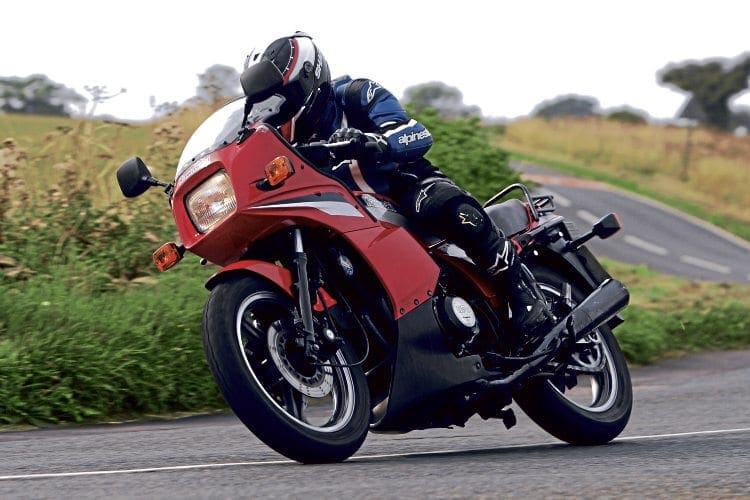 Still, there are worse things to do than ride bikes for a living so I got on with the job. Then the subject of work crossed my mind. When the GPz was around, I used to pay my rent by delivering parcels round London on a CX500. Knowing that judging stuff like the Kawasaki was the way I settle today's bills then made the idea a lot more appealing.
The 750 reminded me of those darker dispatch days a bit, with its slightly 'used and abused' look. Battle scars on it black-finished engine, a cracked side panel and a fair few rusty nuts and bolts gave the appearance of a bike that's seen a bit of action. Maybe, like me, it'd helped to deliver the odd document or two during its time.