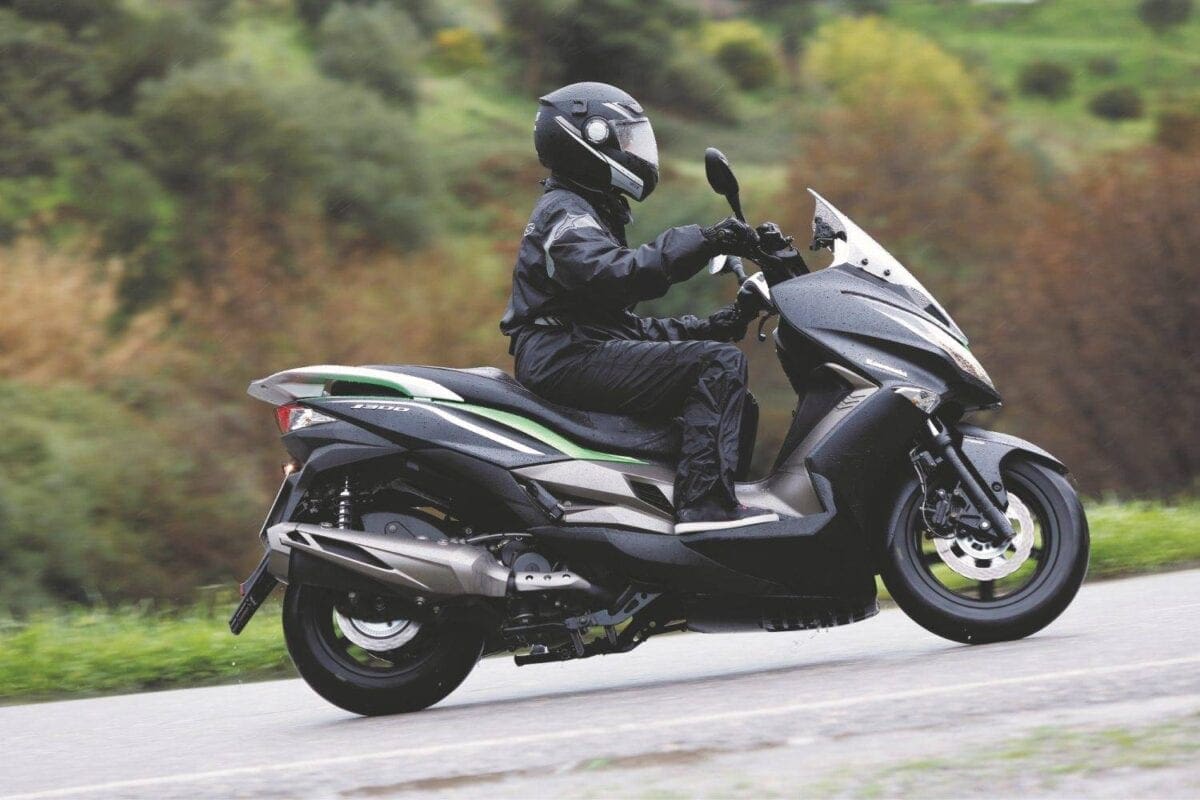 £4049 | 299cc |4-stroke Single |liquid-cooled |27.2bhp |21.2lb-ft
With its angular lines and fierce headlight design, this is clearly a Kawasaki. However, unlike the other machines in the range, the J300 is the company's first ever scooter for the European market.
At the 43rd Tokyo Motorshow in 2013, Kawasaki unveiled their innovative and futuristic 'J concept': an imgainiative look into the future, with a strong focus on the environment, personal transport and vehicle efficiency . The J300 is the first step into this long-term vision.
Tell me about the engine
Kawasaki buddied up with Taiwanese manufacturer, KYMCO, to work on the engine and basis of the J300, applying their own variations throughout. The 299cc liquid-cooled motor gives smooth acceleration, thanks to the Continuously Variable Transmission (CVT), while the power delivery is strong, with no sign of struggling, even up steep gradients.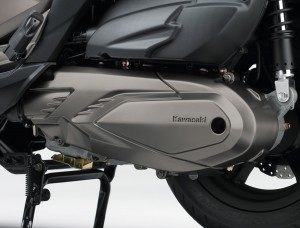 Peak power from the machine is 27.2bhp, which is great for nipping in and out of inner-city traffic, and there's enough left when you roll open the throttle to overtake in the countryside. Kawasaki wanted the J300 to be economical, but they also wanted it to be fun to ride…. Even cruising along the motorway i a joy, with the scooter remaining strong at 70mph, with more to offer if you want it.