BENELLI BACK WITH A BANG WITH ITS ALL NEW A2 LICENCE ADVENTURE ORIENTED TRK 502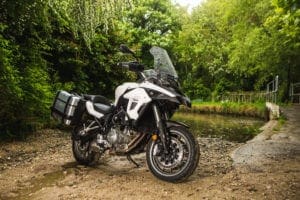 Adventure tourers are everywhere; they've topped the sales charts in the UK for years – and why wouldn't they? They're capable of carrying you on every kind of journey, no matter the obstacle or terrain ahead.
If you've got a full licence, there's a raft of large engine ADV machines out there too choose from – but below 650cc, the options have historically been a little thin on the ground. Up until now, the only true middleweight tourer was Honda's CB500X – but over the last 12 months an onslaught of new small-to-medium engine capacity tourers have emerged. One of this new breed of affordable, learner friendly adventure tourers is the Benelli TRK 502.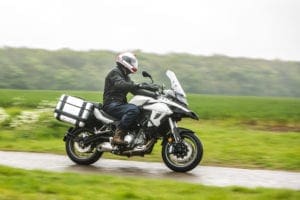 On first impressions, it becomes quite clear that the TRK 502 has been created for one job – and that's touring. It looks to combine the go-anywhere capabilities of an adventure motorcycle along with the usability of a middleweight – and although the TRK 502 might look like an aggressive adventure tourer, its modest 500cc powertrain should make it learner-friendly and easy-to-live-with.
The TRK 502 comes packed with features you would expect to see on a larger adventure touring motorcycle. There are hand guards, a rear tyre hugger, tall suspension travel, minimalistic bodywork, blacked-out spoke wheels, knobbly dual sport tyres and a raised exhaust pipe too. The 'beaky' front fairing integrates a twin headlamp setup and has been aerodynamically shaped to improve wind flow around the bike.
The TRK502 is the first in Benelli's new range of middleweight machines using the same 499cc, liquid-cooled, eight-valve parallel-twin engine