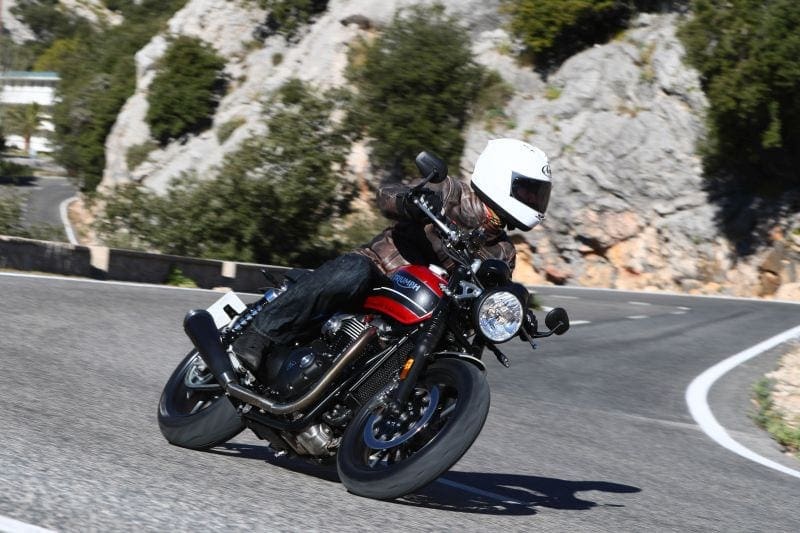 Words: Mikko Nieminen, Editor of Motorcycle Sport & Leisure magazine.
Triumph's modern classic range seems to know no boundaries. When I last checked there were 12 models in the line-up, but that was a few hours ago so there may be more now…
The latest model emerging from the factory is the Speed Twin, a thoroughly modern bike with ride modes, traction control, ABS, torque-assist clutch, LED lights and almost minimalistic looks (those Triumph engineers really are wizards when it comes to hiding all the modern gubbins).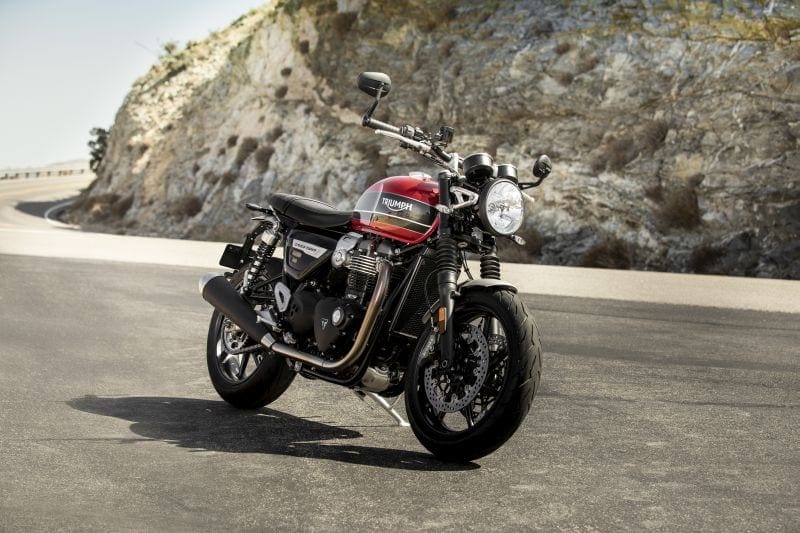 Whether you think this looks like a bike for trendy posers or real riders, one thing is clear: the Speed Twin is a looker, no question! The mudguards, detailing on side panels, throttle body covers, fuel cap and heel guards are all brushed aluminium. The seven-spoke aluminium wheels make the bike look light. Bar end mirrors add to the no frills looks, and they work surprisingly well. The bench seat looks the part too; stylish but still inviting.
The clocks have a traditional look with the speedo and tacho being analogue, with trips, fuel info, gear indicator and riding modes added as digital extras.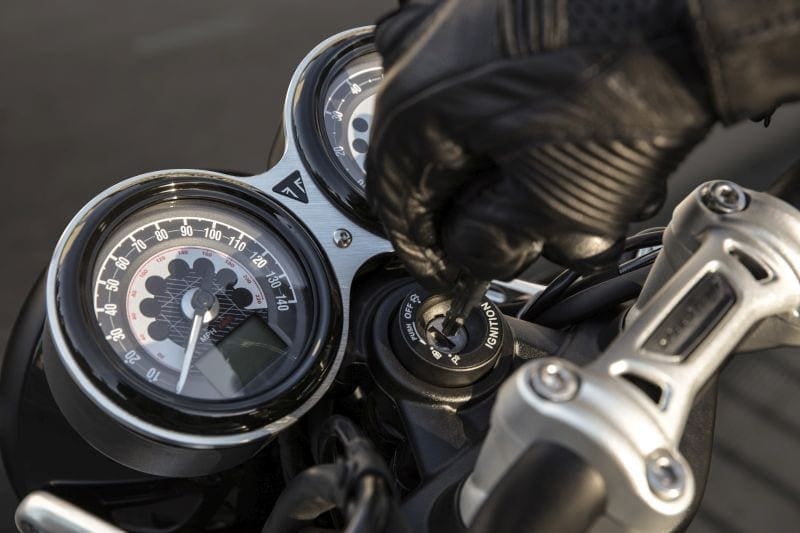 Developed from the Thruxton R, the Speed Twin frame has been equipped with an additional aluminium cradle and a modified subframe, giving the bike a more forward-leaning, aggressive look.
The 1200cc parallel-twin engine has also been lifted from the Thruxton R, then modified to reduce weight and inertia by adding a new magnesium cam cover, revised clutch assembly and new mass optimised engine covers.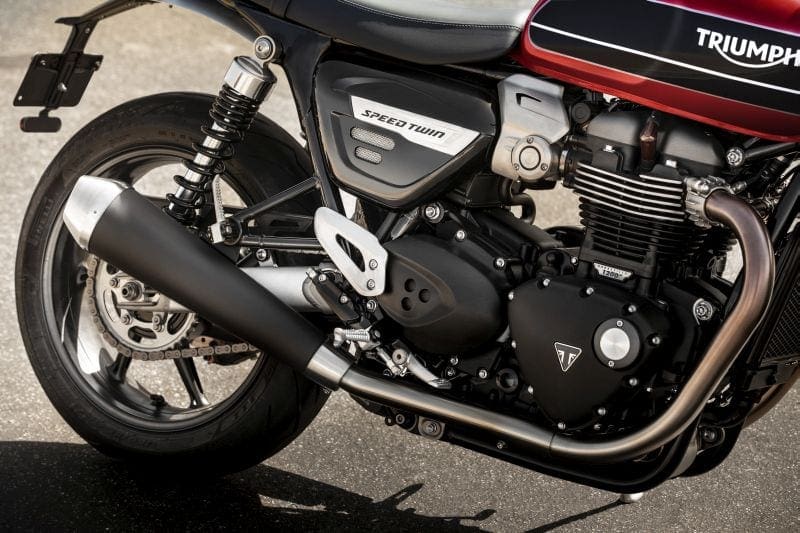 The power figures remain the same as in the Thruxton R. The Speed Twin makes 96bhp, which is 76% more than the original Street Twin, and 49% more than the 2018 Street Twin.
As tends to be the case with Triumph's modern classics, rather than power, the big star of the show is t