Smooth and super comfortable, BMW has sanded the edges and rounded the curves of it 400X and here's the result.
Under the skin the X and the GT have the same brilliant substructure, engine, suspension and brakes but as you're eyes are drawn to the angles and almost naked style of the X, the GT looks altogether better dressed. More Saville Row rather that Sports Direct. The edgy look of the X fits its intended environment perfectly. And the GT's the same, with its taller more purposeful screen to its wide headlight unit.
The next thing that makes this scooter different from its previous incarnation is the seat unit. A sculpted, sumptuous looking sofa style seat that begs the question, how many miles before that would become uncomfortable. The pillion gets spoilt just as much as the rider, given foot plates rather that pegs which have in the past made my feet sore on long pillion rides and long, large grab rails on either side.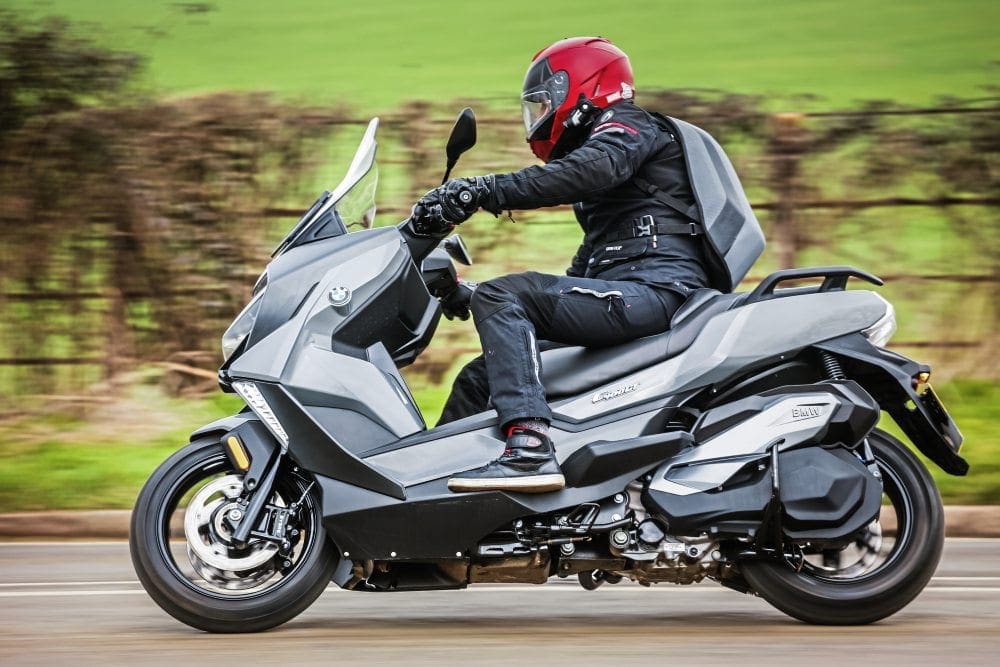 The ex-works optional full colour 6.5 inch TFT screen (fitted to this test scooter) comes courtesy of the 1200GS and paired with a multi controller and your smart phone gives you access to integrated connectivity, vehicle functions, and allows you to listen to music and use your phone without being distracted from what is happening on the road ahead and a super easy to follow sat-nav that shows you the way with large clear arrows.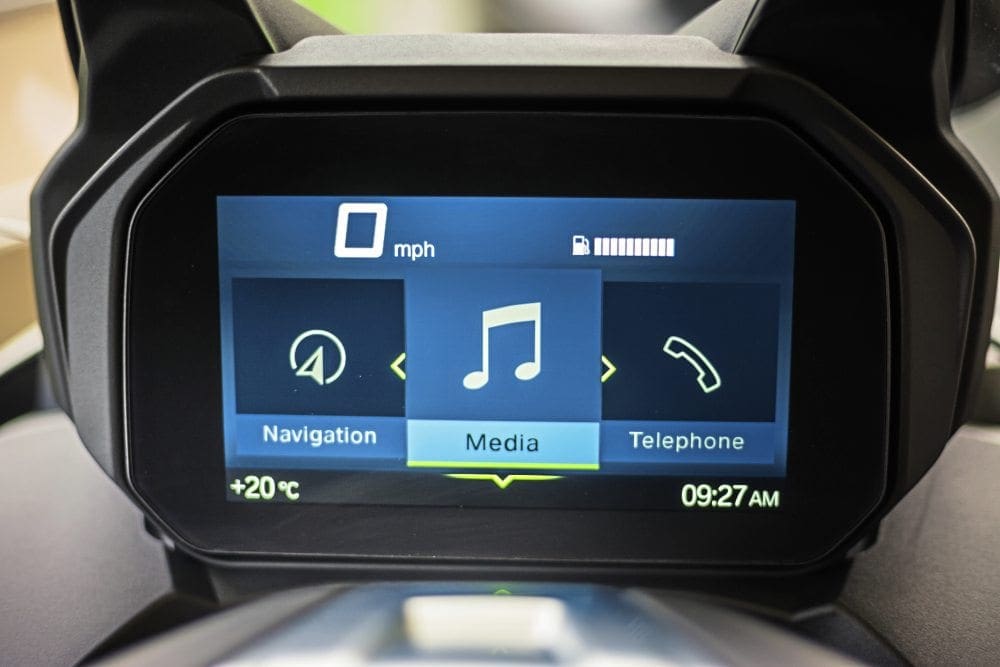 First impressions when sitting on the 400GT are that there is a lot of space and very little in the way of buttons and clutter. It's clean and smooth lines from the exterior styling have been carried over to the riders interface/instrument panel and position. You're sat very upright and initially I thought that this would lead to a lot of wind noise as the screen didn't look like it would deflect enough. Handlebars and levers are swept back just a little meaning that wrist comfort is not going to be an issue. The footplates are wide and with the swept up feet forward sections being long and starting closer to you than I have seen on some other mid-sized scooters, even shorter riders will benefit. With the wider shoulders of the GT this should add to weather protection, allowing the worst of any wind to whip around you.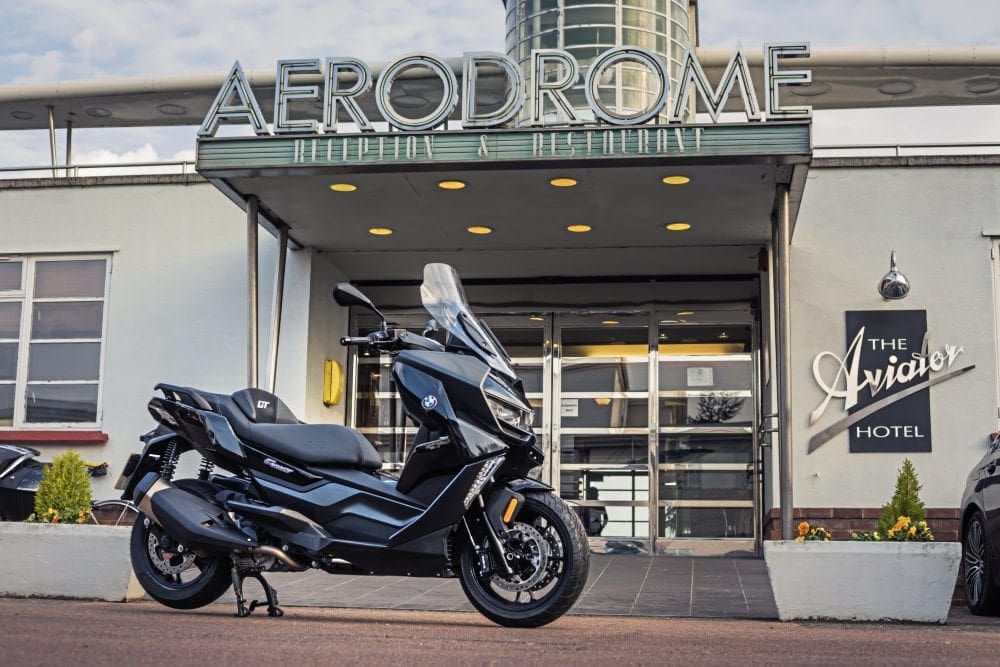 Keyless ignition as standard. Meaning that a simple press of the ignition button and then your away. So how does it ride? From the first few yards let alone miles it claims a place as one on the smoothest machines I have ever ridden. Its 350cc four valve motor combined with the CVT transmission (twist and go) it surprised me with how quickly it zipped away.