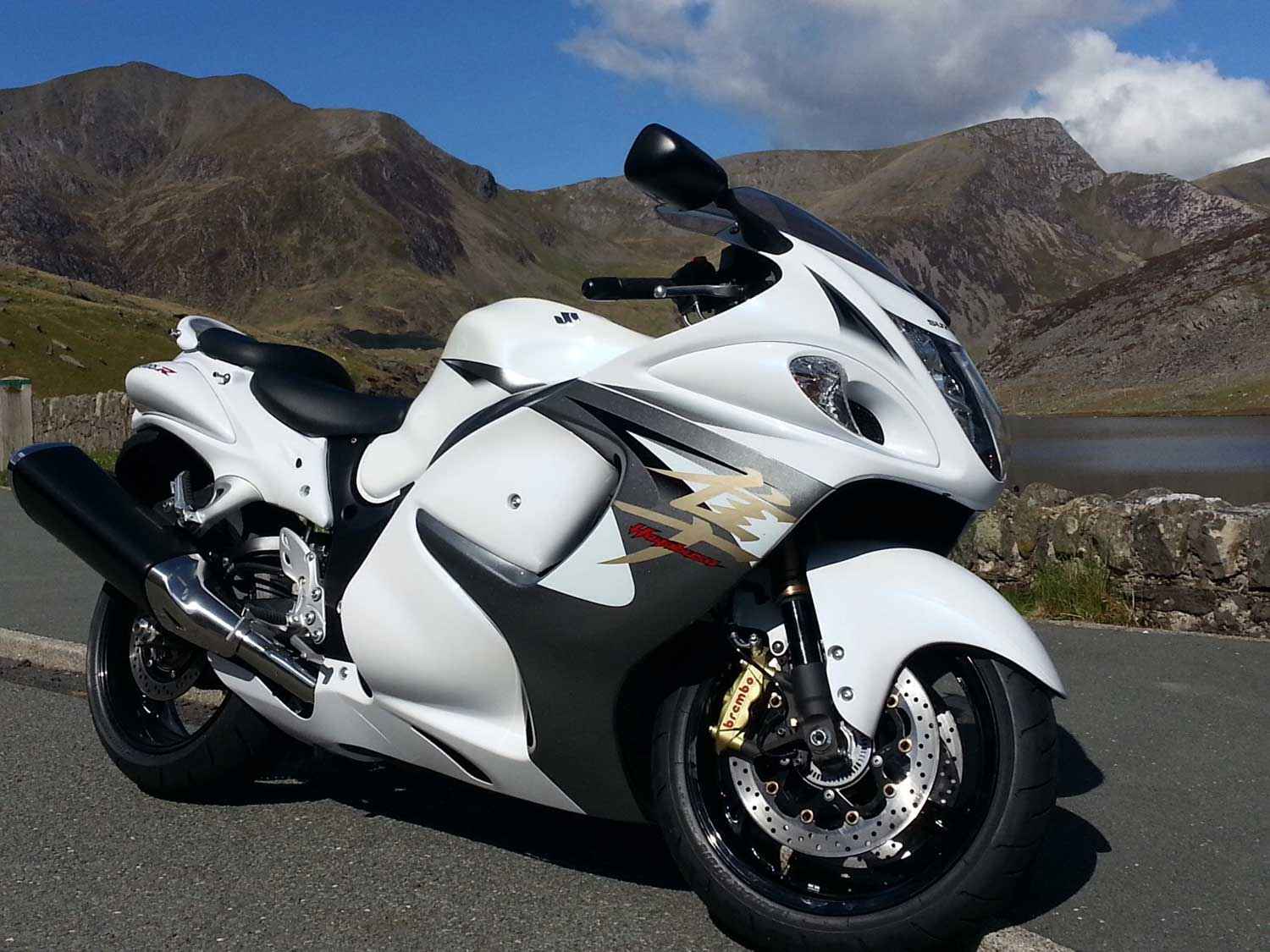 Name: Steve Leather From: Conwy Riding for: 30 years
Price paid for the bike: £10,400 in May 2013 from Bill Smiths Bangor
What type of riding do you do:  Two-up and single, mainly around Snowdonia's twisty mountain roads
Tell us about the engine: The Suzuki Hayabusa has a stunningly torquey engine, with acceleration in any gear at anything over 1000 rpm, regardless of whether being  ridden with or without pillion.
Astonishing acceleration when ridden 'enthusiastically' (on a private road, of course!). 
I've managed just a fraction under 190 mph at Woodbridge on a standard Busa, with end cans only. A few tweaks and a bit of luck will get it to the magic 200mph mark!
What's the chassis like? Silky smooth chassis with plenty of damping and rebound adjustment front and rear. For a large bike it's surprisingly  agile, as I mentioned earlier, I ride mainly on twisty/sweeping mountain roads which the Busa handles with ease.
What's it like to ride? Despite the Hayabusa's awesome reputation, it's a pussycat to ride slowly round town and in traffic. It's a fantastic motorway cruiser, eating miles with ease, or head into the mountains and it'll similarly devour corners with no fuss whatsoever.
This is my 4th Hayabusa in 8 years, so I know them well and each has been absolutely flawless, with no issues or problems whatsoever.
Give us three good points: Performance; Handling; Good fuel economy.