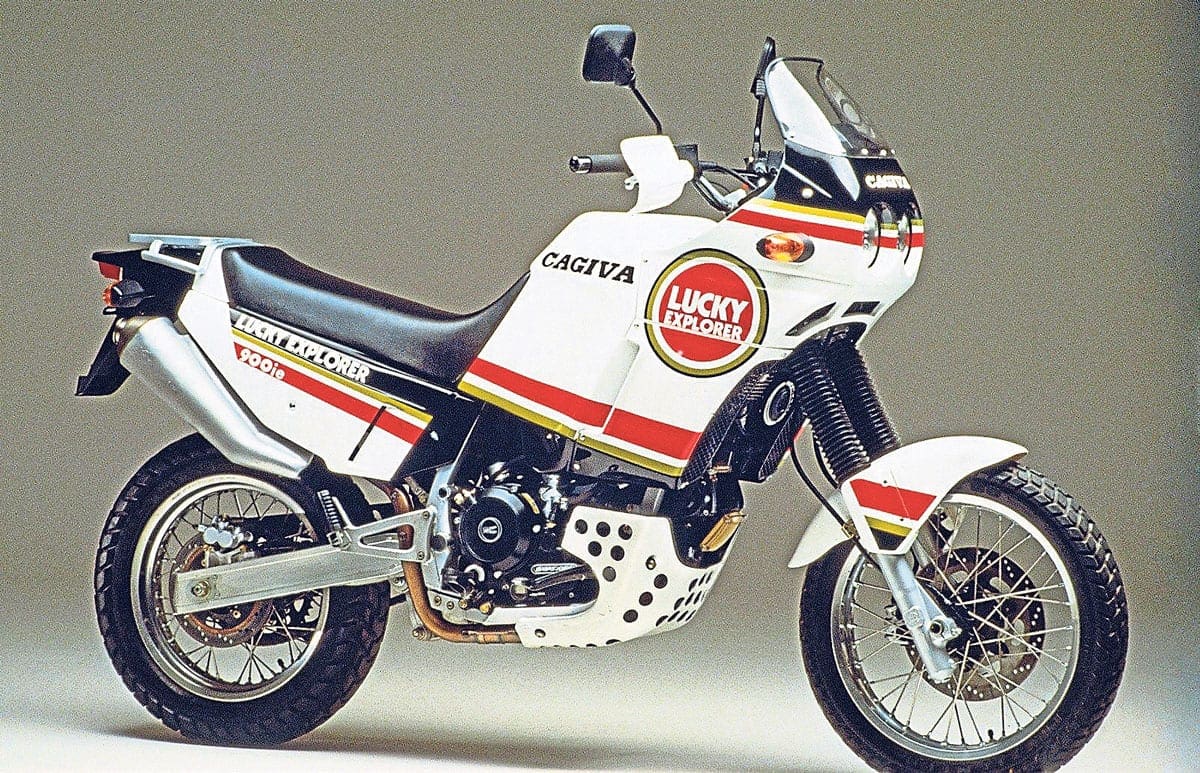 The CEO of MV Agusta has announced that the iconic brand will be back. And it'll be running on (mostly) battery power.
During a recent interview, MV Agusta's CEO Timur Sardarov has spoken about the future of the future of MV, the development of several new engines and the recovery of the Cagiva brand – including, one of its most legendary models, the Cagiva Elefant. Yes please.
Also see
We've been talking about this for a little while. We knew that MV Agusta owned the brand and we suspected there was something of a resurgence on the way, but we've not really heard anything specific since way back in 2018 when the MV brand was at the hands of Giovanni Castiglioni.
At the time there was talk of Cagiva being an electric-focused brand, but since Sardarov has taken over, we've not heard anything more about the possible return of the Cagiva brand. Until now.
First he revealed the big progress MV Agusta had made of the past years, saying: "In 2021 we expect to exceed 100 million Euros in turnover for the first time in our history, and triple this figure in the next three years. In that future, the launch of new engines and models is contemplated in smaller displacements and with this, making the MV Agusta range grow by up to 40% by 2024. There will be a new 550 and a 990 engine, which will take just over two years to complete. The medium cylinder will come first."
The Russian CEO then went on to speak about the return of Cagiva and the Cagiva Elefant. He revealed that there're a couple of possibilities which are still being weighed up.
"Cagiva is a brand that belongs to MV Agusta. Our marketing department is evaluating the possibilities of products under the Cagiva brand and we are also considering whether to define Elefant as a 'sub-brand' of MV Agusta or as Cagiva Elefant. The decision has not yet been made."
It's an interesting revelation, but nothing we've not seen before. Ducati's Scrambler is probably the best modern example of a manufacturer creating a sub-brand with plenty of success, and it's not too much of a stretch to imagine MV Agusta trying to do something similar with the Cagiva Elefant/Elephant name. Sadly we're going to have to sit tight a bit longer for the full lowdown.