Continuing to consistently post impressive stage results at this year's Dakar Rally, Adrien Van Beveren now lies just four seconds from the provisional lead after the completion of the third timed special. With a relatively easy 255-kilometre stage offering little to separate the riders, the Yamaha WR450F Rally rider secured the ninth fastest time to retain his second-place ranking in the overall classification. Completing a largely positive day of racing for the Monster Energy Yamaha Rally Team, Andrew Short claimed sixth with Ross Branch just outside the top 10 in 11th.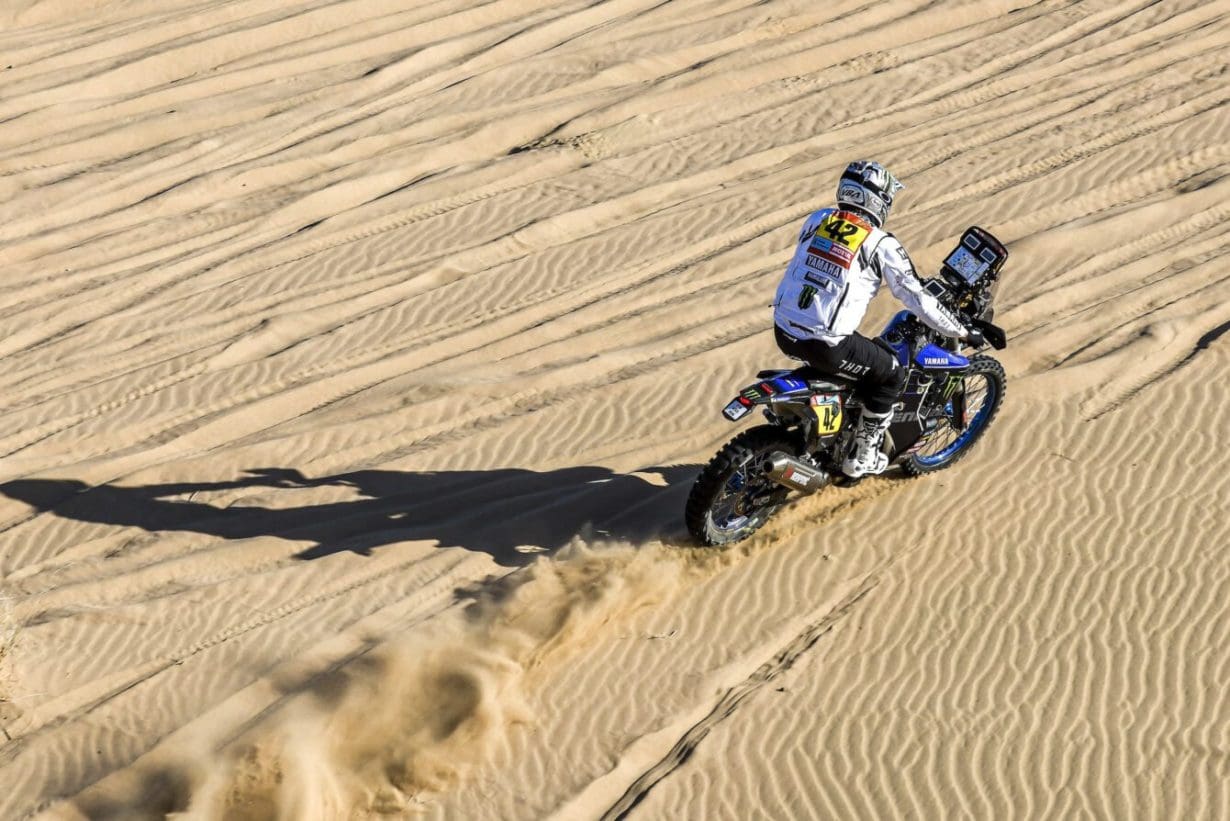 Adrien Van Beveren's highly positive start to the 2022 Dakar Rally continued through stage three with the Frenchman placing ninth on the high speed timed special. With his strong finish comfortably defending his second-place ranking in the provisional classification, the 30-year-old will now enter stage four with an advantageous starting position and aim to deliver yet another impressive result.
Clawing back more time on stage three, Andrew Short was able to make up nearly four minutes on the provisional leader after another strong ride to complete the special as the sixth fastest rider. Thoroughly enjoying the rain-soaked sand dunes which have formed a large part of all the timed specials so far in this year's Dakar, the American looks now forward to stage four as he begins to work his way up the leaderboard.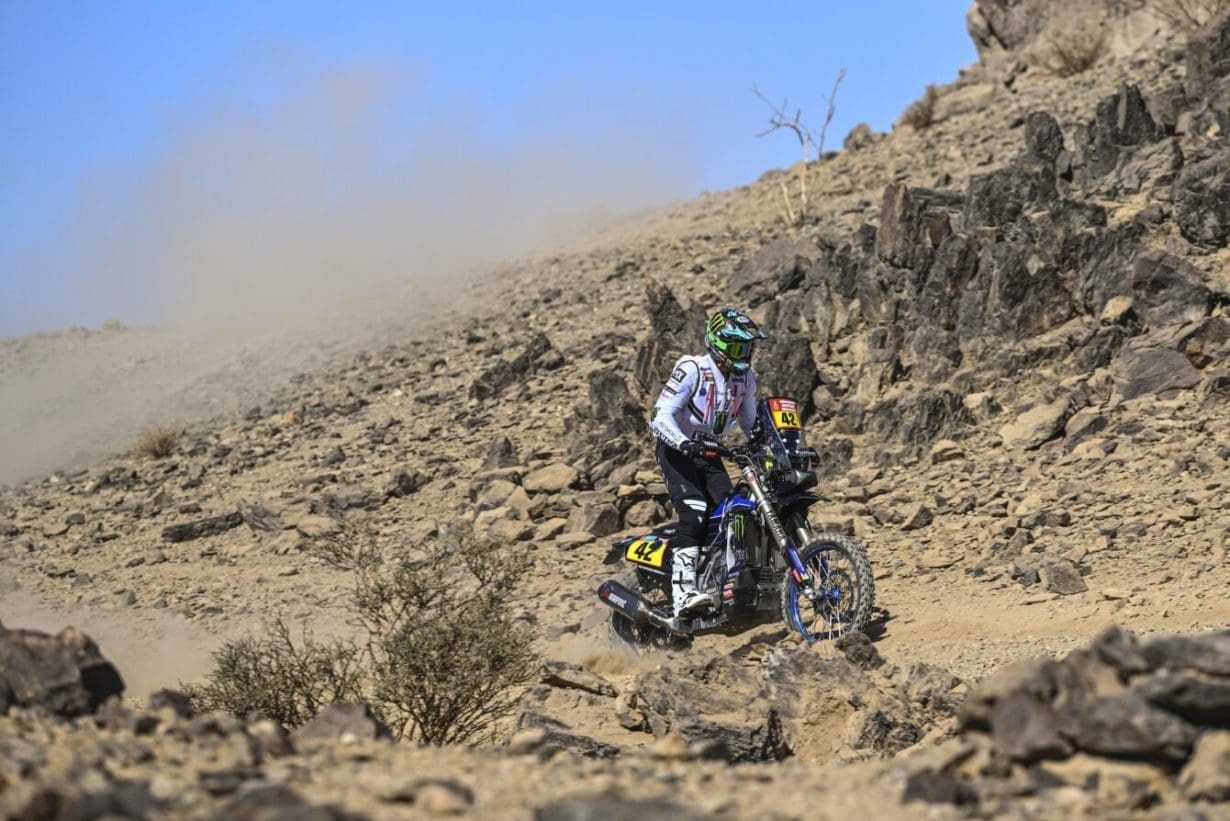 Hovering just outside the top 10 in the overall provisional classification after stage three is Ross Branch. Recording the 11th fastest time on the shortened stage, the Botswana native now advances to 11th in the general rankings and goes into stage four, the longest of the Dakar, with a highly favourable starting position.