As part of the ongoing development of Triumph's new motocross and enduro competition motorcycle plans, Ricky Carmichael and Iván Cervantes joined the team at the Triumph Factory to review and test the latest development prototypes.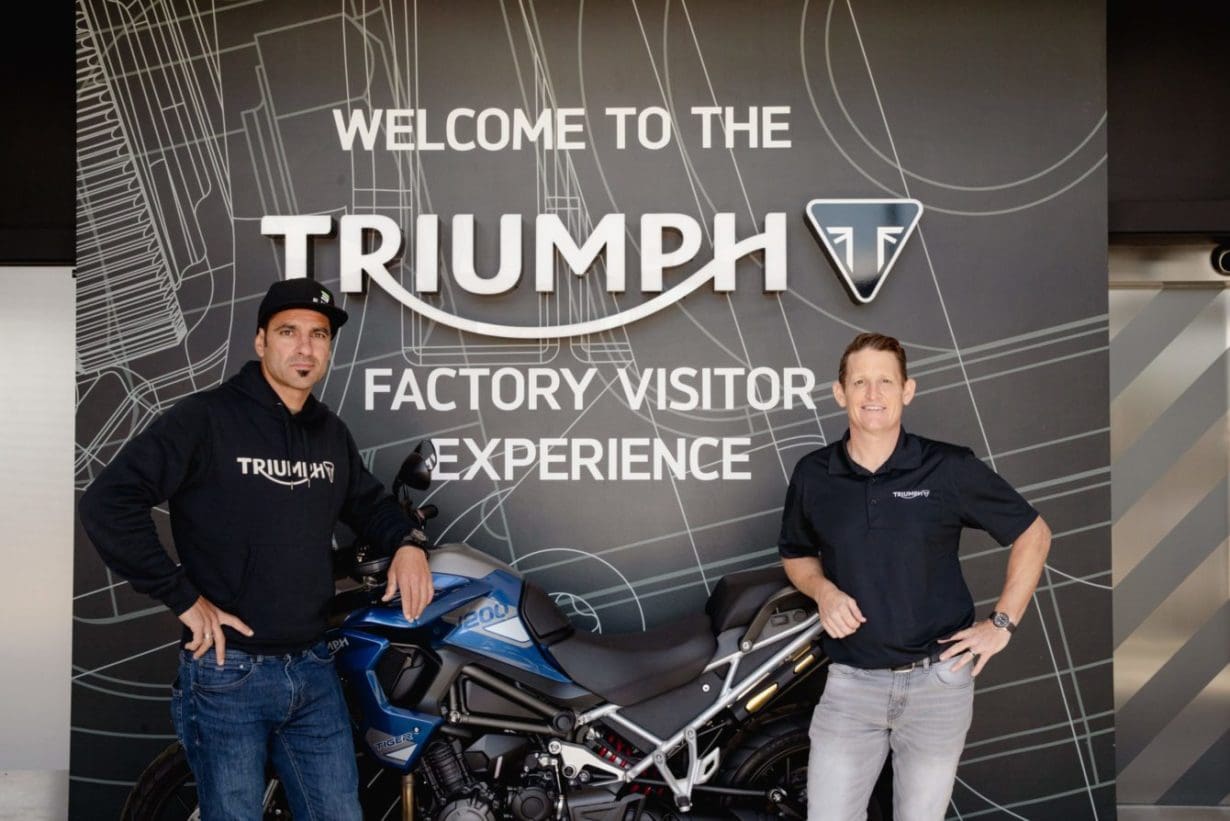 The greatest motocross rider of all time, Ricky Carmichael, and five-time enduro world champion Iván Cervantes, spent the last week with the Triumph motocross and enduro team in the UK.
Receiving a warm welcome from Triumph employees, Ricky and Iván took the time to meet some passionate Triumph fans, before deep diving into development workshops with the design team and testing the latest prototypes, continuing in their unique role of providing invaluable feedback and input into the project.
Ricky Carmichael
"It has been a pleasure to finally come to the Triumph headquarters. Meeting everyone in all of the departments, seeing how it all works and getting to put the names to faces of those that I have been working with for so long. I have been incredibly impressed throughout the project, right from my first test with the team in the US, and it's great to see how much progress they made to this point.
"To see the masterminds at work, and the dedication and motivation from everyone has been absolutely incredible. The sky is the limit and I believe everyone's hard work on this project will mirror the level of the Triumph brand. It is an exciting time to be a part of this historic project!"