We have brought you news about the development of this bike for a while now with various patents revealing parts of it, but here it finally is in all its glory: the new CRF250 Rally (or mini-Africa Twin, if you prefer).
The 250cc liquid-cooled single-cylinder DOHC engine delivers peak power of 18.2kW at 8,500rpm with peak torque of 22.6Nm at 6,750rpm. And yes, you guessed it, it's Euro 4 compliant.
To give the new bike a more of an adventure look it features a screen and asymmetric LED headlights.
Honda claims a 200 mile range from the 10.1 litre tank.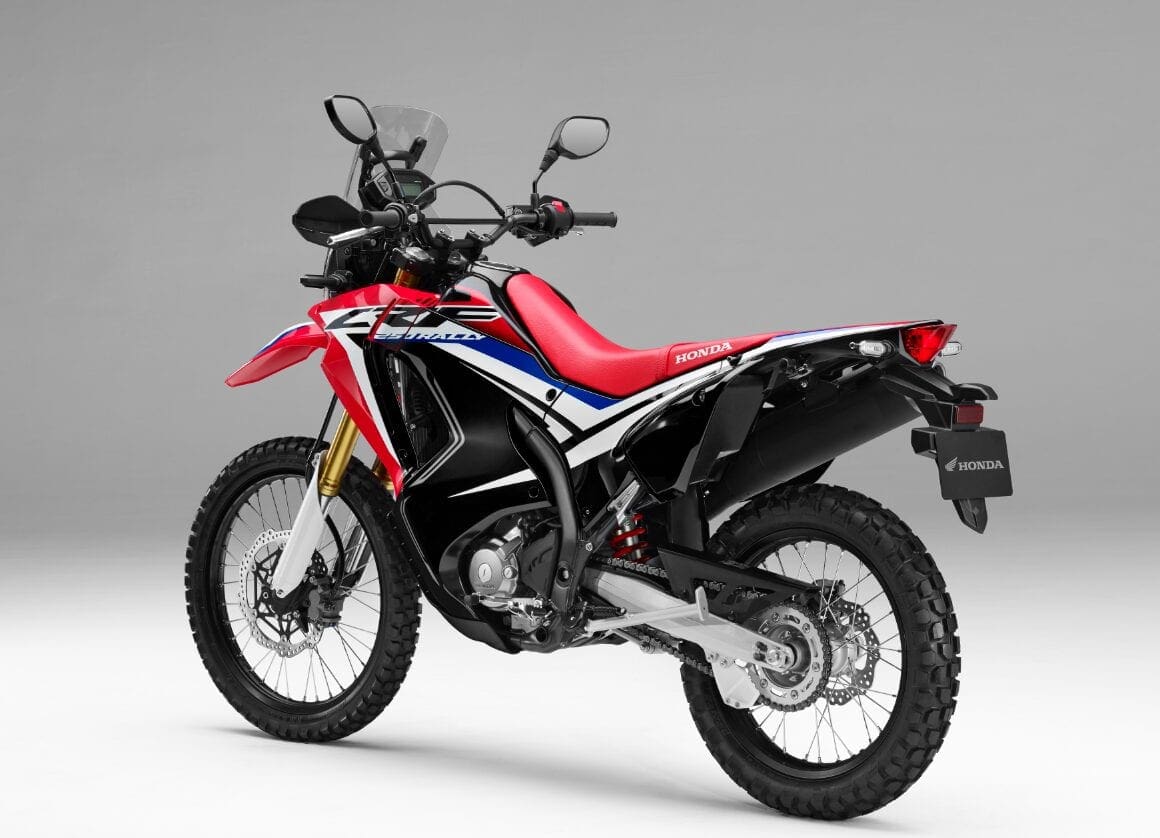 Here are all the details from Honda itself:
Introduction
A 250cc dual purpose motorcycle covers many bases: it slips easily through congested city traffic thanks to lightweight and slim proportions matched with superb maneuverability, while its suspension, ground reach and seat height deliver a fun and comfortable ride on rough tarmac and trails. It opens up a whole new range of two-wheeled opportunities, whatever the rider's experience level.
With styling DNA drawn directly from the HRC CRF450 RALLY Dakar racer, the CRF250 RALLY brings something new to the market. It not only looks ready to compete in a desert stage, but also delivers a real taste of adventure to riders who prefer a light, easy-to-manage machine. Around the world or around the block, the CRF250 RALLY is good to go.