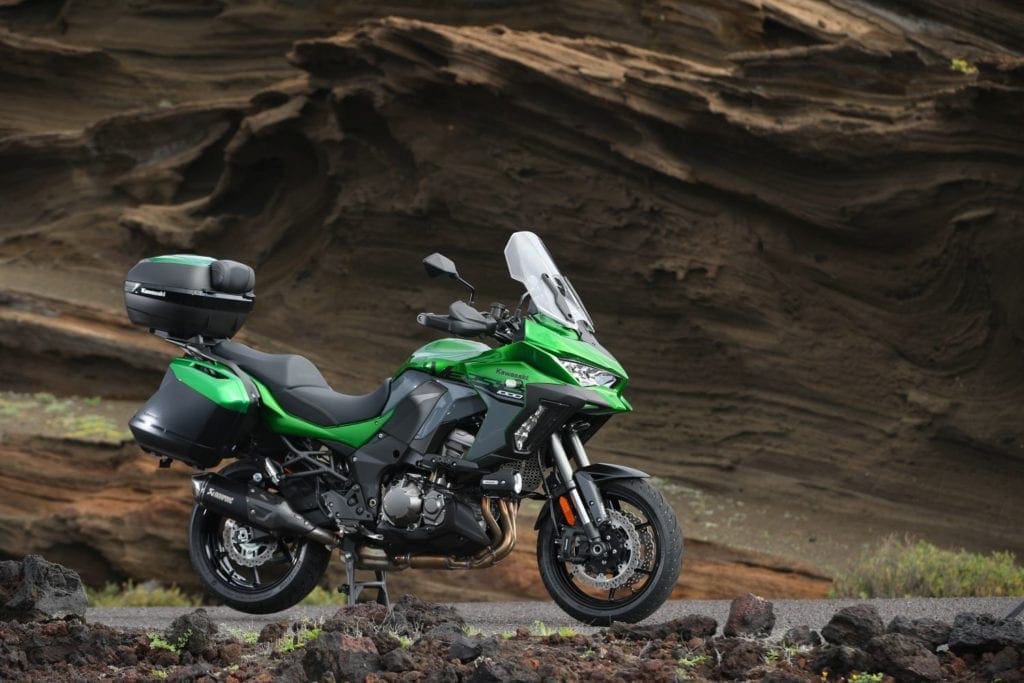 Words: Mikko Nieminen, Editor, Motorcycle Sport & Leisure magazine
Photography: Kawasaki
The new Kawasaki Versys 1000 SE is not an adventure bike in the dirt-riding, back-to-basics kind of sense; but with its effortless handling, smooth engine and mind-boggling array of electronic rider aids, it is just the thing for black-top adventures.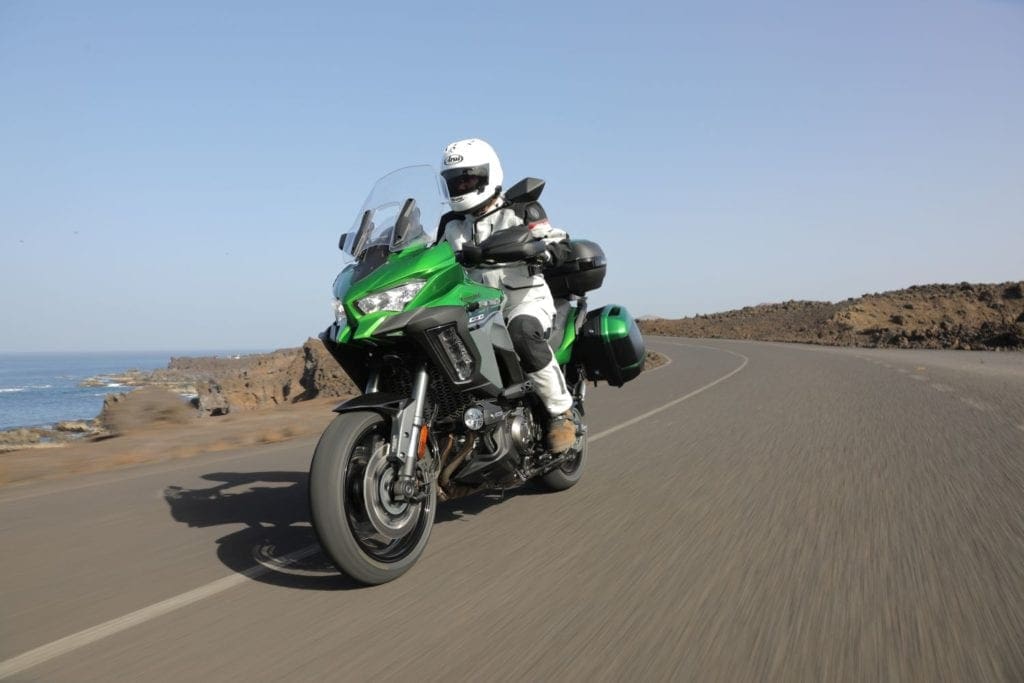 The bike we tested was a top-of-the-range Versys 1000 SE Grand Tourer – but even the standard model has been updated for 2019 with electronic throttle valves, cruise control, IMU-controlled corner management package, intelligent braking system, LED lights, 12V socket and radial front brake calipers. Sounds like a lot, huh?
The SE variant takes the level of sophistication even further by adding to the mix electronic suspension, riding modes, quick shifter, full-colour TFT dash with smartphone connectivity, LED cornering lights and highly durable paint. And in the Grand Tourer trim you also get panniers, top box, hand guards, fog lights, GPS bracket and crash protection. The range in equipment means that there is quite a price difference too, from £11,199 for the standard model to £15,899 for the bike that we rode with all the toys.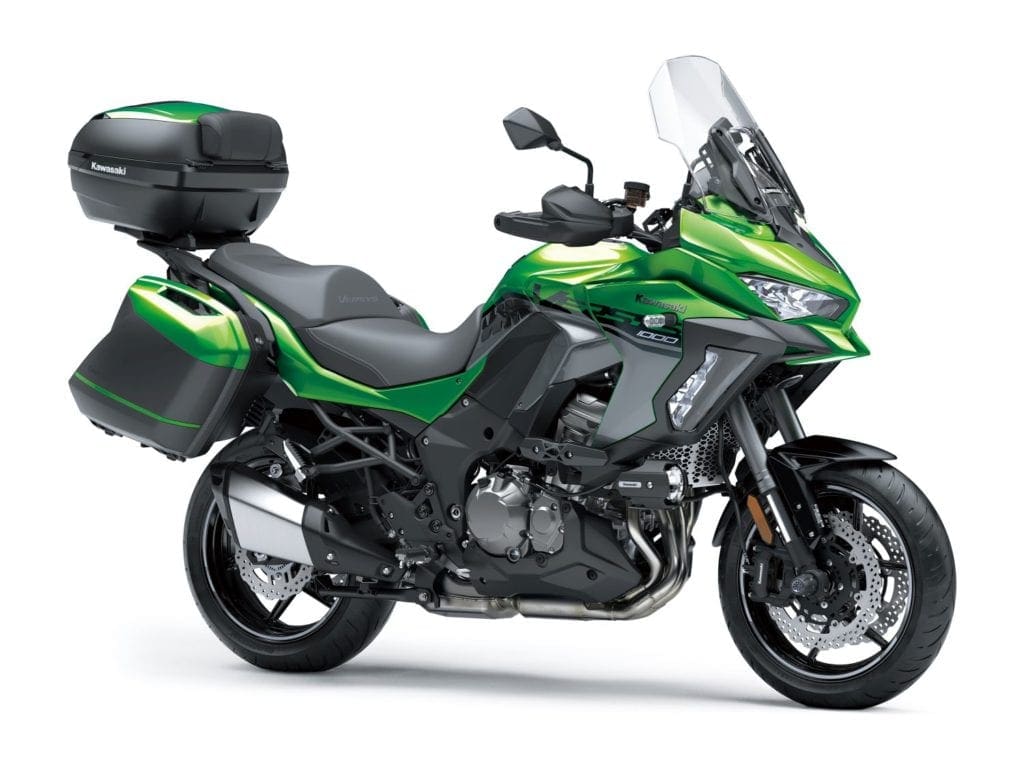 The new Versys 1000 doesn't look too different from the outgoing model – styling changes are subtle and most of the changes are to do with the tech on board rather than new components. The first thing that became obvious after just a few yards of riding was the refined nature of the 1043cc inline four engine. The previous model's powerplant was pretty silky too, but with the new electronic throttle valves the new Versys makes the power delivery even smoother than before.
But the engine is not the only part of the bike that is well-mannered – from throttle action to switchgear, from suspension to steering, everything works like a Swiss clock; predictably, right on time and with no fuss. Adding to the enjoyment is the quickshifter, which worked well, and I didn't miss a gear once during the two days of riding. The gear lever itself feels a little spongy but once you get used to that it's fine.