In an interview with Motociclismo.it, Timur Sardarov the President of MV Agusta has been speaking about the Italian factory's plans for the future – and the big news is that there's an adventure bike on the way.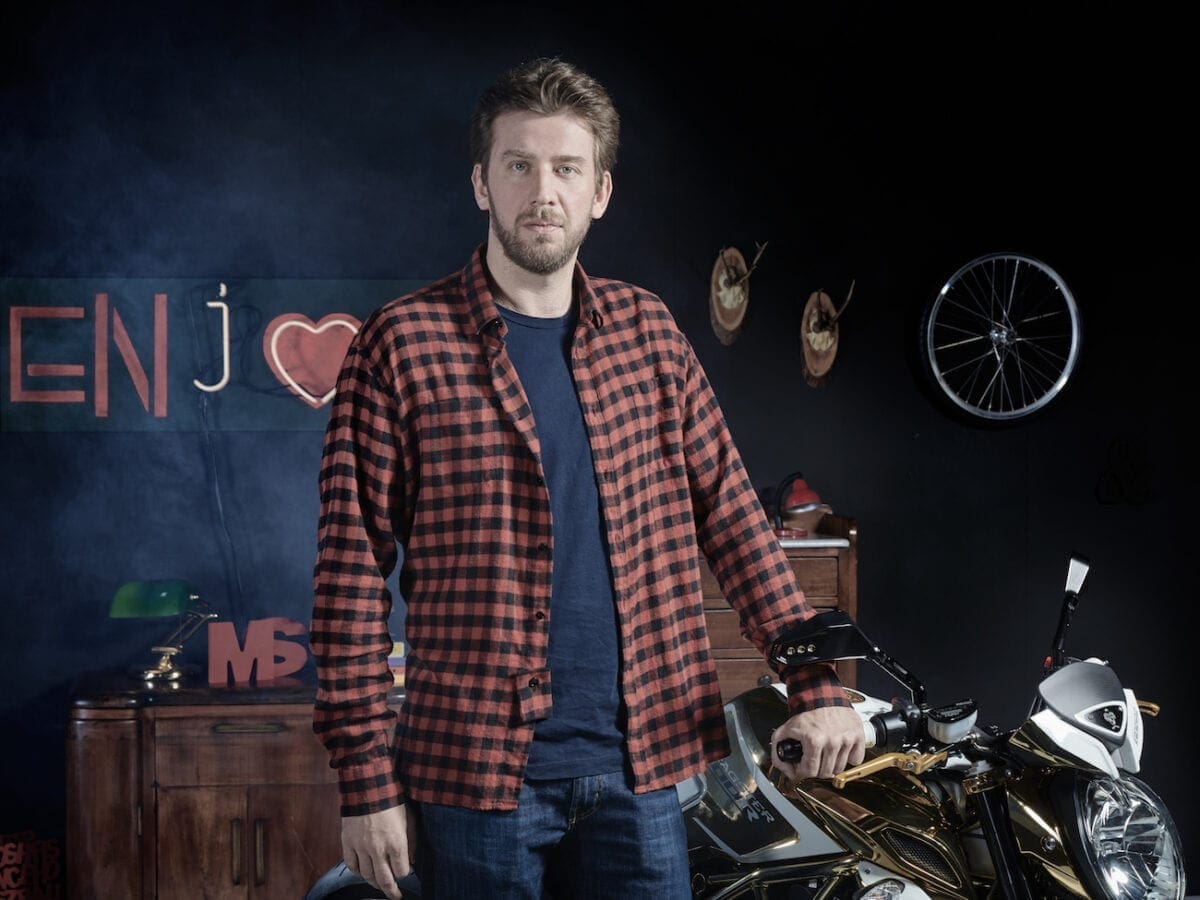 Speaking about the news the MV Agusta's moving a part of its production to China, Sardarov confirmed that vast production will remain at the Schiranna factory in Varese, Italy – and he even revealed that there's a new 950cc motorcycle and an adventure motorcycle in the works.
HERE'S THE INTERVIEW, STRAIGHT FROM THE SOURCE. TO CHECK OUT THE ORIGINAL INTERVIEW, CLICK HERE.
Why does MV Agusta go to China?
TS: "Our partnership with Loncin is of the same type as that which KTM has with Bajaj or BMW with TWS. For us, the 350 market is very important: today, with the exception of the KTM Duke, this segment offers nothing exciting, only cost savings. We want to produce beautiful motorcycles, designed and engineered by MV, but produced in Asia. No one could make these displacements in Europe, not even BMW or KTM. We don't become Chinese, there are no Chinese shareholders. They are only suppliers. Loncin is the same who makes numerous engines for BMW and their 400 scooters, among the best in the segment. We have full control of the supply chain: we are the ones who indicate which companies to use. We will make a 350 twin-cylinder with the same philosophy as all our engines."
Will the top of the range remain in Schiranna?
TS: "Yes, on the other hand, Schiranna's capacity is between 17 and 20,000 motorcycles per year. Without expanding. Now we are working on a new 950. And other news will come, such as an adventure."
25,000 motorbikes within 5 years: isn't that a bit of a visionary goal?
TS: "This company has been in trouble for its entire existence. She created great innovation, fantastic bikes, but never managed to generate a profit. In 2016 he managed to sell 8,000 motorcycles, producing 9,000 of them. Today, for the first time in its history, it has a five-year plan based on studies and analyzes, segment by segment, nation by nation with an extremely accurate production and sales strategy."
How many motorcycles did MV sell globally in 2018?
TS: "3000-3500. This year will be a bit more, double next year. Then we will continue to grow rapidly and profitably. In 2019 we deliberately kept low, to understand well what the company is based on: dealers, suppliers, customers."
What are your plans for sports?
TS: "If MV participates in something under my management it will be with goals. Now we are not happy with the results of our external teams. We will respect the contracts, but we will leave Moto2. In the long term we are interested in Supersport, which will adopt the 800 cubic capacity and our 3 cylinder is perhaps the best engine in that category. The sporting history of MV is particular: it was extraordinary in motorsport, but not so strong in the mass produced product, not very "logical". Even MotoGP cannot be faced: a company like ours cannot afford to invest 50 million a season. Today it is difficult to compete with brands like Honda or Yamaha. Ducati fatigue that sells 10 times more bikes than we do. We will see KTM. Today we have to make better road bikes, with better services and customer relationships."
What is foreseen for the Cagiva brand?
TS: "Cagiva production will resume next year, at the latest in early 2021, and will be dedicated to electric urban mobility. But we will not make scooters, they will be motorcycles. Easy to drive and below 4 kW, because at the moment no one who produces beyond this threshold can generate profits. In 6 or 7 years, it will probably be possible to reach the profit with vehicles equivalent to 350."
In the next three years, is it true that you want to invest on the net?
TS: "We are opening numerous dealers. Not us directly, but we create the conditions for dealers to trust us, work and invest well, in a safe environment. In France, we will have 22 exclusive dealers by the end of the year. Our strategy is based on single-brand stores, covered by our online sales system. You can choose, buy and – later – even resell online. We are left with the burden of delivering it. In 2020, it is not acceptable for a customer to work hard to understand where to see, try and order a MV. We will ensure that an MV can be purchased over the phone."
Will this not harm dealers?
TS: "Nobody wants to bypass the dealers, who will get paid. We want to help dealers sell. Dealers and service centers will register and deliver the bikes, as well as take care of maintenance. Dealers, after years of management like the previous one, are unmotivated. In Italy, our largest market, we will open a large store in Milan and another 3 or 4 points owned by us. We have to get to 3,000 motorcycles sold at home."
Which company would you like MV to look like in ten years?
TS: "In terms of production numbers, we could compete with Ducati, for sure. Yes, I would like to be a serious Ducati competitor, the brand deserves it and I am sure that in Italy many people would like it. Without efforts MV could reach around 40-50% of Ducati."
---
Advert
---
Enjoy everything More Bikes by reading the MoreBikes monthly newspaper.
Click here
to subscribe, or
Read FREE Online
.
Sign-up to the More Bikes Newsletter
Enter your e-mail address below and get regular updates straight to your inbox… You can unsubscribe at any time.