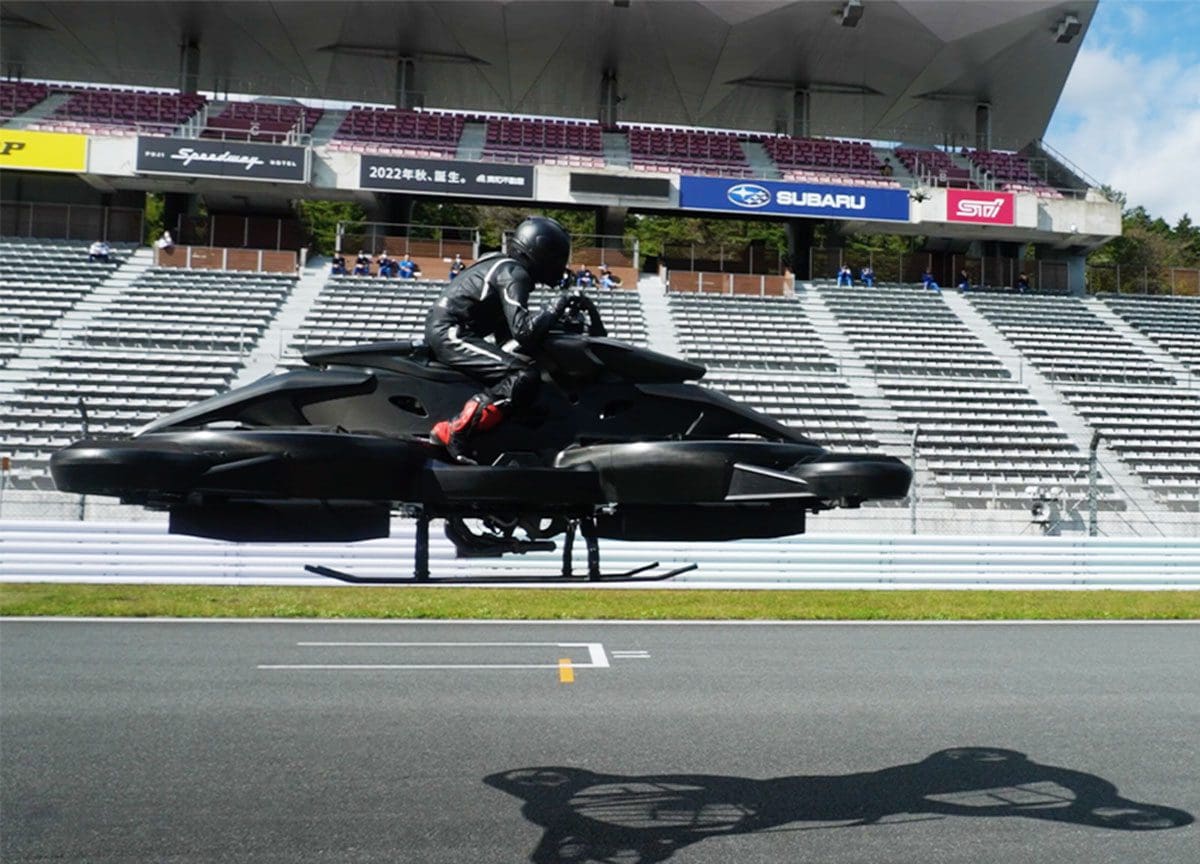 The XTURISMO Limited Edition, a hoverbike developed by A.L.I Technologies, has been unveiled.
The Japanese start-up hopes to convince motorists to swap out their cars and motorcycles for their state-of-the-art hoverbike – for £495,000.
Also see
The XTURISMO Limited Edition went on sale in Japan this week.
XTURISMO – 40 mins on one charge
Daisuke Katano, President and CEO of A.L.I Technologies, said: "In order to enable the emergency use of hover bikes in the event of a disaster and promote the use of entertainment in peacetime, I feel the need to first enhance the materials for the formulation of regulations and general recognition for social implementation.
"We will develop it as an industry that contributes to society."
A.L.I Technologies says the hoverbike can fly for 40 minutes at up to 62mph on a single charge.
Each is equipped with a conventional engine and four battery-powered motors.
Find out more about the XTURISMO here.