MoreBikes caught up with 52 year old Accounts Manager Wag Scott, from Sheffield. Seems she's a bit of a fan of racing…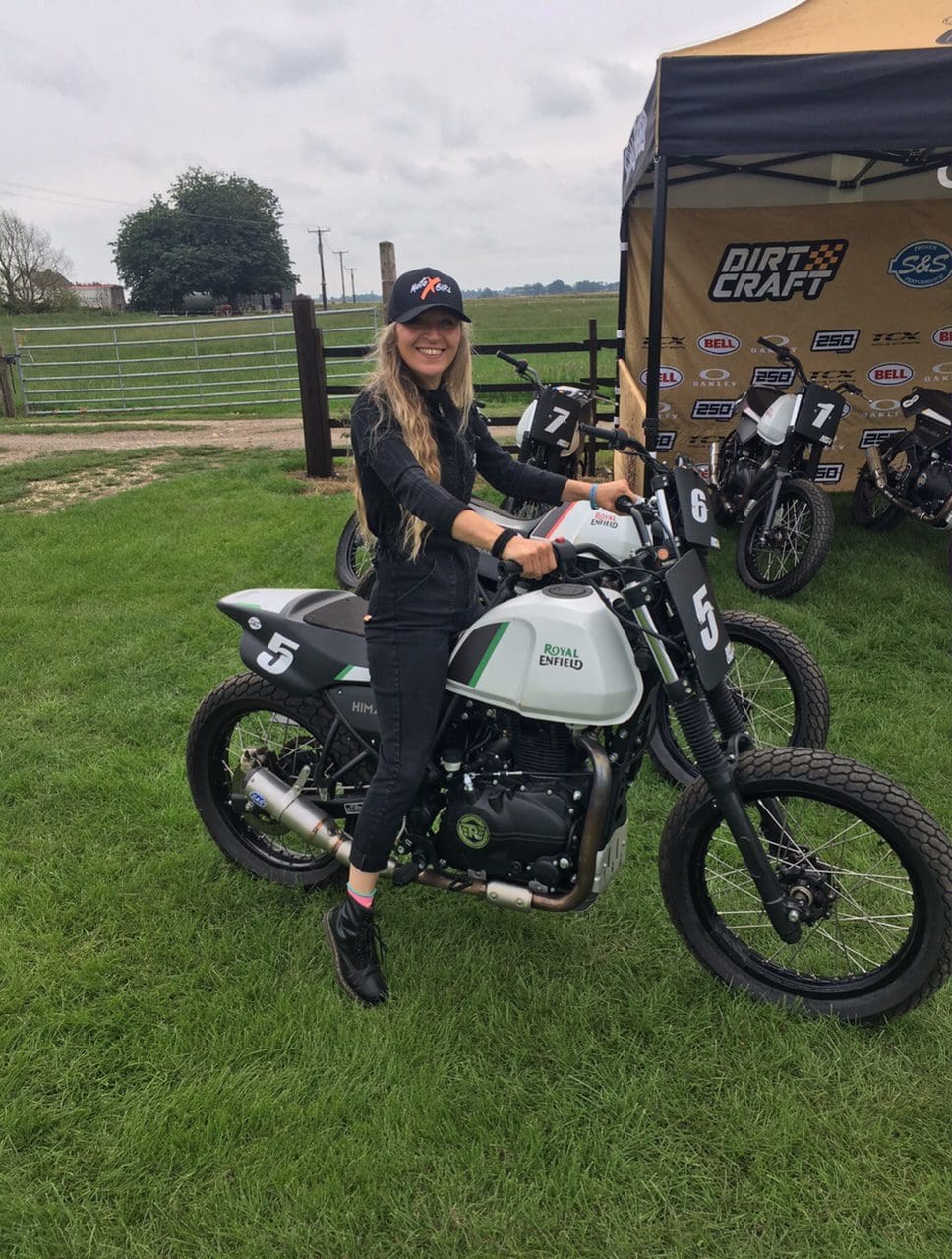 What Bike(s) do you ride?
Wag takes a deep breath: "Race Honda CRF250r Flat Track, Race Honda CRF125fb Flat Track, Race/Track, Husqvarna 350FC Supermoto, Race Suzuki GSXR125 Team Endurance, Road Suzuki DRZ400sm"
So, fairly into it then! What got you started with motorcycles?
"My husband rode and taught me to ride. He arranged for me to have lessons as a Christmas gift in 2003, I did my direct access on the riding school CB500 and passed my test on my second attempt in June 2004 (I fell off on my first test!) I didn't enjoy riding and I wasn't very good at it so once my test was passed I never rode again.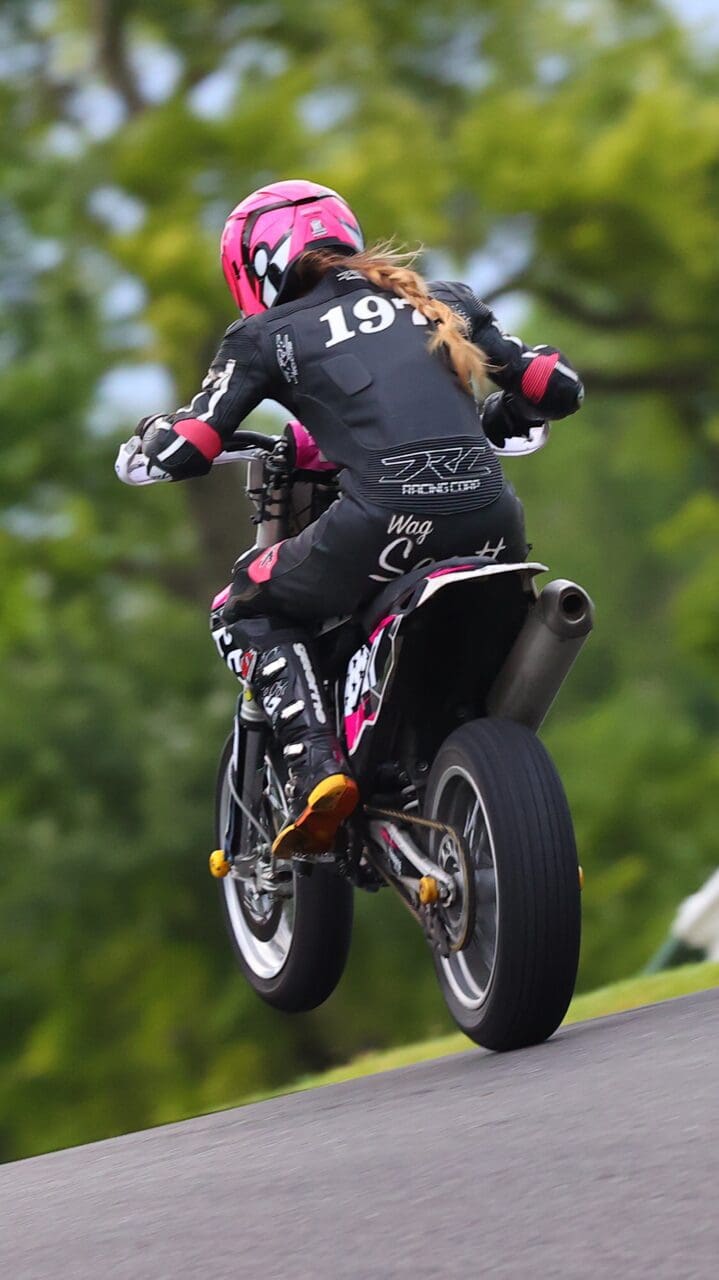 Summer 2017 we went on a banger rally to Italy and I loved that the streets were filled with people on bikes. When we got back I asked my husband if I could have a go on his bike, a 390 Duke.
We spent a Sunday on an industrial estate car park and I re-learned how to ride. A couple of days later, I picked up my first bike a 200 Duke"