Yamaha Europe's Marketing Manager, Paolo Pavieso has hinted that there's a chance we could see a Yamaha TMAX off-roader in the next two years.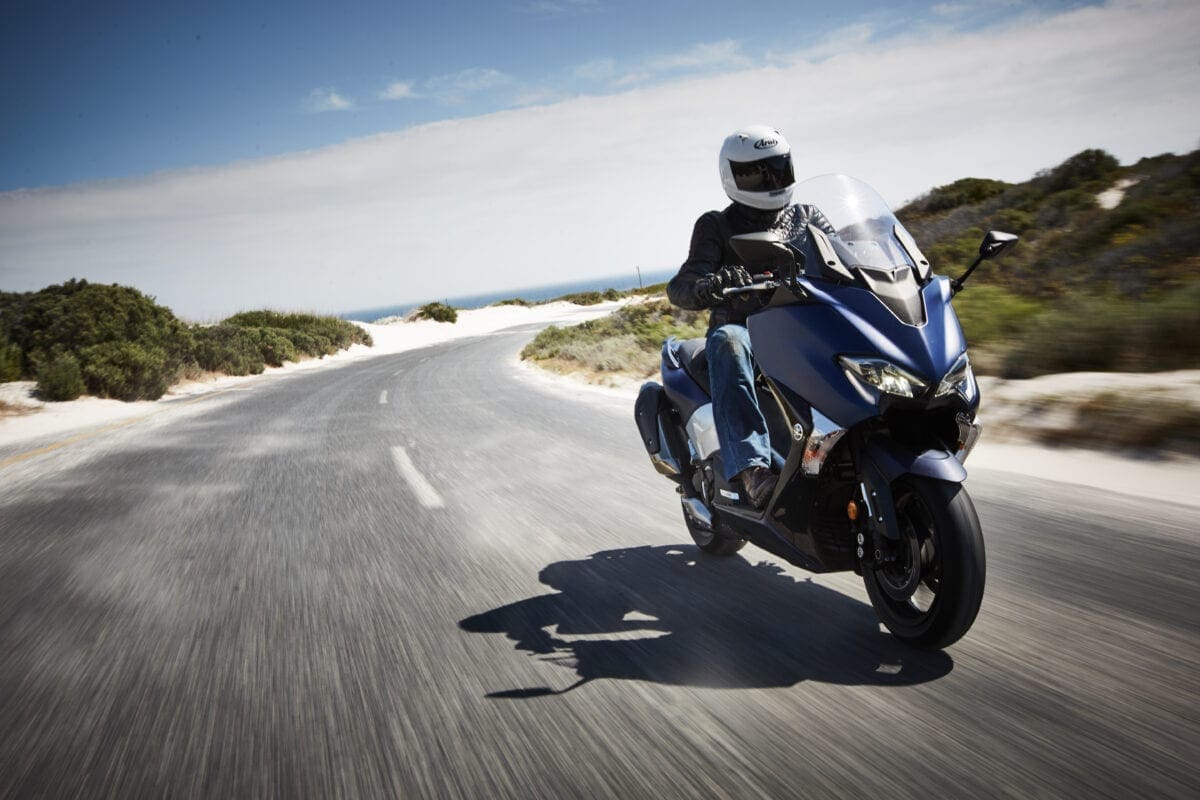 Is Yamaha getting ready to challenge Honda and its X-ADV? It certainly sounds like it. Our pals at Motociclismo.it have been speaking to Paolo Pavieso, Marketing Manager at Yamaha Motor Europe and he's hinted that the Japanese factory is looking at launching an off-road capable TMAX.
Ok, the project's not actually been given the green light just yet, but it certainly wouldn't come as a surprise if it does go ahead. Honda's X-ADV hasn't exactly set the world alight, but it's sold in good numbers across mainland Europe – and Yamaha's surely after a bit of the action.
Pavieso reckons it'll be a couple of years before we get to see the off-road  TMAX on the market, if it does get the go-ahead. That's partly because the factory released an updated machine last year – and generally, bikes and scooters have a three year development phase before a major update. It all fits together, quite nicely, don't you think?
We're a big fan of the current TMAX and as a result, we're quite excited about the idea of a TMAX off-roader. We'll bring you more news as we get it.