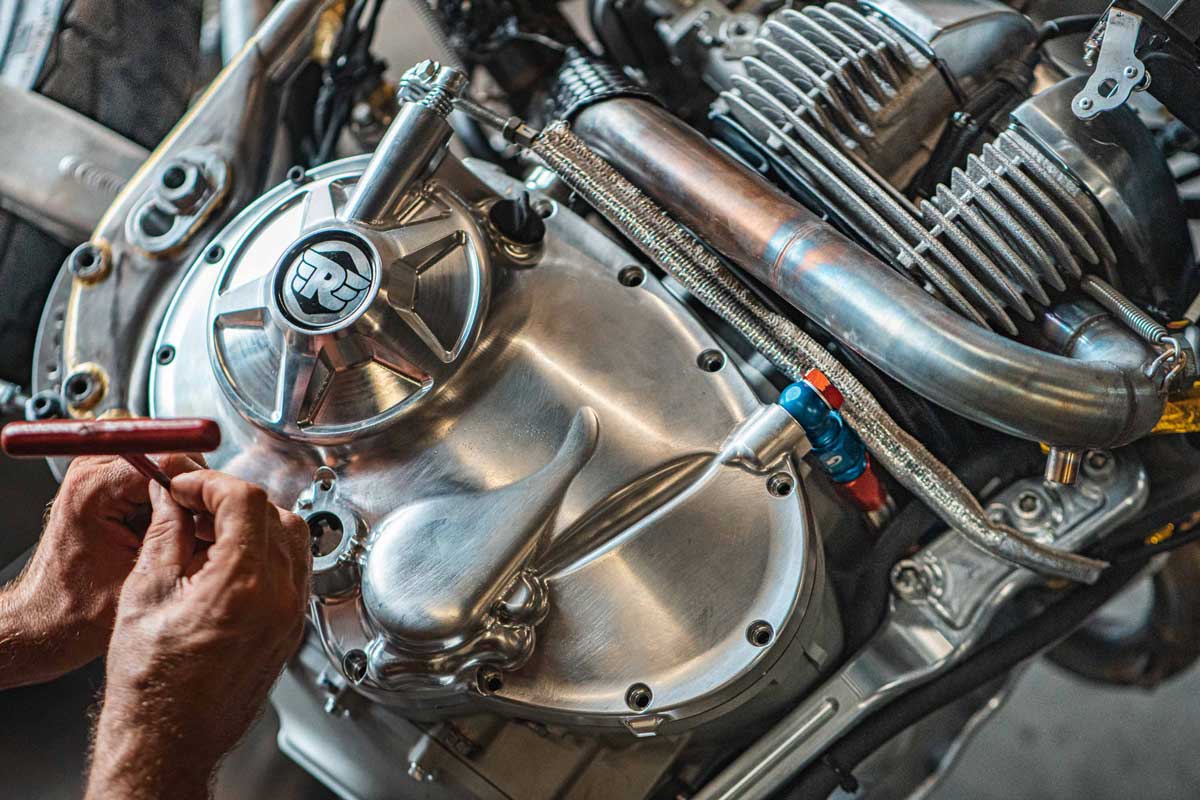 Gary Birtwistle is gearing up to race Royal Enfield Twins FT at UK Flat Track's first seasonal event at Norfolk Arena on May 8.
Last month Royal Enfield announced the brand's debut on the European racing circuit with news of an exciting sponsorship and collaboration with Gary Birtwistle for the 2021 DTRA Flat Track racing season.
Related on MoreBikes

Gary will campaign Royal Enfield's purpose-built flat track racing motorcycles, the Twins FT, in all races in the 2021 DTRA calendar.
The DTRA series is the most prestigious flat track series outside of the USA and Royal Enfield is excited to partner with Gary, the reigning 2019 European and British Hooligan flat track champion as part of its development program for the Twins FT.
Adrian Sellers, head of Royal Enfield's Custom Program, said: "We're very excited to be teaming up with Gary for this project and it marks yet another major brand milestone in the EU region – the very first time a Royal Enfield is going to be officially lining up for a competitive race on European soil.