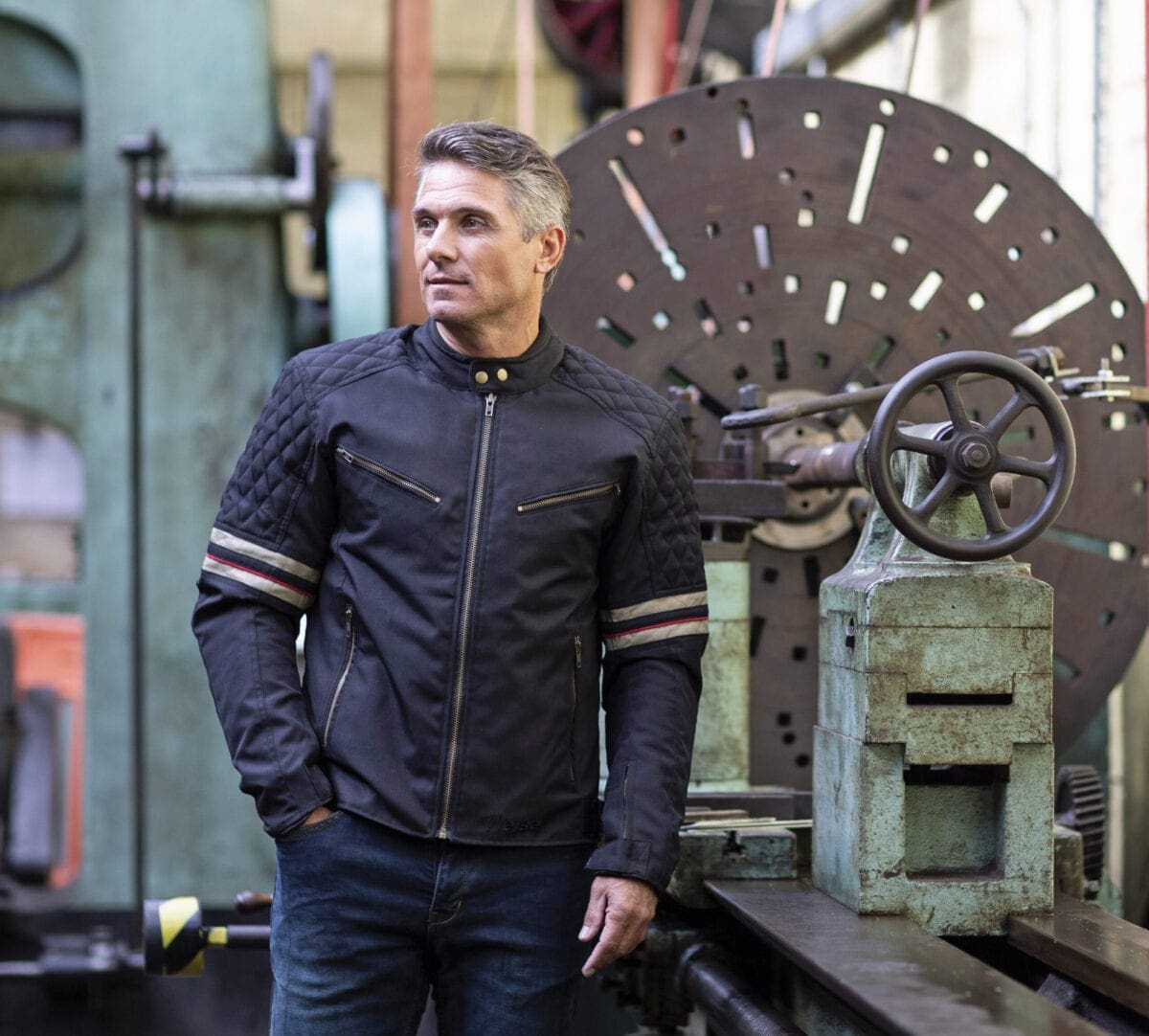 Weise – a British brand with a German name – has been at the forefront of innovation and style in motorcycle clothing for over 30 years.
Weise (pronounced 'vyzah', it is the German word for "wise") launched in 1987 with the aim of offering British riders high quality European-style motorcycle clothing at an affordable price.
From the outset, Weise was involved in the drive to improve rider safety, joining a working group at the ACU (Auto Cycle Union – the governing body of British motorcycle sport), which drafted a "manufacturing guideline" for the production of race leather suits.
Weise was one of only a few companies to press ahead with the guidelines, incorporating many modifications in its suits and, in the following years, was an early adopter of impact protection, made to the newly introduced CE standard.
A key element of Weise's product development is actively researching and adopting cutting-edge technology.  In 1988, the Waterford jacket led the way with abrasion-resistant Cordura®.
When protection industry leader Knox introduced Scaphoid Protection System technology in 2008, Weise was one of the first to integrate this into racing gloves and after into road gloves. More recently, the adoption of the mcFIT system to glove linings has enhanced comfort, water and windproofing and ensures the lining stays in place.
Weise also holds a licence to use the highly-respected Outlast® body temperature-regulating fabric that was developed for NASA in selected products.
Weise specifies and sources materials and components from leading brands such as Kevlar®,  YKK zippers and genuine Velcro.
The quality of the materials and products made from them is demonstrated in the two-year warranty offered on all Weise kit.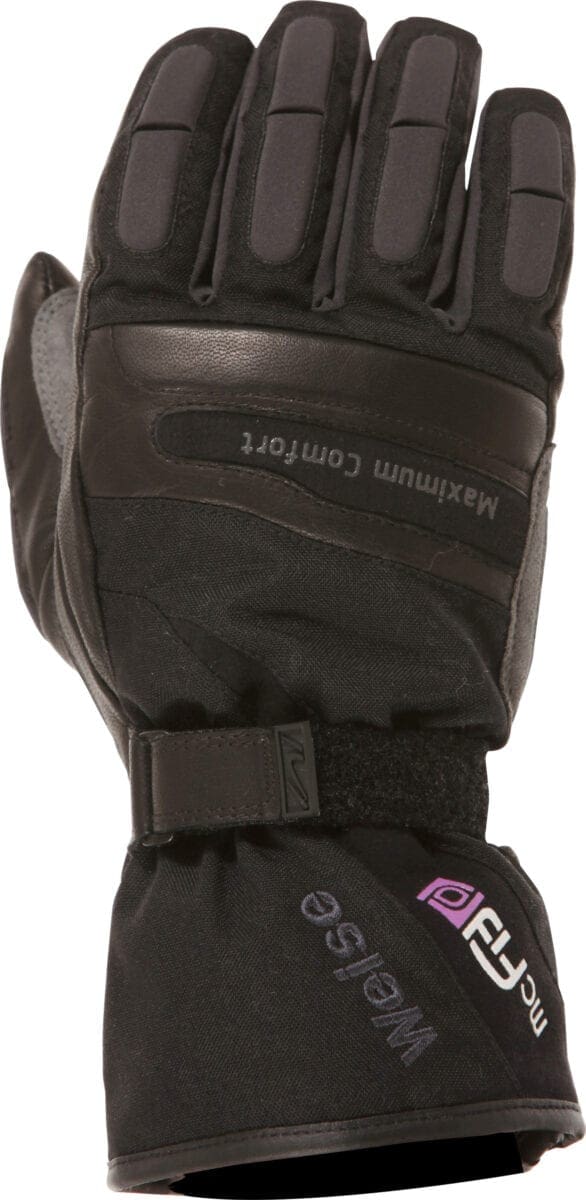 When producing gloves, it was often difficult to join the membrane and outer shell.  Maximum Comfort FIT technology laminates the liner, membrane and outer shell together to ensure they stay tightly joined. The technology is used on gloves without membranes, the liner being bonded to the outer.
The joining of the layers results in a more comfortable glove, plus no more pulling your hand out of the glove to find the liner still attached to your hand!
Weise range covers jackets, jeans, gloves and accessories.  The leather jackets range from the Detroit at £259.99 to the Hydra at £389.99.  Their textile equivalents go from the Scout at £129.99 up to the Onyx Evo at £329.99.  Jeans range from the Tundra denim (£119.99) to the Hydra leathers (£349.99)  Gloves go from the Dakar at £26.99 up to the Lancer which retail at £129.99
For the product test, it was decided to explore Weise mid-range kit to show what they can do at a price range that will suit the pockets of most bikers.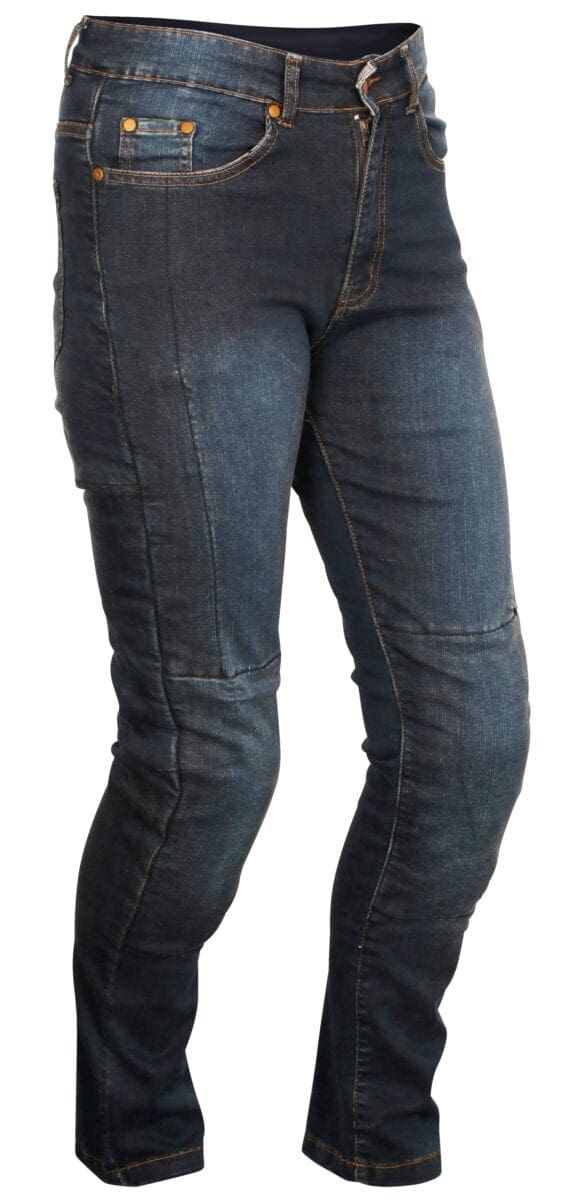 Product Overview
I went for a long ride on a chilly Winter morning, sticking to fast A roads and motorways.  It was 4 Centigrade; normally I'd slip on Merino wool base layers, but for this test it was normal socks, undies and a t-shirt.
The Tundra jeans look like upmarket "normal" jeans.  They're snug; I went up a waist size for a comfortable fit, but this was in part due to having large quads (basketball player when younger, regular swimmer now when the pools are open).  Having little legs, being able to get these in short lengths is a godsend.
Stretch denim is ideal for bikes.  As a tester I ride a range of bikes, I've owned some jeans where I've doubted I'll get my leg over the seat due to the lack of give. Stretch fabrics do away with this (and make allowances for lockdown weight gains).
The semi boot cut is a good idea, allowing you to tuck them inside taller Winter boots, but slipping them easily over short boots.  The Tundra's come with stirrups. If you get on with these, fine. If not, PPE legislation has changed so they're no longer compulsory.
On the bike they're great.  Being stretchable however you move they move with you, keeping you comfortable and relaxed for the whole ride.  I had no problems with the stirrups, but if you don't like them PPE legislation has changed to say stirrups are no longer mandatory.
My legs stayed warm the whole time.  Off the bike?  You'll want to wear a belt; the downside of stretch fabric is it does tug, so they tended to pull downwards.
I also went up a chest size for the Michigan jacket, my usual size would have been fine for a 'casual' jacket, but you need more room to move on the bike. From a short distance it looks like a leather (Weise use the same styling on their Detroit leather jacket (£259.99)) with the stripes on the sleeves and cross-hatching on the shoulders and upper arm.
There are SO many pockets!  They fasten with cleverly curved tabs and there are drawstrings with similarly curved tabs.  Despite me carrying bike keys, house keys, wallet, mobile phone and PPE mask I still had space to spare.
The retro-style outer zip looks like it allows breeze inside, but beneath the outer layer there is a storm flap that completely covers the centre, ensuring wind and rain are kept out. The Michigan is sports-styled with a short length.  I did wonder if moving on the bike would expose my midriff, but it never seemed to happen (pairing with the high-cut Tundras works well, if you go for textile trousers there is a connecting zip).
The front panels are a little stiff to begin with, but they will relax with wear.  That said, there was plenty of room to move.  The thermal inner worked well: After 45 minutes there was a little chill on my arms, my core remained warm the whole ride, impressive for a jacket that isn't a specific Winter piece of kit.
I thought the short-cuff Legend gloves would fit inside the Michigan's sleeves, but they fitted neatly over the cuff (do sleeves up tightly for best fit).  They use a mix of materials with additional grip courtesy of Chamude on palm and 1st two fingertips. They feel plush and comfortable. No hard armour, but soft armour for knuckles, fingers and scaphoid. No wiper blade on the thumb, which would have been useful.
The Legend's fingers are snug with no empty space at the tips. The Chamude panels are grippy. One complaint is the thumb/forefinger span. I'd like it broader, making it easier to operate levers. They're warm, the first hint of chill to my fingers came after over half an hour. I'd usually switch on the thermal grips, but I left them off and aside from cold tips, my fingers were still flexible and able to operate the levers easily after an hour on the road.
To test waterproofing, I put the gloves under the shower, replicating the kind of hard rain you only ride in if caught out. And they passed with flying colours, my hands stayed bone dry.  They're a Winter glove, so feel is compromised, but reduced feel is a decent trade-off against your digits remaining warm and dry.
On a chilly (if not cold) Winter's day all three items performed well.  They were all comfortable from the outset, I had no problems moving around on the bike and all three items worked well together.
Product Descriptions
TUNDRA SHORT Denim jeans £119.99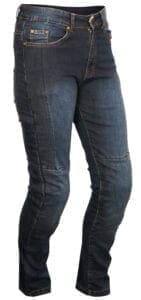 Stretch denim, semi boot cut with 250gms Aramid Fibre lining • Double-stitched main seams • Removable CE approved knee armour • Hip pockets for CE-approved armour (available separately) • Zipped fly, button waist • Two front pockets • Two rear pockets • Coin pocket
MICHIGAN Textile jacket £169.99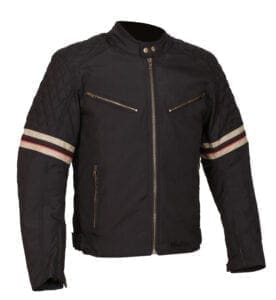 600 Denier polyester outer • Removable 120 gram quilted thermal liner • Waterproof, windproof and breathable • Removable CE approved shoulder, elbow and back armour • Diamond quilted styling to shoulders and upper arm • Neoprene® trimmed adjustable collar with popper closure • Adjustable waist • Adjustable cuff with zipped closure • Four external pockets with zipped closure • Three internal pockets • YKK vintage styled zips throughout • Connection zip to suit jeans with comfort stretch panel
LEGEND WP mixed textile/leather gloves £69.99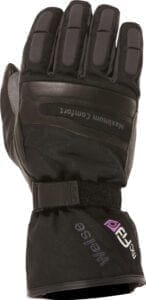 Full grain leather palm and Nyspan® outer construction • Hipora® waterproof, windproof, breathable membrane • 60 gram PrimaLoft® thermal lining • mcFit® Technology lining fixture system • Padded knuckle, thumb, fingers and palm panels • Critical zone dual layered leather • Chamude® palm overlay for improved grip • Adjustable cuff closure
Where are they
Weise is based in Bristol, with a vast range of dealers.
https://www.thekeycollection.co.uk/2020/dealers/
How to get in touch
Weise Clothing
3 York Road
Bristol
BS3 4AB
United Kingdom
Phone: 0117 971 9200
Web: https://www.weiseclothing.com/

Latest posts by Ross Mowbray
(see all)
Does this get you revved up? Tell us why...
---
---
Subscribe to MoreBikes Newspaper
Get MoreBikes delivered through your letterbox every month. 12 issues for £15. Click here for more information.
---
Get MoreBikes.co.uk Updates
Enter your e-mail address below and you will receive biking news straight into your inbox...



You can unsubscribe at any time.
---