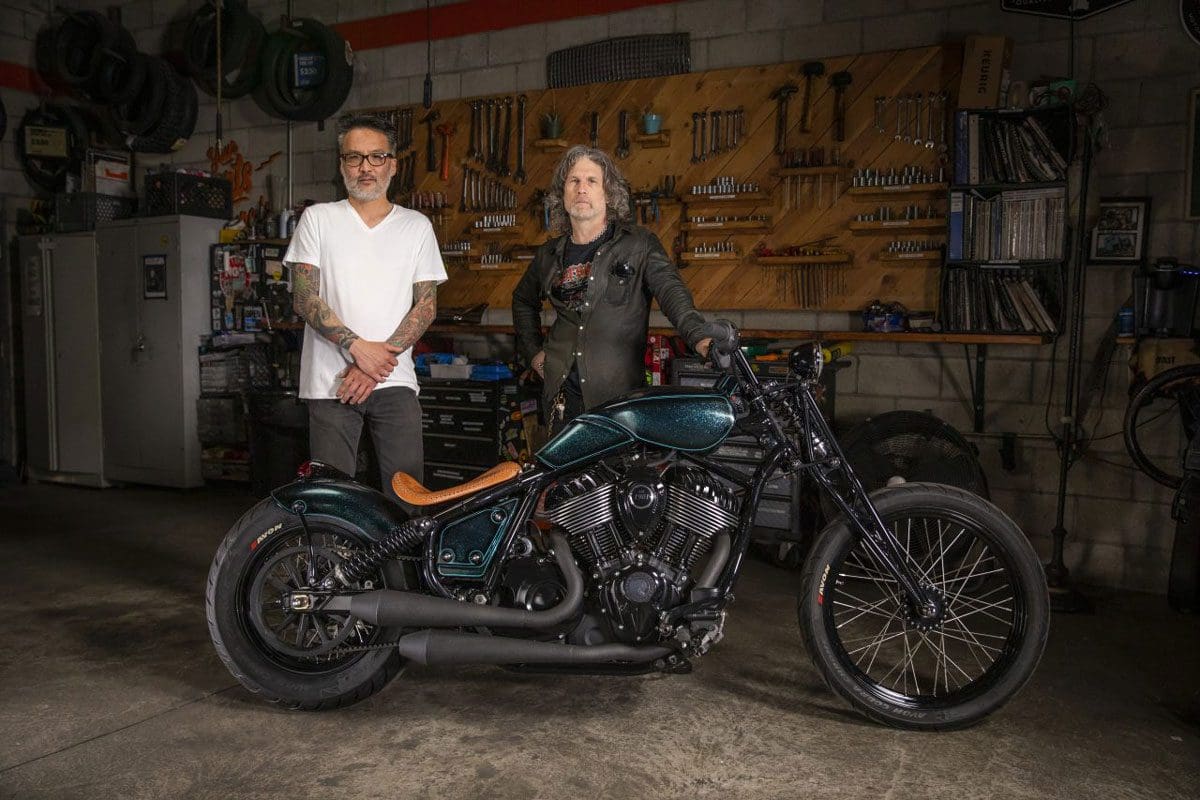 Indian has now revealed the custom Indian Chief by Paul Cox and Keino Sasaki, the first of three custom projects showcasing the versatility of the all-new Indian Chief.
Cox and Sasaki joined forces to bring their complementary skills to the table after being approached by Indian Motorcycle to create a custom Chief as part of the 100th anniversary of the iconic model.
Also see
Cox said: "Late last year, Indian Motorcycle spoke to me about building a custom version of their upcoming Indian Chief alongside my old partner, Keino Sasaki. Fortunately, I've stayed busy all these years, through life's ups and downs, and appreciated the fact that Indian Motorcycle had confidence in our work. I talked with them a bit more, and when I finally saw the new 2022 model I said 'yes', it seemed perfect for chopping.
"The Chief was already a little bit retro, but with modern touches that would make a cool version of an early chopper. When Keino and I first spoke about the project, we already knew how the other thinks and works, so it only took about five minutes of brainstorming to basically design the entire bike."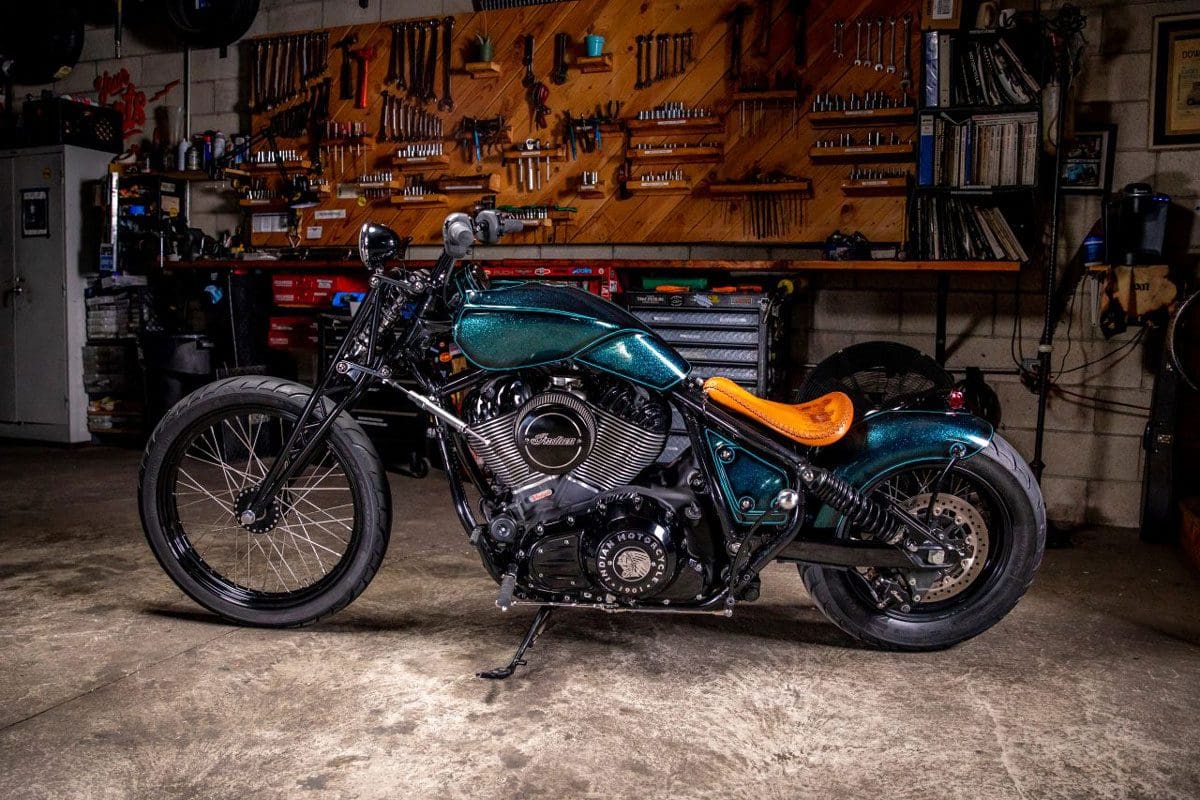 Working from the simple, bobbed lines of the stock Indian Chief, Cox put their ideas to paper before the duo split up the work to achieve the build.
"Having a fine arts background, I enjoy drawing out projects on paper, sketching and engineering as I go. So, I sat down and sketched the profile, working out some geometry issues along the way. From that point, we chose specific tasks to take on and got to work. Keino wanted to handle the gas tank fabrication and exhaust, and I chose to build a custom front end."
For an aggressive feel upfront, they went all in to strip back the front end, even converting to a Jockey hand shift with a foot clutch.